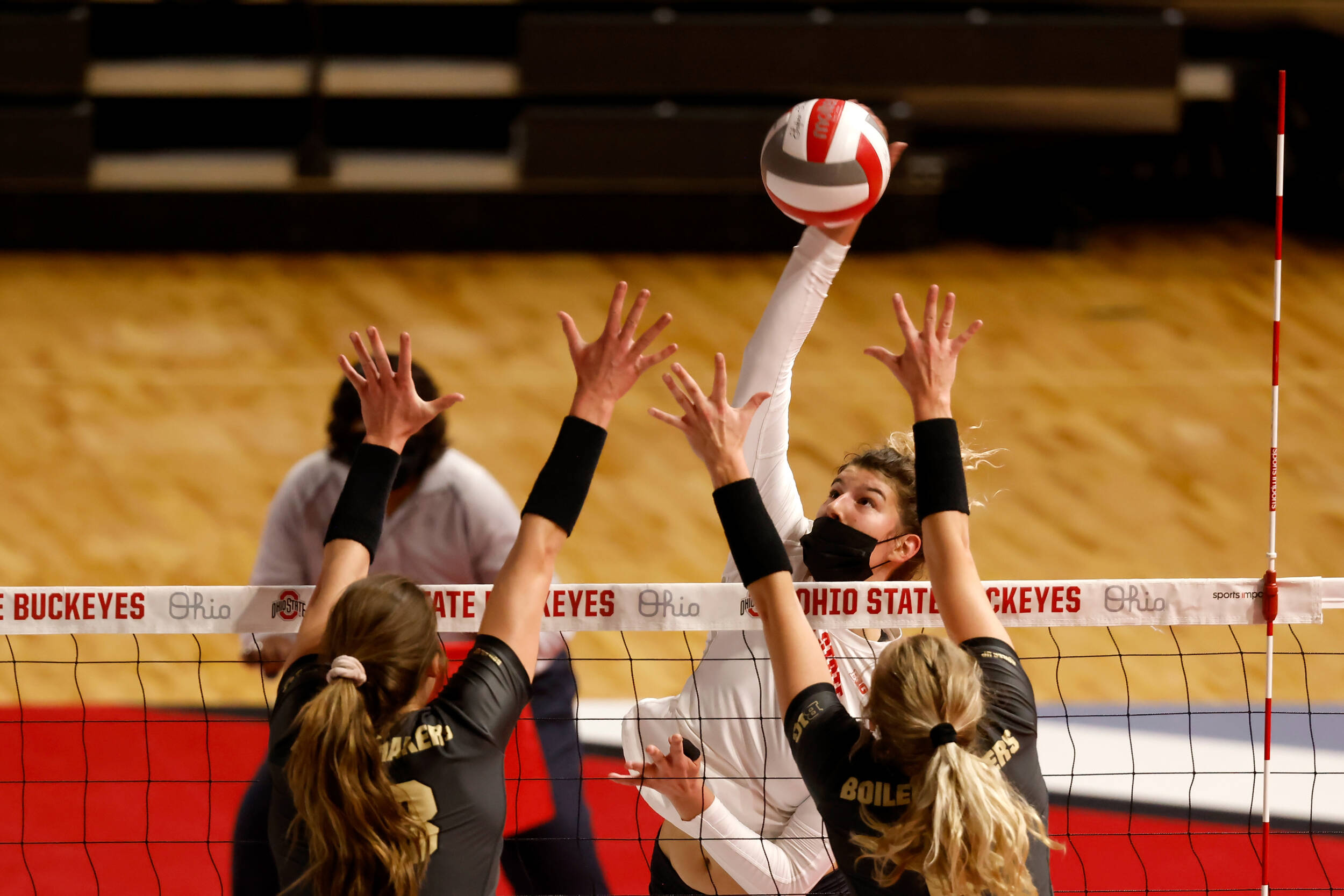 After a phenomenal 15-3 regular season campaign under first-year head coach Jen Flynn-Oldenburg, Ohio State was announced as the No. 9 national seed for the NCAA Women's Volleyball Tournament during its annual selection show.
The Buckeyes are one of 16 national seeds, joining fellow Big Ten schools Wisconsin (No. 1), Minnesota (No. 3), Nebraska (No. 5), Purdue (No. 7) and Penn State (No. 13). Ohio State went 2-0 against the Nittany Lions on the season, and took one of two games against the Cornhuskers. The Buckeyes fell twice to Purdue and didn't play either of the Badgers or Golden Gophers.
Ohio State is playing in the top left quadrant of the bracket and will open its tournament in Omaha against either Missouri or South Dakota. The No. 8-seeded Florida Gators await in the next round if both the Buckeyes and Gators win their opening matchups, while Wisconsin and No. 16 BYU sit atop the region and loom large ahead of a potential third-round matchup. Ohio State will take the court for its opening matchup on April 15th at Noon.