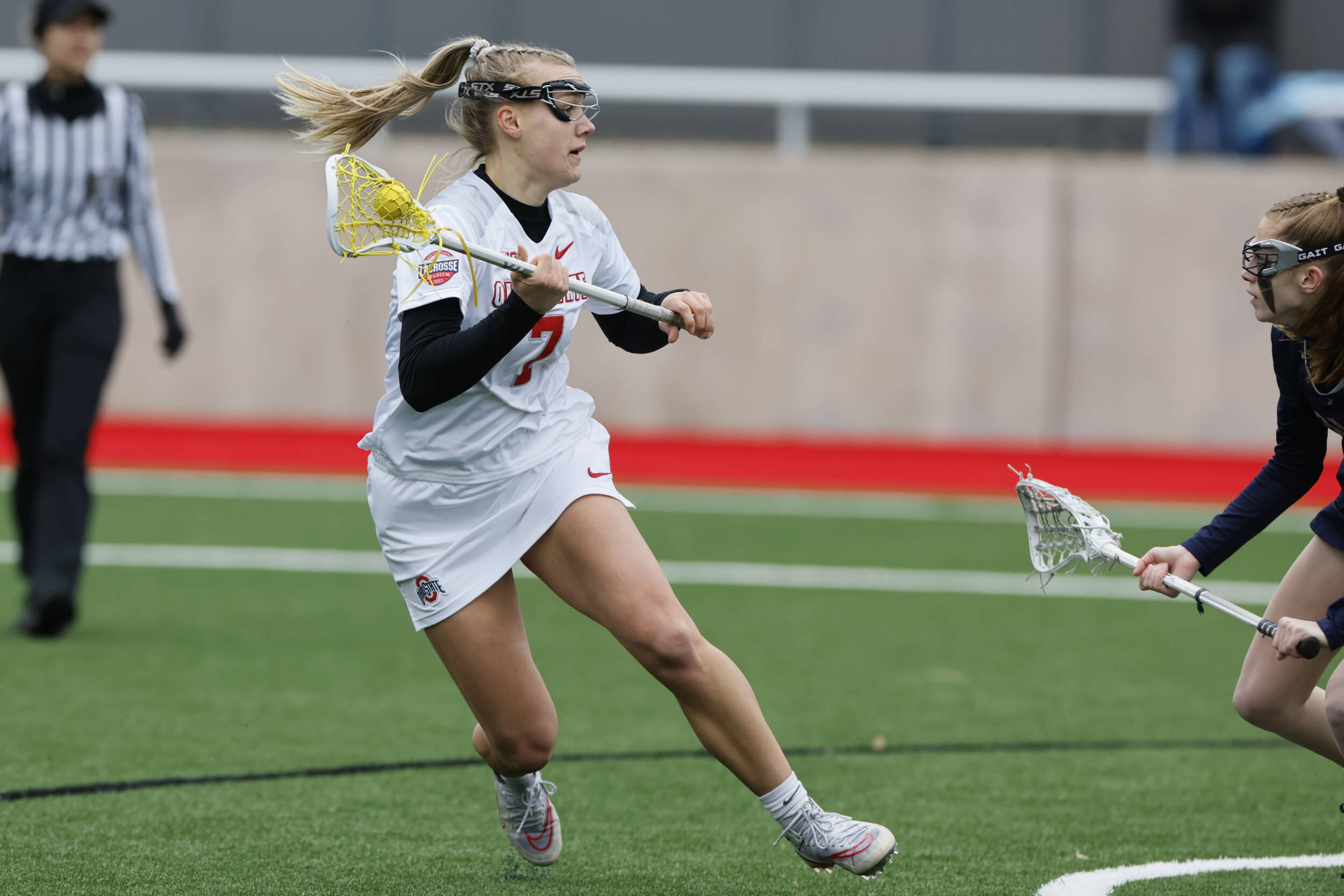 Ohio State women's lacrosse has opened the year on a three-game winning streak.
Friday the Buckeyes traveled to California and knocked off San Diego State by a 10-4 final score, getting a hat trick from graduate midfielder Jamie Level.
The Aztecs opened with a 1-0 lead after a goal off the stick of senior attacker Deanna Balsama. That edge lasted all of 61 seconds before freshman attacker Zoe Coleman broke the ice for the Buckeyes, notching a game-tying goal with 11:58 remaining in the first quarter. The score held firm at 1-1 through the end of the period.
OSU took the lead on a goal from Level, then senior attacker Nicole Ferrera found the net to extend the edge to 3-1. SDSU knotted things back up with a pair of goals of its own, the latter being the first of the second half, but from there the Buckeyes embarked on a 7-0 run to put the contest on ice at 10-3.
Senior midfielder Caly O'Brien opened the streak before Level added the second and third scores of her hat trick to make it 6-3. Coleman would add a second goal before the game's end as well.
Ohio State next goes to Los Angeles to take on USC Sunday.