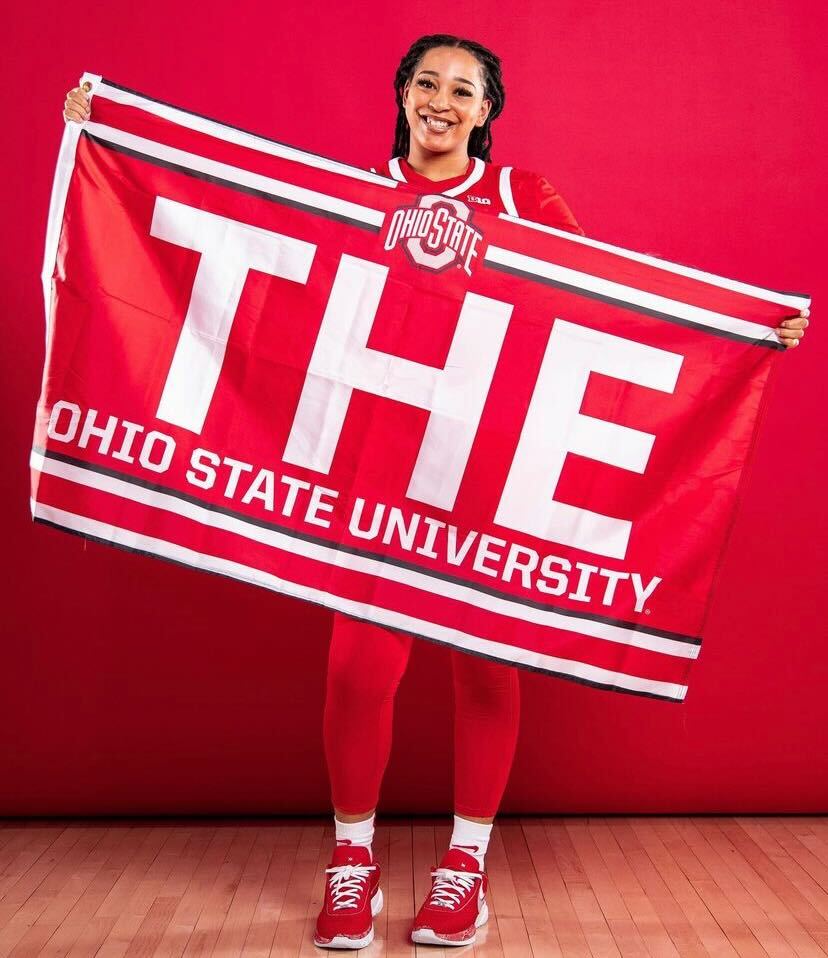 Five new members of the Ohio State women's basketball team have received their jersey numbers for the upcoming season, which is set to begin on Nov. 6 in Las Vegas against USC.
Beginning with the incoming transfers, guards Kennedy Cambridge and Celeste Taylor will wear Nos. 3 and 12, respectively, and forward Taiyier Parks will represent No. 14 for the Buckeyes. Cambridge arrived at Ohio State via Kentucky, while Parks is from Michigan State and Taylor joins out of Duke.
Cambridge and Taylor's numbers will replace number replaces guards Hevynne Bristow and Mya Perry, who both transferred this offseason. Nobody wore Parks' No. 14 last season for Ohio State.
As for the freshmen, guard Diana Collins out of Georgia will wear No. 20, replacing the number formerly worn by guard Kaitlyn Costner who transferred this offseason, and center Faith Carson will represent No. 54. Carson is just the third in team history to wear that number, joining Cynthia Dunnigan (1991) and Talia Goudy (1997).