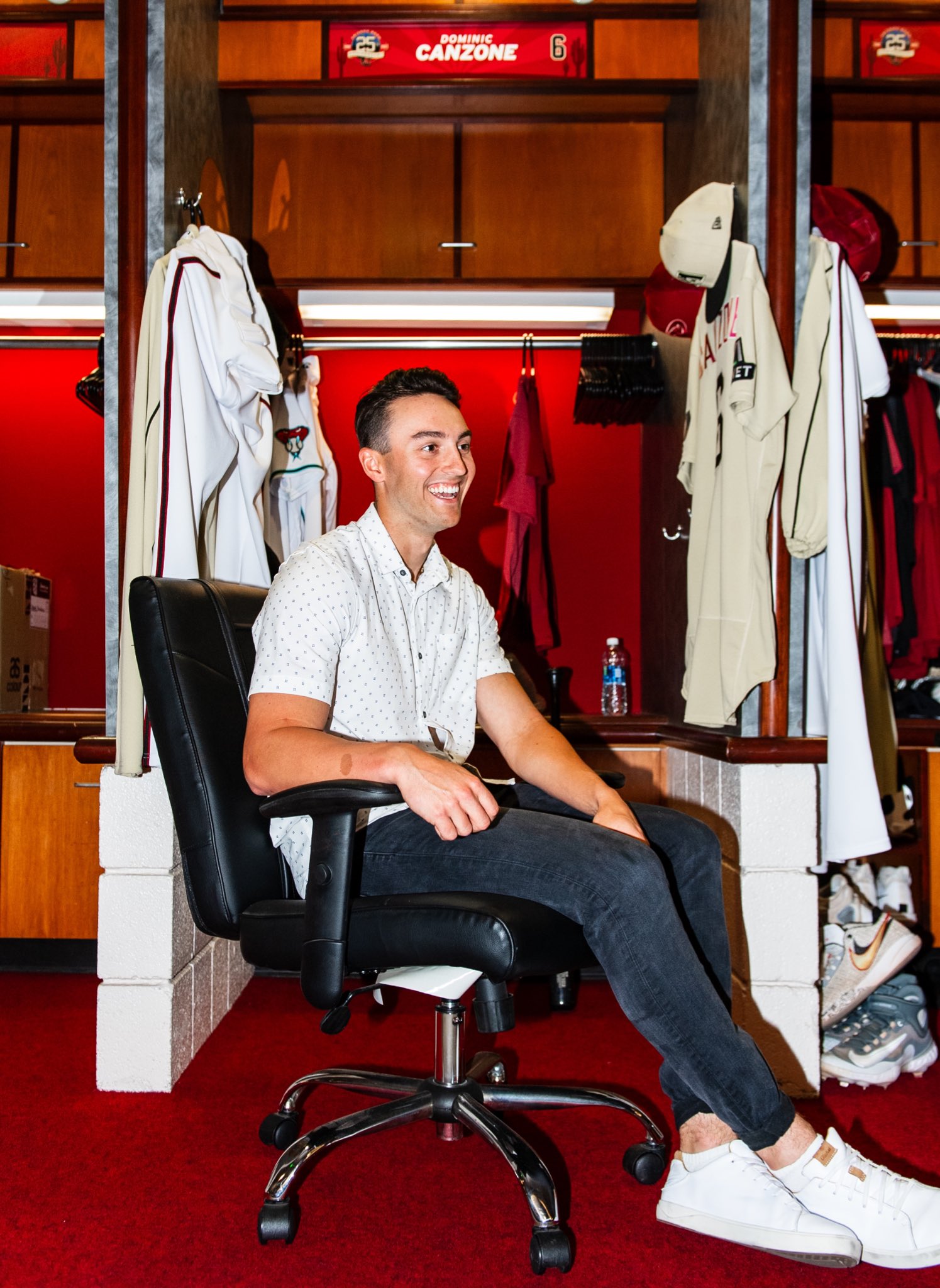 Former Ohio State baseball outfielder Dominic Canzone is set to make his major-league debut here soon after being called up by the Arizona Diamondbacks on Friday.
Canzone had appeared in 71 games this season at Triple-A Reno, batting .354 with 60 runs, 91 hits, 16 home runs and 71 RBI. He was named Pacific Coast League Player of the Month in June after batting .430 during the month with nine doubles, a triple, five home runs and 25 RBI. His promotion comes after being taken in the eighth round of the 2019 MLB Draft by the Diamondbacks.
"It's exciting," he said. "All I want to do is help this team win. It's one of those things where it happens so sudden, you're just in shock at first. You go with it, you arrive in Arizona and you see all the guys and you just have a smile on your face."
Canzone played three seasons at Ohio State from 2017-19, slashing .336/.413/.515 with 228 hits, 40 doubles, six triple, 23 home runs and 114 RBI. He ranks in the top-10 in Ohio State's record books for single-season hits (88), home runs (16) and runs (scored), and his career batting average is top 20 for the Buckeyes.