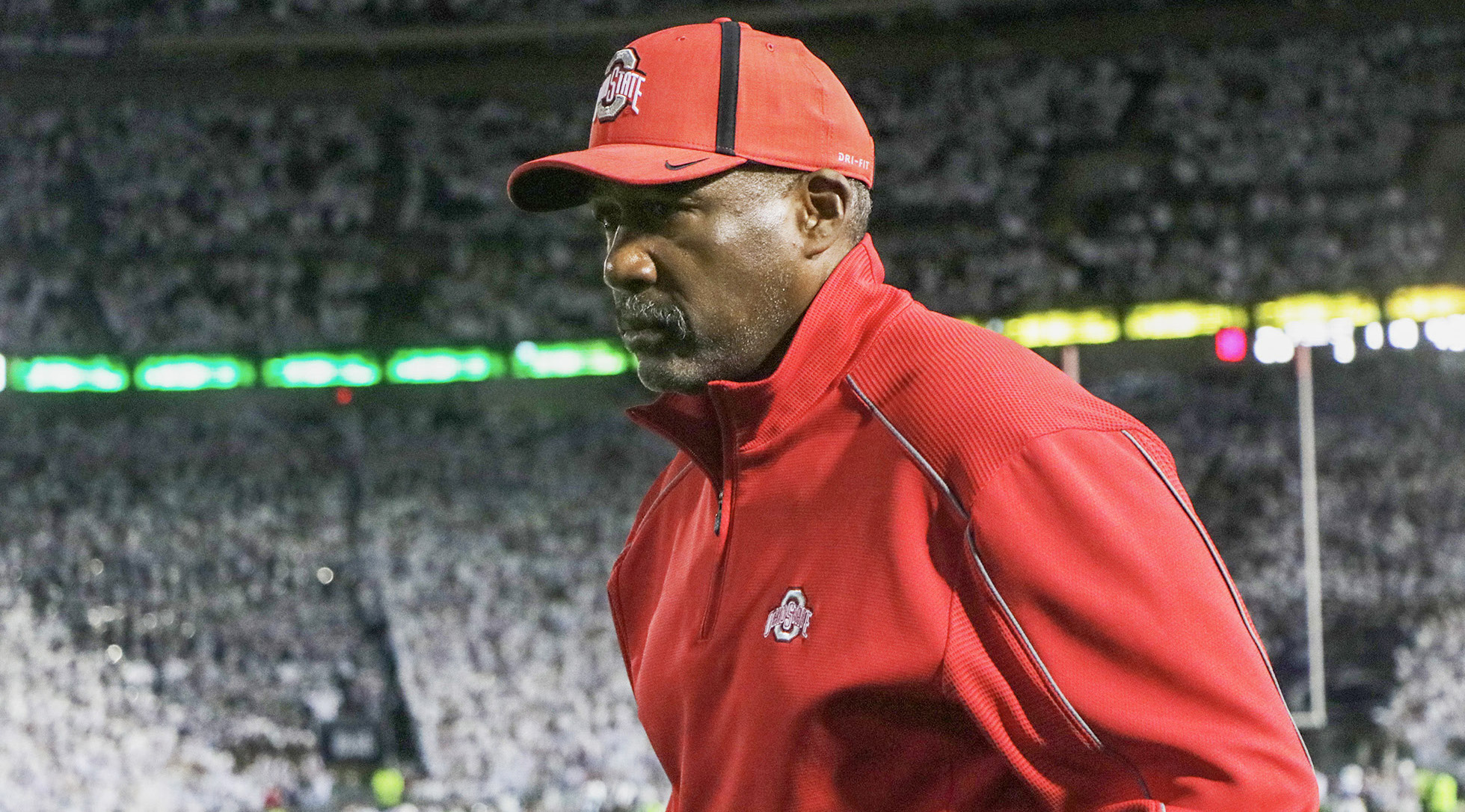 Ohio State athletic director Gene Smith met with gathered reporters on Wednesday afternoon to talk about name, image and likeness, the Buckeye football program and other miscellaneous topics.
Smith fielded many questions during the hour-long press conference. However, the most personal inquiry came when he was asked about his plans with the university. As long as he remains capable and energized, Smith will maintain his position as the university's athletic department leader.
"I just go year to year," Smith said. "As long as I'm healthy, passionate, feel like I can contribute, my president wants me, my wife is happy, and I can see my family (I'll keep going). I don't think (about shifting trends). I go year to year, project to project, initiative to initiative and goal to goal. When the time comes, I'll know. I'm not one who has an ego that says I have to reach (any specific thing). I'll know when it's time for me to step away and for Ohio State to have new leadership."
Smith is already the third-longest tenured athletic director in Ohio State history in his 17th season behind L.W. Scott (35 years; 1912-47) and Richard Larkins (23 years; 1947-70) — the school's first two athletic directors.
After Larkins retired, Ohio State had four athletic directors in 23 years, including J. Edward Weaver (1970-77), Hugh Hindman (1977-84), Rick Bay (1984-87) and Jim Jones (1987-94). Smith took over as the university's eighth athletic director in 2005 after he served in the same role for Arizona State, Eastern Michigan and Iowa State. His predecessor, Andy Geiger, was at the helm for 11 years, from 1994 to 2005.
Smith signed a four-year contract extension in May 2021 that would keep him in place as the athletic director at Ohio State into 2026. Terms for his new contract began last July, with Smith earning more than $2 million a year, receiving an annual base salary worth $1.58 million and supplemental compensation for media, promotion and public relations, adding $480,000.
He will receive fringe benefit allowances worth $30,000 in 2022 and $12,000 for his wife to travel for road games. Smith's performance bonuses are set at a maximum of $250,000.
When the new contract ends, Smith will be 70 years old, and he would be the first Ohio State athletic director since Larkins spent more than two decades in the role.
"There's an old saying in leadership about the right leaders for the right time, and I'll know. Nobody will have to tell me. You guys (the media) will probably tell me. I'll read about it one morning, wake up and it'll be on Twitter and I'll say, 'OK, I guess I'm gone,'" he joked.