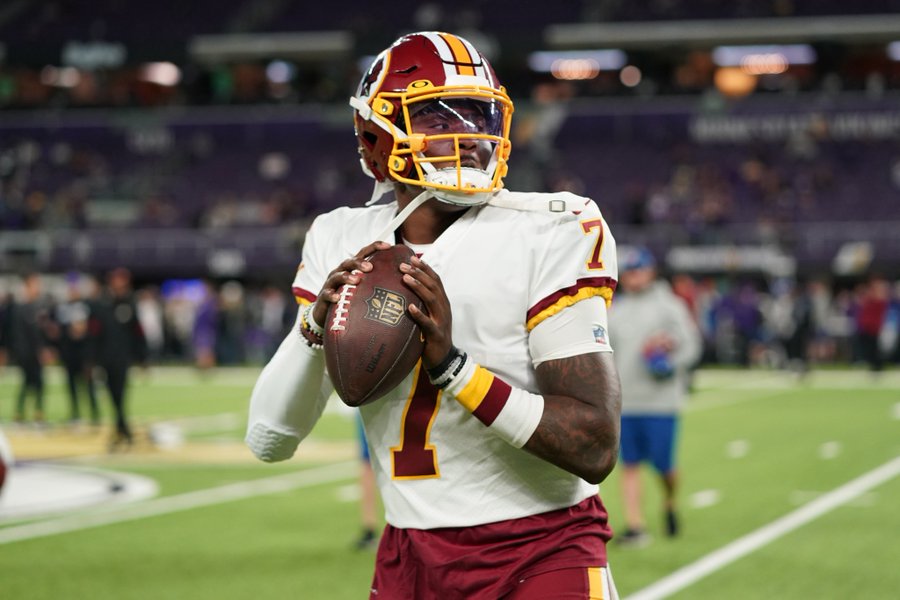 Former Ohio State and current Washington Redskins quarterback Dwayne Haskins will make his first-career NFL start this Sunday against the Buffalo Bills (1 p.m. on FOX), interim head coach Bill Callahan announced Friday.
Dwayne Haskins will make his first NFL start Sunday vs. Buffalo.

— Adam Schefter (@AdamSchefter) November 1, 2019
"We're really excited about Dwayne's opportunity," Callihan said. "As a young quarterback going up one of the top three defenses in the league, it will be a great challenge for him and a learning experience."
Haskins — the 15th overall pick in the 2019 NFL Draft — has completed 54.5 percent of his passes with zero touchdowns and four interceptions in limited opportunities this season. He's been thrust into the starting role this week with Case Keenum, who left last week's loss to the Minnesota Vikings with a concussion, still in concussion protocol.
Buffalo (5-2) presents a challenge for Haskins, who becomes the first former Ohio State quarterback to start an NFL game since Terrelle Pryor started for the Oakland Raiders in 2013, having allowed just 194.4 passing yards per game this season. Washington, meanwhile, sits at 1-7 overall.