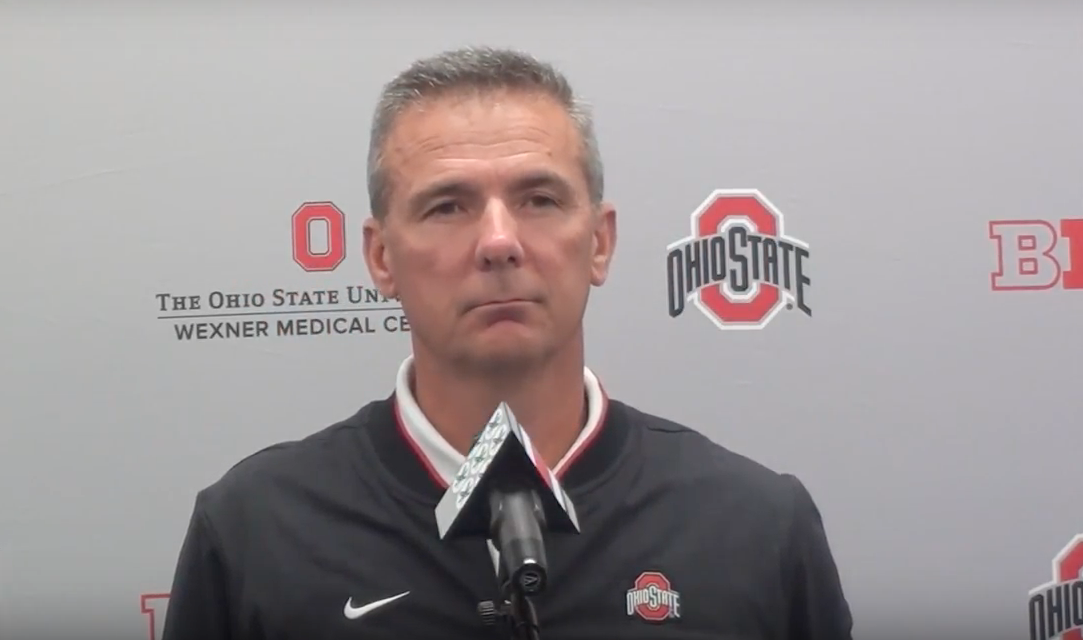 In his last media appearance before Ohio State's homecoming contest against Indiana, Urban Meyer updated injuries to both Dre'Mont Jones and Damon Arnette, announcing that he expects both to play against the Hoosiers.
Both suffered minor injuries against Penn State on Saturday, while Jones left Beaver Stadium in a boot. Meyer also said he has not yet determined who will start at safety in place of Isaiah Pryor, who is suspended for the first half of the game against the Hoosiers after a targeting call in the win against Penn State.
What follows are the rest of the main takeaways from Meyer's media appearance.
Meyer Notes:
Said he is playing freshmen "as needed." Added he doesn't have the luxury of saving players. If they are ready to play, he plans on playing them.
Meyer said he doesn't "undervalue" the relationship and confidence between Ryan Day and Dwayne Haskins.
Said he has adjusted practice slightly this week after a physical game plus warmer weather in Columbus. Added the strength staff has monitored that situation closely.
Meyer said Ohio State is "hanging on" at a couple positions on both offense and defense. Added he is concerned about the depth at certain spots, but didn't specify which.
Praised Tom Allen for his ability to build a successful team at Indiana.
Was pleased with containment of Penn State's running back last week. Said limiting big plays remains the focus for the defense.