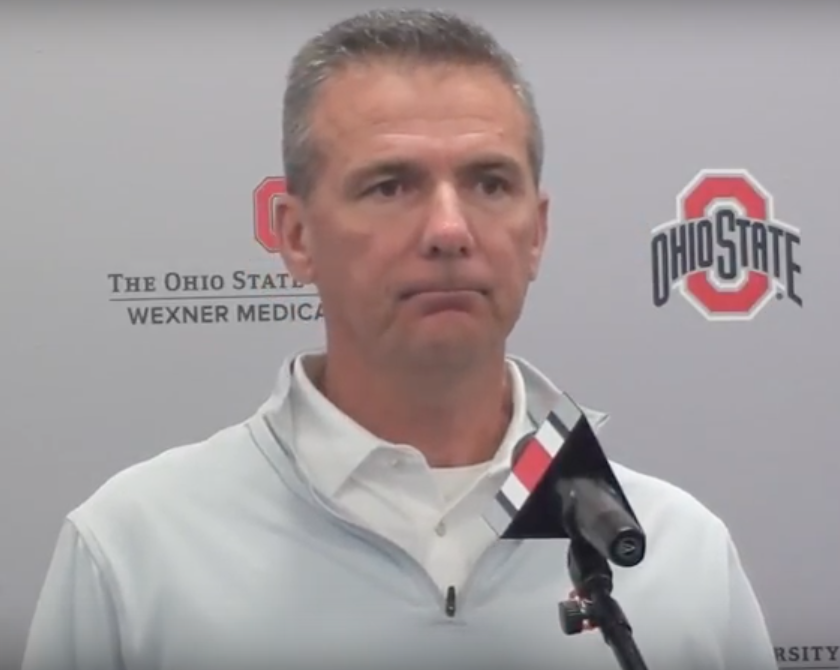 Urban Meyer held a brief press conference Wednesday ahead of Ohio State's matchup against Minnesota.
He discussed the Buckeye tight ends, but couldn't provide any updates on Ohio State's injuries to Malik Harrison and Johnathon Cooper.
Meyer Notes:
Said the tight ends have been "just OK" in the passing game. "I would grade them a B, overall."
Praised Kevin Wilson and Tim Hinton for the development of Jeremy Ruckert, who is standing out and getting more playing time.
Said there is no update on Johnathon Cooper or Malik Harrison's status for the Minnesota game.
Meyer talked briefly about the 1968 national title team, and praised them for setting the stage for what Ohio State has become. The '68 Buckeyes are set to be honored during halftime of the game against Minnesota.