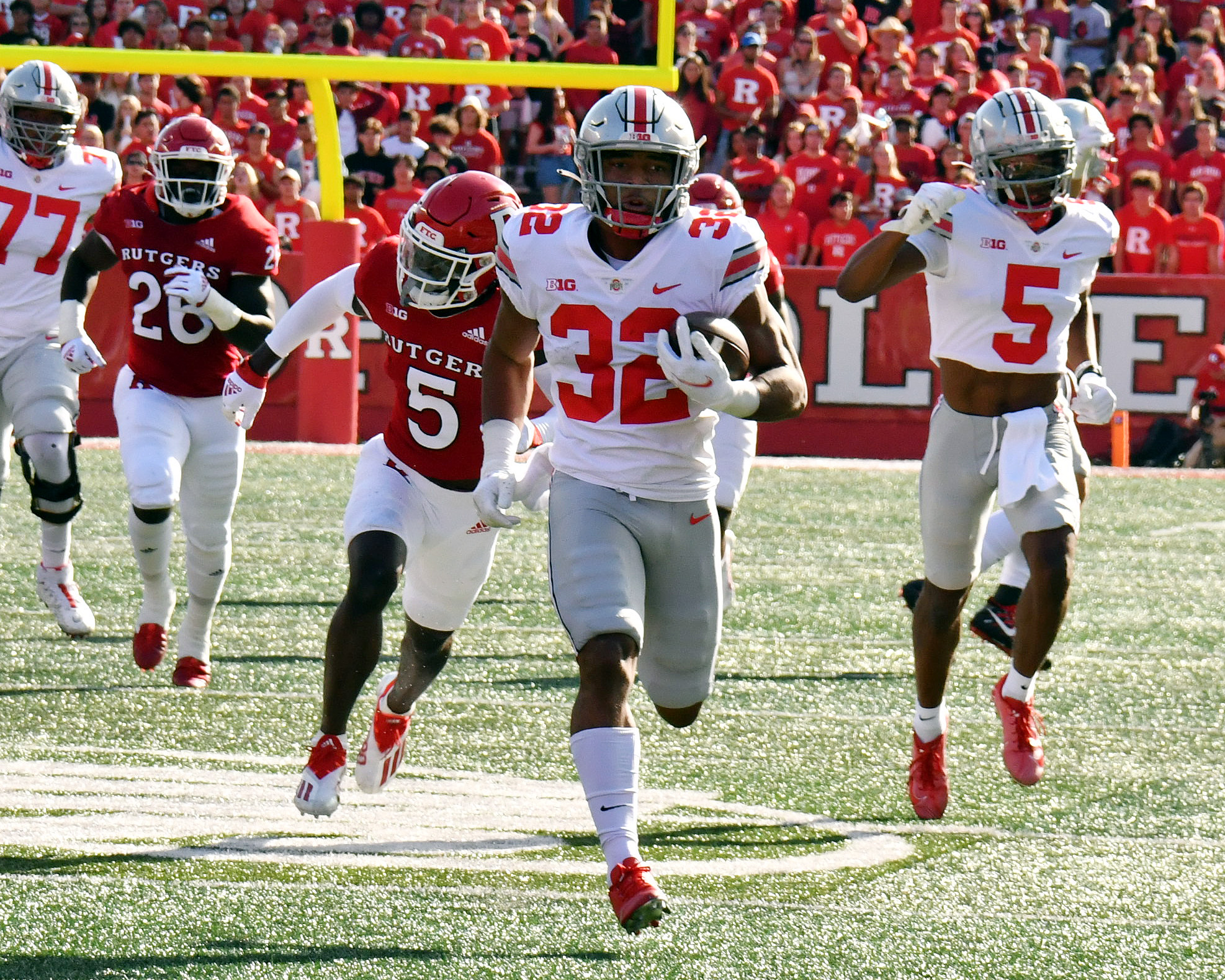 Ohio State, and Ohio State fans, can exhale. Star freshman running back TreVeyon Henderson is healthy and will be available for the Buckeyes heading into the matchup on Oct. 9 with Maryland, head coach Ryan Day confirmed at his weekly press conference Tuesday, saying that the Virginia native is "good to go."
Henderson's health was never seriously in doubt, but he did suffer what looked to be a minor head injury against Rutgers and sat out the second half of the game despite being cleared by medical staff. In the time he did play, he rushed eight times for 71 yards and a touchdown.
"If we find ourselves in a position where we're up comfortably like that, we're not going to be foolish and put him in a bad spot when he's not 100%," Day said after the game.
"I mean, he's got a different skill set than the other guys. I do think Master (Teague) ran hard again and Marcus Crowley ran hard. But you can see the home run ability for Trey. He's still young, still learning. But he does have a ton of home run ability.
"It was my decision to hold them out second half. He was ready to go. I just felt like I didn't want to take a chance going into that second half."
Henderson has been Ohio State's most efficient and electric back through five games and leads the team in every major rushing category after earning the starting job in week two against Oregon. He has 54 attempts for 510 yards and seven touchdowns, along with another through the air on a 70-yard scamper in week one against Minnesota. His 9.4-yard average is among the best in America.