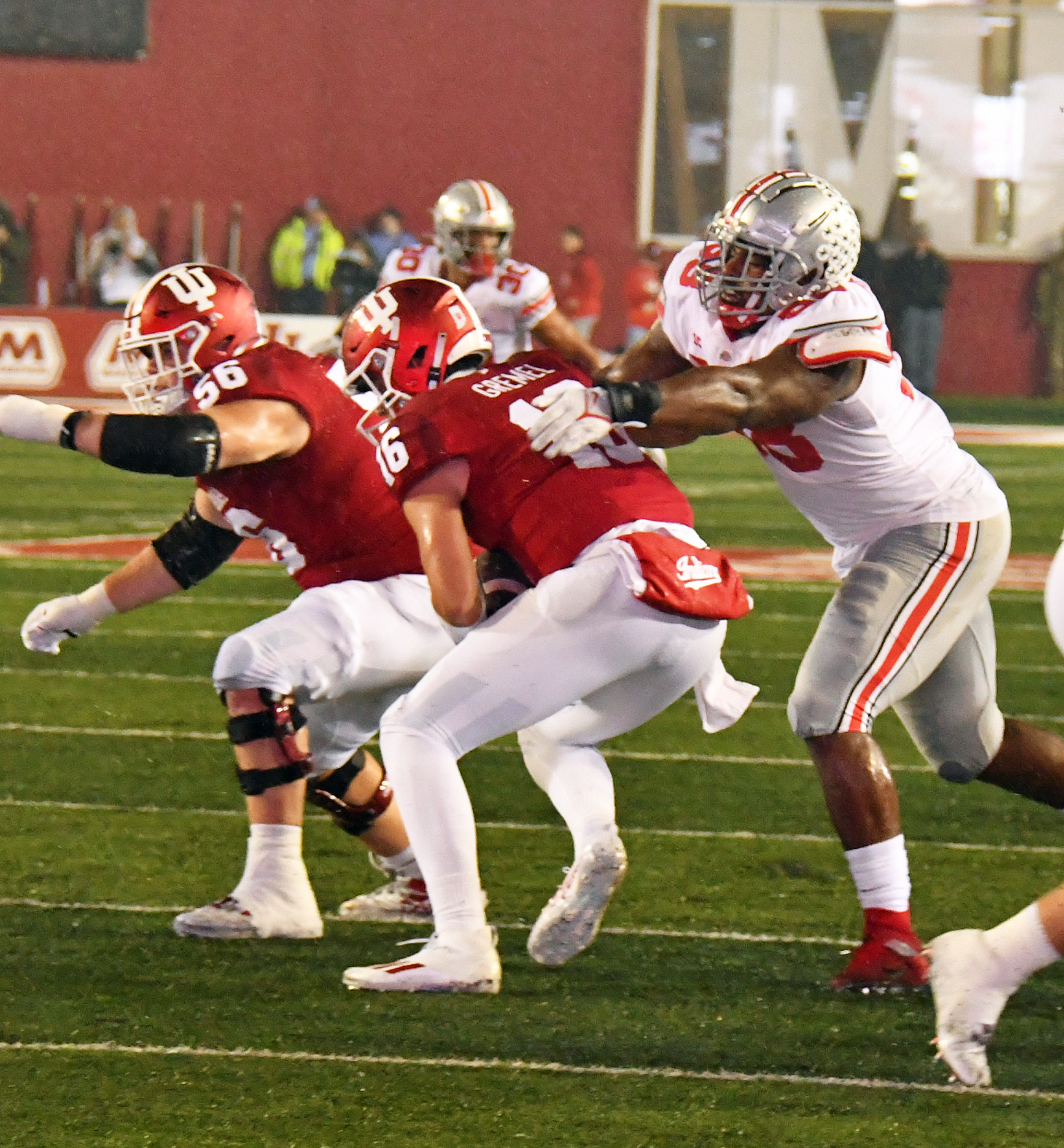 1. How will C.J. Stroud handle the blitz?
With ease, as it turns out.
The Buckeye signal-caller was 21-of-28 passing for 266 yards and four scores in three quarters of play against the aggressive Hoosier defense, and perhaps more impressive is that he took only one sack, early in the third quarter. Stroud has proven himself to be very comfortable against pressure early in the season, and though he was helped out by a veteran offensive line, he handled it well again here. Penn State will provide another interesting test, but so far, the QB is passing with flying colors.
2. Can the Buckeye defense dominate a bad offense?
It certainly can, at least in this case. Ohio State's defense put up its most consistent and complete performance of the season, surrendering a 75-yard drive to open the game and following it with just 53 yards allowed for the remainder of the matchup. The youngsters are still the primary appeal here, but to get contributions from veterans like Zach Harrison and Marcus Williamson was a fantastic step in the right direction, even against an awful IU offense.
3. Is there a risk that Ohio State is looking ahead to next week?
There most certainly was not, though now it looks like they wouldn't have had much reason to anyway. Penn State fell to Illinois in nine overtimes and is without the offense needed to seriously challenge the Buckeyes barring a significant change. Perhaps Ohio State should just be looking ahead to Michigan or the College Football Playoff.