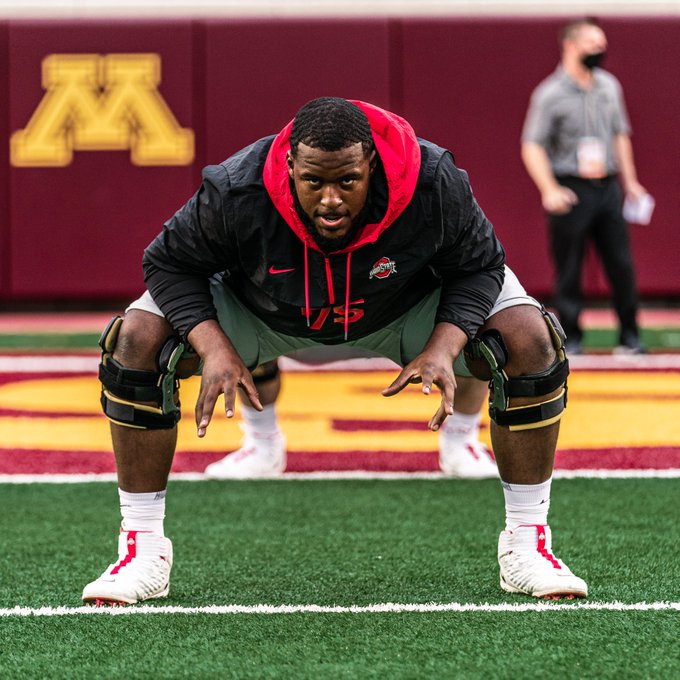 Ohio State super senior Thayer Munford's move from left tackle to left guard has done little to halt status as one of the nation's top offensive linemen, and on Oct. 13, he was recognized for his play nationally. Munford was included as one of 12 semifinalists for the Lombardi Award, which goes each year to college football's top offensive linemen.
Munford has started in five of the first six games of the season for Ohio State at left guard, missing only one game with a nagging injury that he's hoping to fully rehab during the Buckeye off week. He's helped to lead the nation's No. 1 overall offense (563.2 yards/game), No. 3 scoring offense (48.5 points/game) and No. 3 rushing offense in yards per attempt (6.2), while bolstering a strong pass protecting unit as well.
Beyond his impact on the field, Munford serves as a Buckeye captain and dons the "Block O" moniker in the form of a jersey patch, as linemen aren't permitted to wear the No. 0 jersey.
"The Block O is a badge of honor in our program," said head coach Ryan Day. "It represents everything that is important to us – fighting to be elite in all that we do. It's also about accountability and a blue-collar personality. When I think of Thayer Munford, that's what comes to mind."