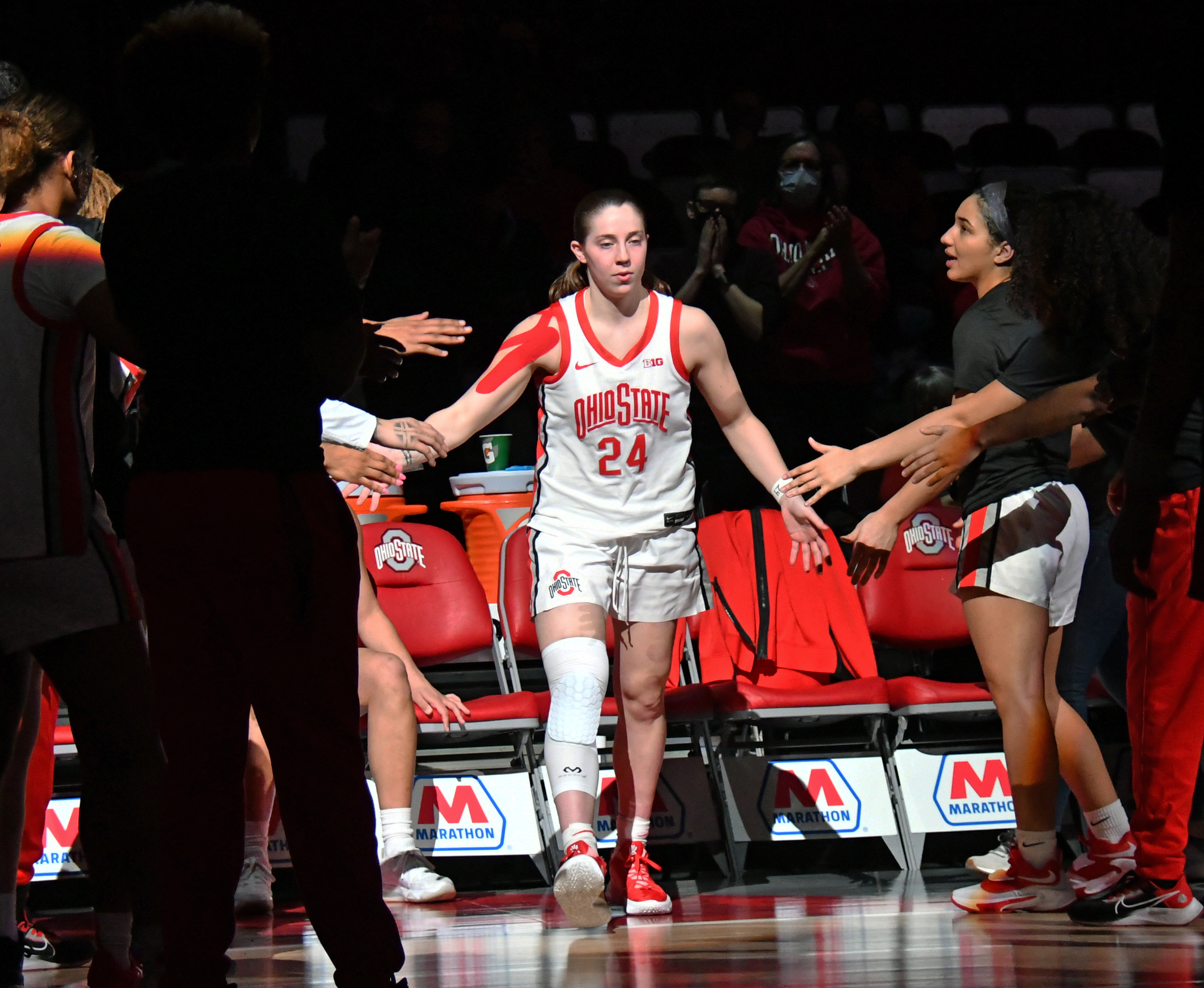 Ohio State senior guard Taylor Mikesell has been named one of 10 finalists for the Ann Meyers Drysdale Award, which honors the top shooting guard in women's college basketball.
Other finalists for the award, sponsored by the Naismith Memorial Basketball Hall of Game, include Kierstan Bell (FGCU), Leigha Brown (Michigan), Jordan Horston (Tennessee), Charlisse Leger-Walker (Washington State), Sonya Morris (DePaul), Charisma Osborne (UCLA), Taylor Robertson (Oklahoma), Kianna Smith (Louisville) and Christyn Williams (Connecticut).
This season, Mikesell is averaging 19.5 points per game on 50 percent shooting from the field. From deep, she's shooting 49.1 percent, which is the top mark in the country, and doing so on 8.0 attempts per game. She's also averaging 3.3 rebounds and 1.8 assists per game.
The award is named after former high school, college and Olympic standout Ann Meyers Drysdale. She was the first player to be named to the U.S. National Team while still in high school, and was the first woman signed to a four-year athletic scholarship, playing college hoops at UCLA.
Professionally, she played for the Women's Professional Basketball League's New Jersey Gems, and she was later the first woman to sign a contract with the NBA, signing with the Indiana Pacers for $50,000 in 1980.
After her playing career was finished, she served as the president and general manager of the WNBA's Phoenix Mercury and vice president for the NBA's Phoenix Suns. She is the current vice president of the Mercury and serves as a color analyst for the Suns' television broadcasts.
Five finalists will be announced in late February, and the winner will be selected in April. Fan voting begins on Friday, with the top-five vote-getters earning an additional vote towards making the list of finalists.