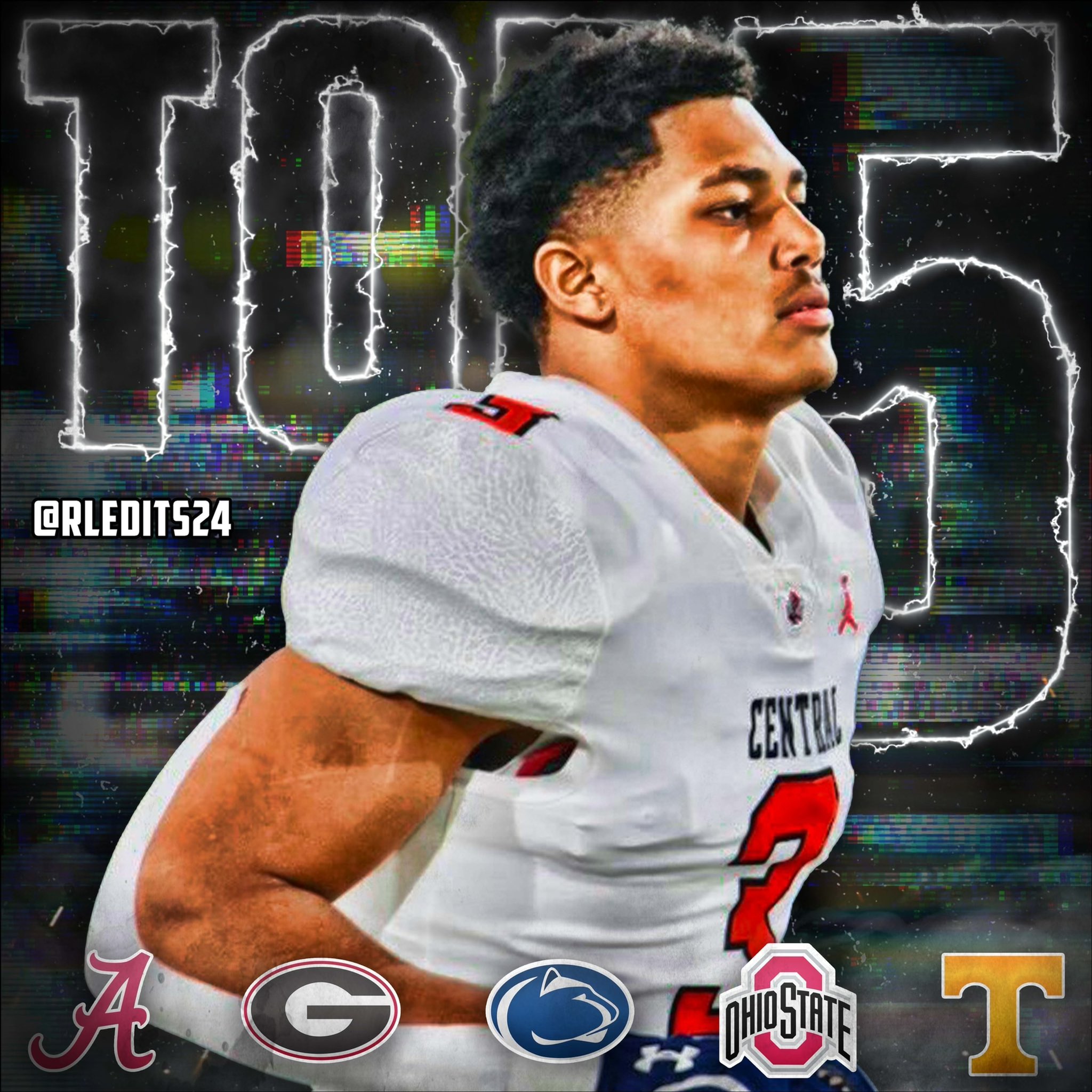 Recruiting Outlook is a regular series on Buckeye Sports Bulletin designed to be your one-stop shop for all news related to the Ohio State football recruiting trail.
Ohio State is among the top schools for one of 2023's top defensive line prospects, as Phenix City (Ala.) Central four-star Tomarrion Parker included the Buckeyes in his most recent top five on Feb. 9.
Parker is ranked as the No. 13 defensive lineman and No. 88 overall prospect in his class. Ohio State was joined by Alabama, Georiga, Penn State and Tennessee in Parker's top five.
New cornerbacks coach Tim Walton, who is listed as Parker's primary recruiter on 247Sports, has made quick work forming a relationship, as Ohio State only recently offered the Alabama prospect on Jan. 24.
Ohio State already has one defensive line commitment in 2023 with three-star Will Smith Jr. committing in January.
In-State Offensive Lineman Siereveld Has Bucks In Top Six
The Buckeyes are in on one of Ohio's top prospects, named to the top six for Middletown Lakota East four-star offensive lineman Austin Siereveld on Feb. 10.
Siereveld is ranked as the No. 23 offensive lineman and No. 325 overall prospect in 2023, and is ranked the No. 7 recruit in Ohio.
The Buckeyes are joined on his top six by Alabama, Cincinnati, Iowa, Michigan and Notre Dame.
Siereveld's recruitment has moved quickly, receiving his first Power Five offer on Oct. 29, 2021, from Michigan State. In a matter of weeks, he picked up offers from Ohio State, Cincinnati, Notre Dame, Alabama. 247Sports does not list Siereveld as having an offer from Michigan.
Buckeyes In Top Eight For Hykeem Williams
While Walton is making his first overtures as a member of Ohio State's staff, wide receivers coach Brian Hartline is up to his usual snuff, as Fort Lauderdale (Fla.) Stranahan four-star wide receiver Hykeem Williams listed Ohio State in his top eight schools on Feb. 7.
Williams is rated as the No. 59 overall prospect in 2023 and the No. 10 wide receiver in the class. His other top schools include Alabama, Florida State, Georgia, Miami (Fla.), Rutgers, Texas A&M and USC.
He received an offer from the Buckeyes on Jan. 28.
Proctor Leaves Buckeyes Off Top Eight
Frye is off to a positive start in 2023 with Dayton Wayne four-star offensive lineman Joshua Padilla already in the fold and Siereveld interested in the Buckeyes, but Ohio State will miss out on one of the top tackle prospects in the class.
Ohio State was left off of Des Moines (Iowa) Southeast Polk five-star offensive tackle Kadyn Proctor's top seven schools, released Feb. 9. He's the No. 5 overall prospect in 2023 and the No. 1 tackle in the class.
Proctor had Alabama, Georgia, Iowa, Michigan, Notre Dame, Oregon and Penn State among his top schools.