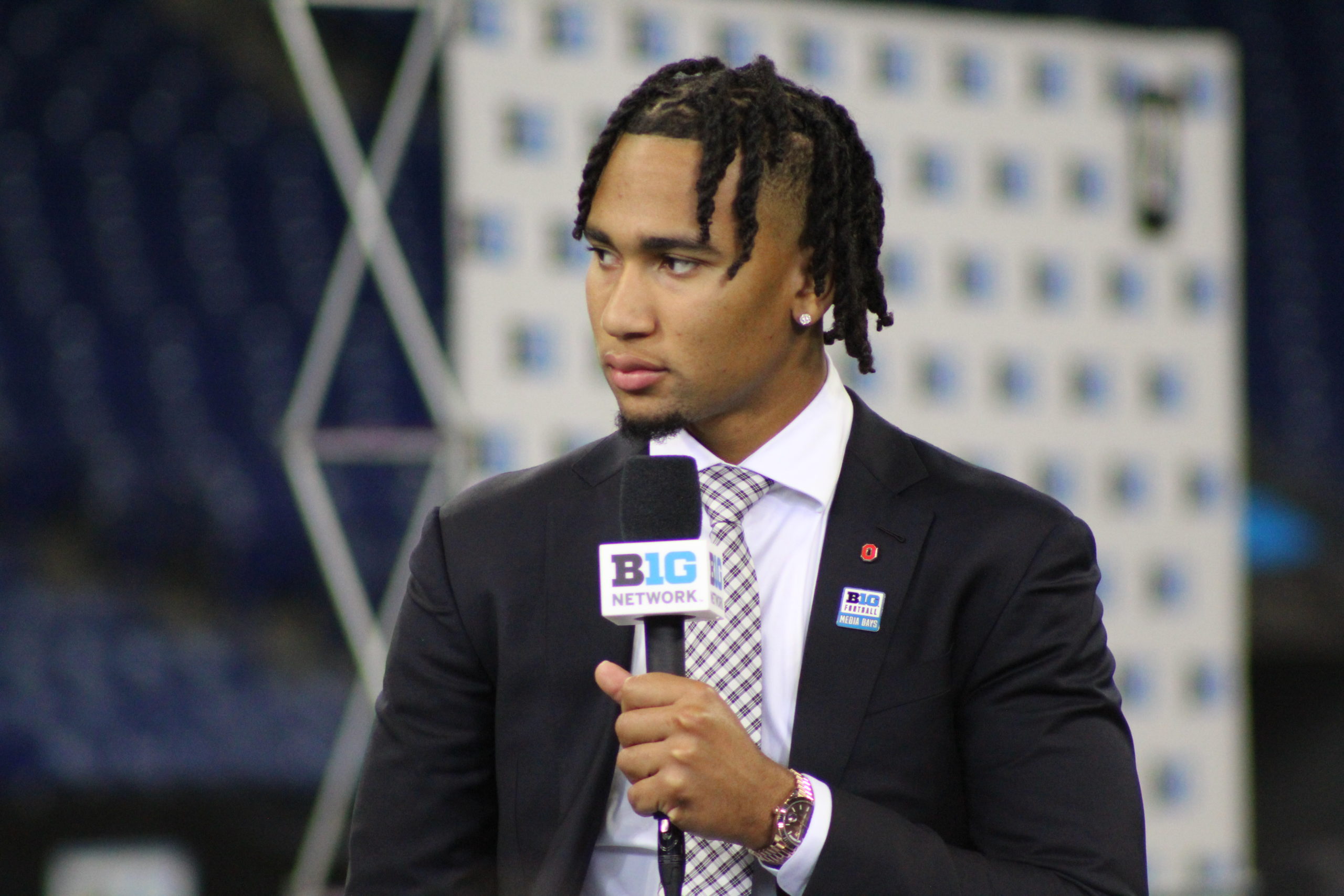 C.J. Stroud threw down the gauntlet at Big Ten Media Days on Wednesday, declaring that a group of Ohio State football players could take down the Ohio State men's basketball team in a game of roundball.
While dubbing himself the best shooter on the football team, Stroud praised the basketball talent of several of his Buckeye teammates, including Dawand Jones, Cade Stover and Josh Proctor.
"I honestly think if we played our football team against our basketball team, it'd be close," Stroud said. "I think we'd win."
With Stroud's lofty prediction, multiple Ohio State basketball players took to Twitter to remind their football counterparts of their basketball prowess.
After making his claim, Stroud shouted out Buckeyes forward Justice Sueing and mentioned that he tells him "all the time" that the football team could take down the basketball team. Sueing tweeted that him and Stroud are in the process of setting up a 5-on-5 game.
Guard Eugene Brown III said the basketball Buckeyes are ready and willing for a game against the football team.