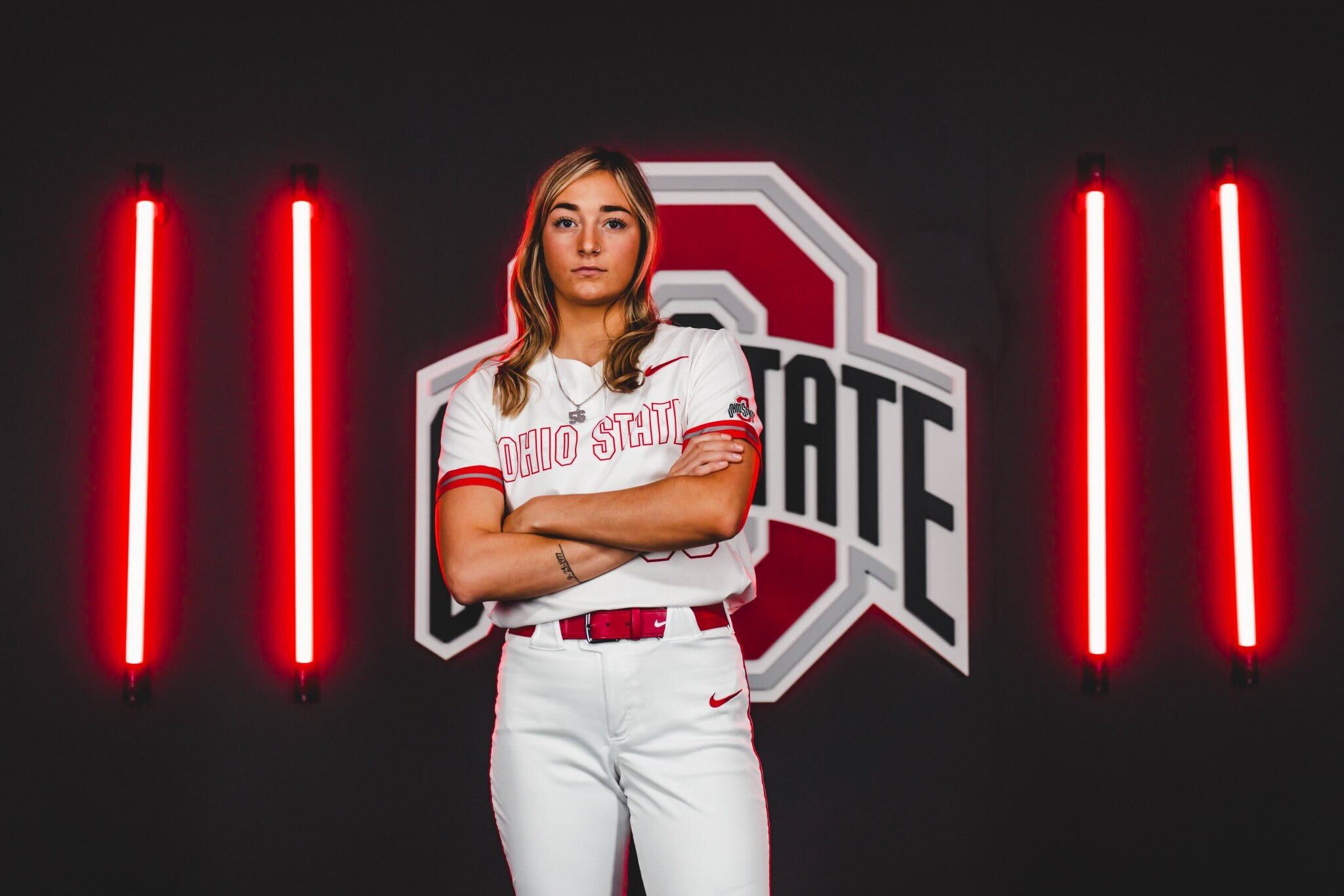 Ohio State junior Emily Ruck threw just the fourth perfect game in the softball program's history on Friday, leading the Buckeyes to a 8-0, run-rule win over Canisius.
Ruck, a native of Westerville, Ohio, recorded a career-high 12 strikeouts in the win, recovering after a 6-4 loss earlier in the day to Coastal Carolina. She has appeared in eight games this season for the Buckeyes with a 2-4 record and a 3.39 ERA, and has pitched a complete game in half of her six starts.
The last perfect game by an Ohio State pitcher was by Jamee Juarez on April 18, 2007 against IUPUI. Others include Kristi DeVries throwing a perfect game on March 6, 2004, against Wright State – in six innings, no less – and Katie Chain on April 3, 2001, against Miami (Ohio).
The perfect game also marks the second no-hitter for Ruck, the other coming on March 13, 2022, in a 8-0 win over UMass. In 29 appearances for Ohio State over the last three seasons, Ruck has a 7-6 record with a 3.39 ERA and 85 strikeouts to just 39 walks. During that time, she has pitched five complete games.
The Buckeyes are off to a 7-7 start this season, and return to the field on Saturday to face Houston Christian and Canisius in a double-header.