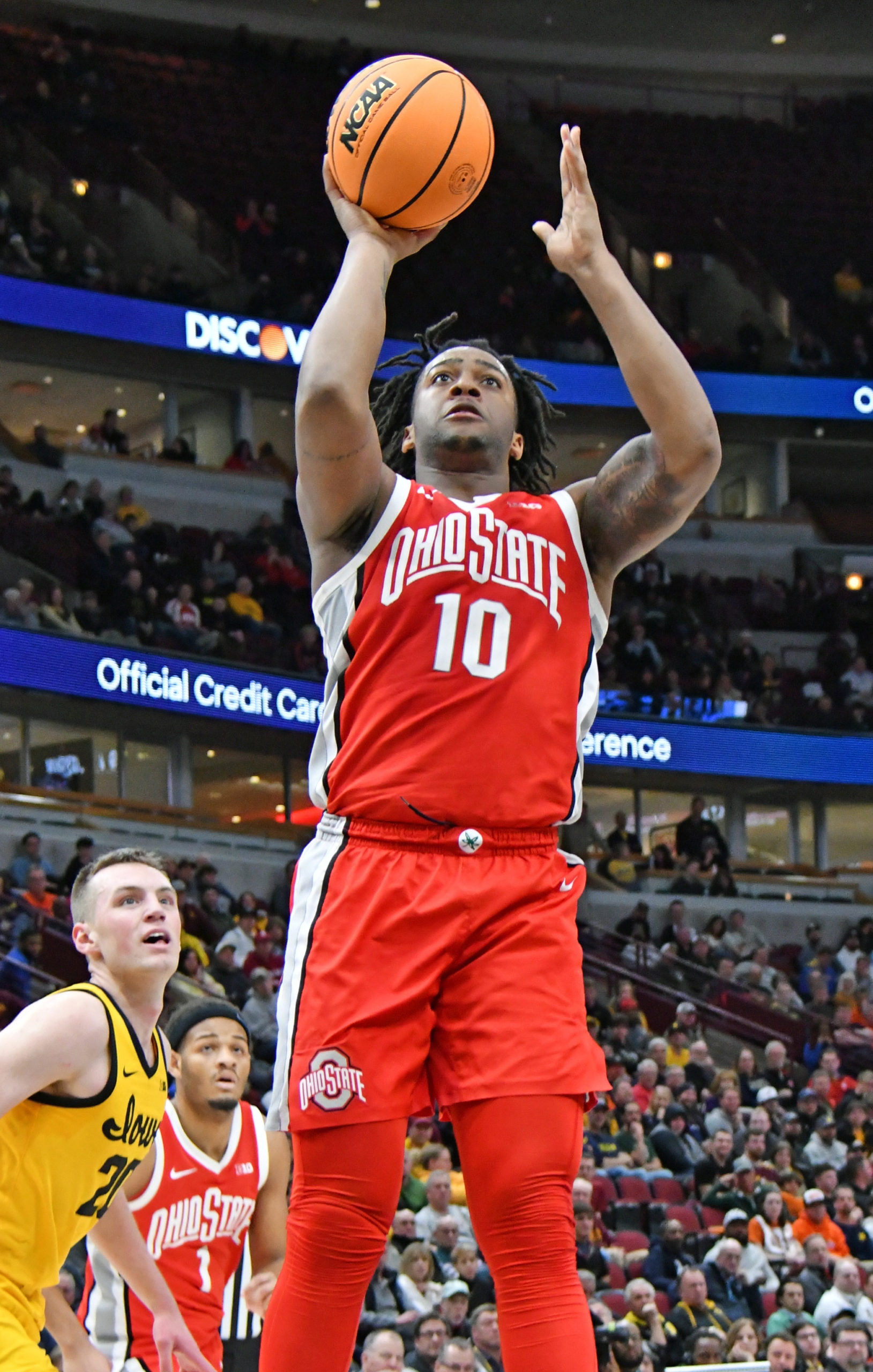 Ohio State standout freshman forward Brice Sensabaugh will miss the rest of the season due to a knee injury sustained against Iowa in the second round of the Big Ten Tournament.
Sensabaugh was held out for the final 3:17 against the Hawkeyes before missing Ohio State's quarterfinal matchup with Michigan State due to knee soreness. Sensabaugh underwent testing on Friday evening and the initial evaluations showed that he had suffered an injury, per a program release.
"Brice has had an outstanding freshman season and played very well down the stretch," Ohio State head coach Chris Holtmann said in the release. "I know how badly he wanted to play, and we are disappointed for him. We are proud of him and his continued development as a player and I know he's looking forward to supporting his teammates again today."
Sensabaugh was a third-team All-Big Ten selection, while also landing on the conference All-Freshman team, after leading the Buckeyes with 16.3 points per game while shooting 48.0 percent — boosted by a 40.5 percent mark from three-point range.