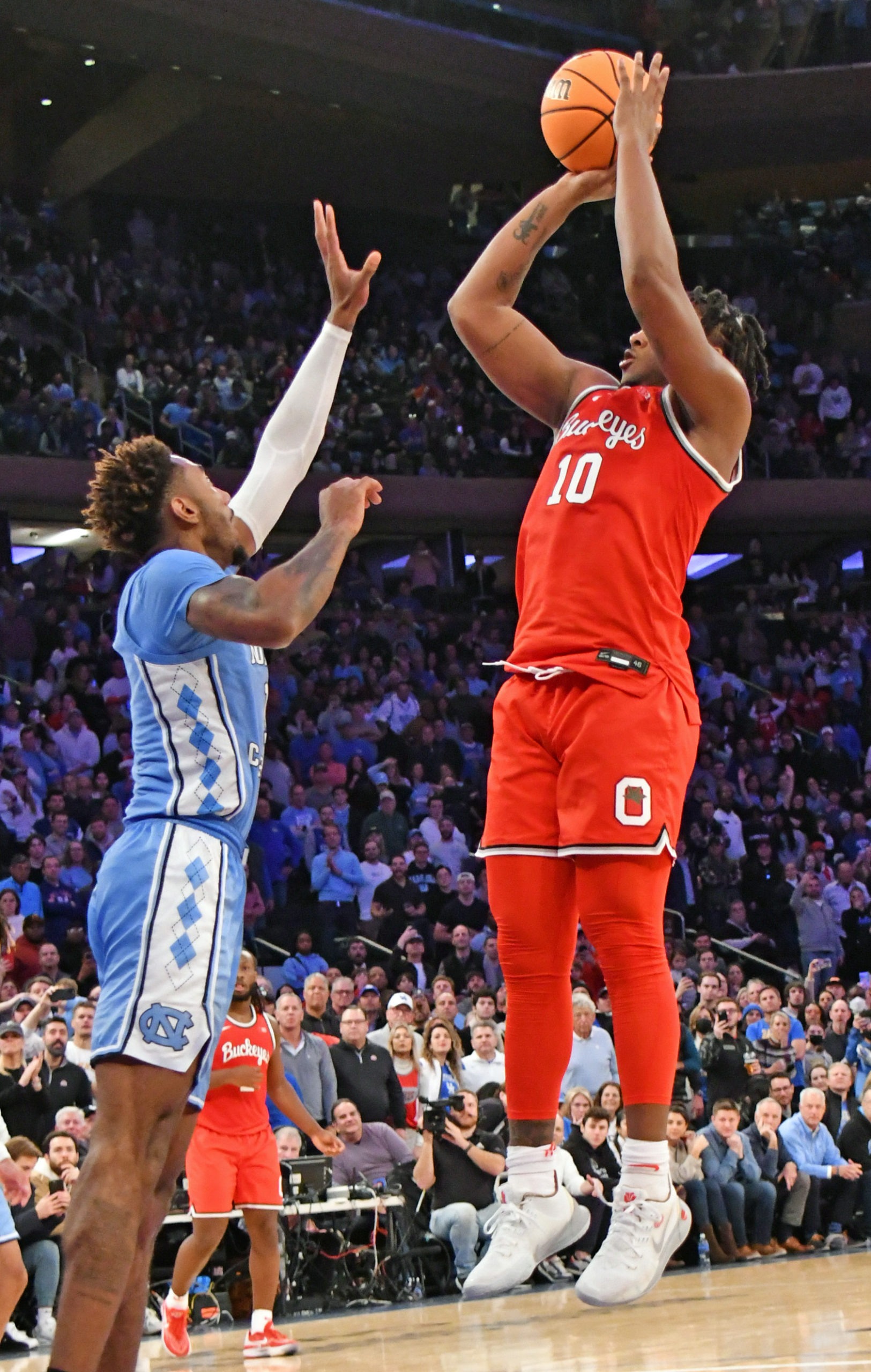 Ohio State forward Brice Sensabaugh picked up his third-consecutive Big Ten Freshman of the Week honor on Tuesday.
Sensabaugh led the Buckeyes to a pair of wins over Alabama A&M and Northwestern during the course of the week, producing 21 and 18 points in each game respectively. The freshman phenom averaged 19.5 points and 7.0 rebounds per game while shooting 57.1 percent from the field and 36.4 percent from three during the week.
While Sensabaugh has picked up conference-wide recognition for his play, he has emerged as Ohio State's leading scorer entering the brunt of the Buckeyes' conference schedule. The Orlando native has posted averages of 15.9 points and 4.5 rebounds per game this season. He's also scored at an efficient clip, shooting 52.4 percent from the field and 46.6 percent from three.
Sensabaugh is the third Buckeye to earn three-consecutive Big Ten Freshman of the Week nods, joining Jared Sullinger, who completed the feat twice during the 2010-11 season, and D'Angelo Russell, who won the award four times during the 2014-15 season.
Ohio State freshmen have dominated the conference weekly honor. Sensabaugh's three-consecutive Freshman of the Week nods has coincided with Ohio State women's basketball forward Cotie McMahon's four-straight honors, highlighting the recruiting prowess of men's coach Chris Holtmann and women's coach Kevin McGuff.