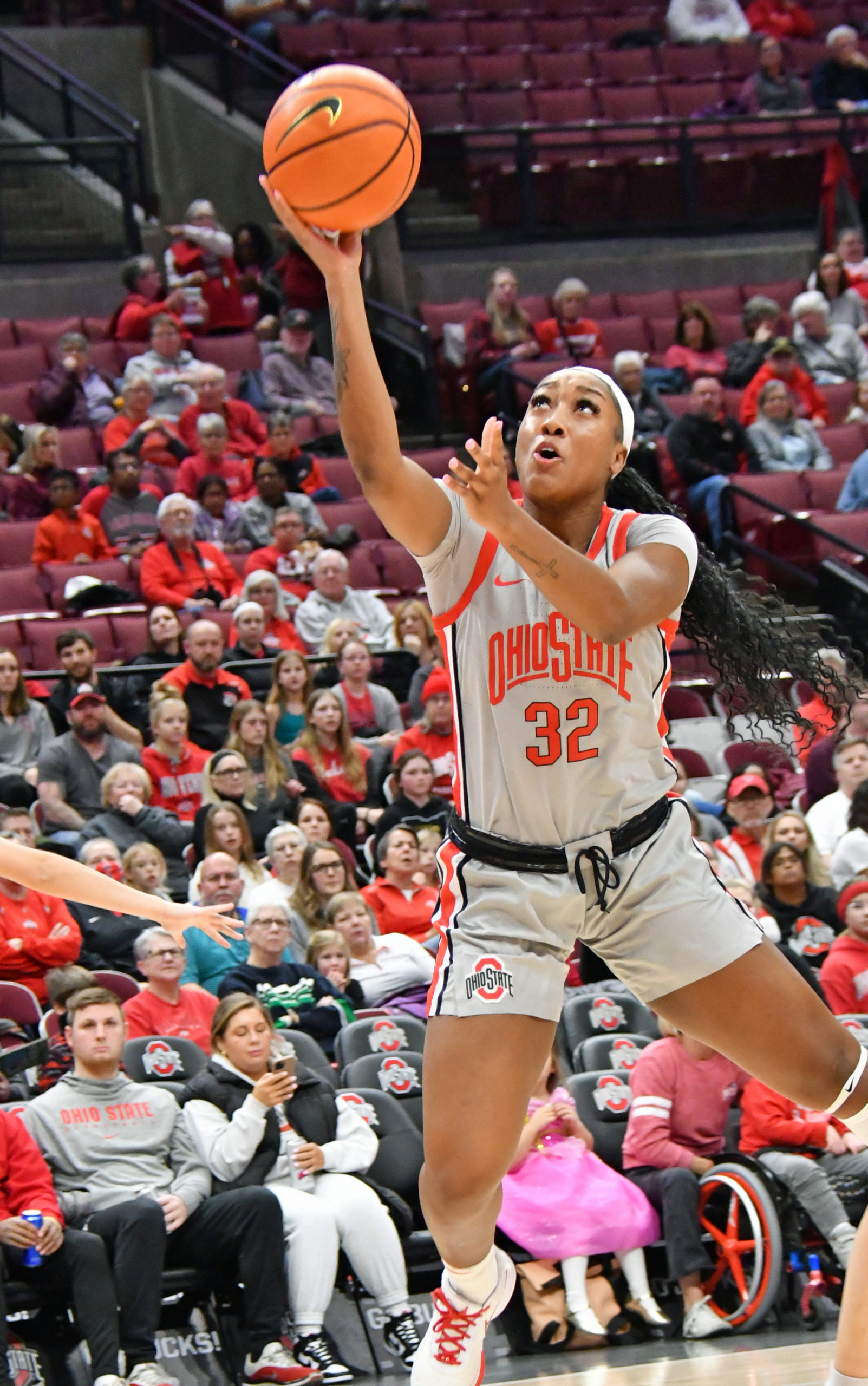 Ohio State freshman forward Cotie McMahon has gone back-to-back-to-back-to-back, earning her fourth consecutive Big Ten Freshman of the Week award on Monday.
In wins over Northwestern and Michigan last week – a pair of victories that have contributed to Ohio State's program-record matching 15-0 start to begin the season – McMahon finished with 36 points on 15-of-24 shooting (62.5 percent) with seven rebounds, three assists and five steals.
Those were her seventh and eighth double-digit scoring games of the season, respectively, and made it four out of the last five that McMahon reached double digits. She's reached at least 20 points on five occasions this season, including a career-high 30 points on 10-of-18 shooting in Ohio State's overtime win over South Florida on Dec. 20.
McMahon has started all 15 games for Ohio State this season, averaging 12.4 points, 3.9 rebounds, 2.1 assists and 2.3 steals per game on 51.7 percent shooting, which is third on the team behind only forward Rebeka Mikulášiková (62.2 percent) and guard Taylor Thierry, who leads the nation at 71.2 percent shooting from the field.