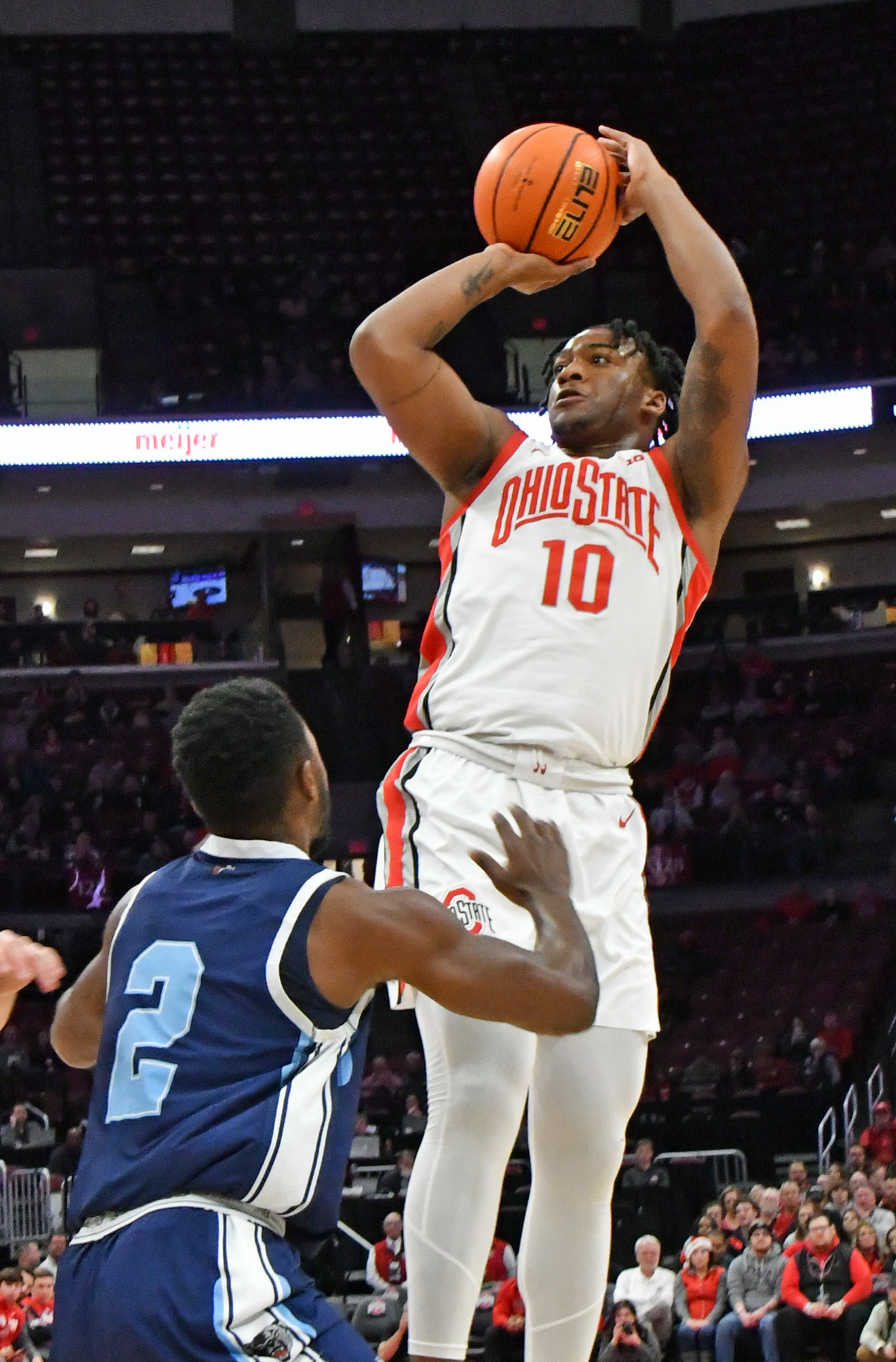 Ohio State forward Brice Sensabaugh was named the Big Ten Freshman of the Week for the fourth time this season on Monday.
Sensabaugh averaged 22.5 points during the Buckeyes' two-game stretch, while helping Ohio State snap its five-game losing streak against Iowa with a career-best 27 points on Saturday. Sensabaugh shot the ball at an efficient rate during the week, connecting on 57.1 percent of attempts — including a 58.3 mark from beyond the arc.
On the season, Sensabaugh leads the Buckeyes with 17.5 points per game, which ranks second among freshmen nationally — trailing only Alabama forward Brandon Miller.
Sensabaugh is the first Buckeye since D'Angelo Russell — who earned seven Big Ten Freshman of the Week nods in his one season with Ohio State — to garner at least four Big Ten Freshman of the Week honors. Sensabaugh previously earned three-consecutive nods during a stretch that spanned from Dec. 19-Jan. 3.