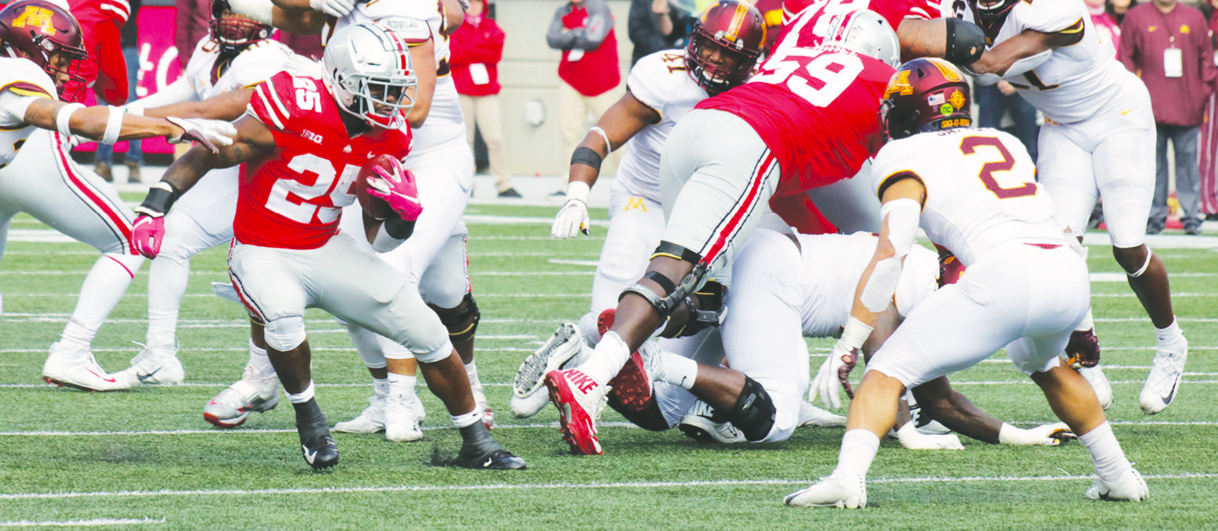 Ohio State begins its season against Minnesota on Thursday. It will be the sixth time the Buckeyes have played the Golden Gophers in Minneapolis since 2000. 
To count down the days until kickoff, Buckeye Sports Bulletin revisited Ohio State's past five road trips to the Twin Cities, detailing each game's defining moments as well as its box scores and statistics.
Part six of our throwback coverage looks at the 2018 Ohio State vs. Minnesota game in Columbus — a contest the Buckeyes won 30-14. While it does not count as an Ohio State trip to Minneapolis, it is important to know how the team matched up in their last meeting.
Here is a look at Buckeye Sports Bulletin's comprehensive coverage of the game in the Vol. 38, No. 7 paper published on Oct. 20, 2018.