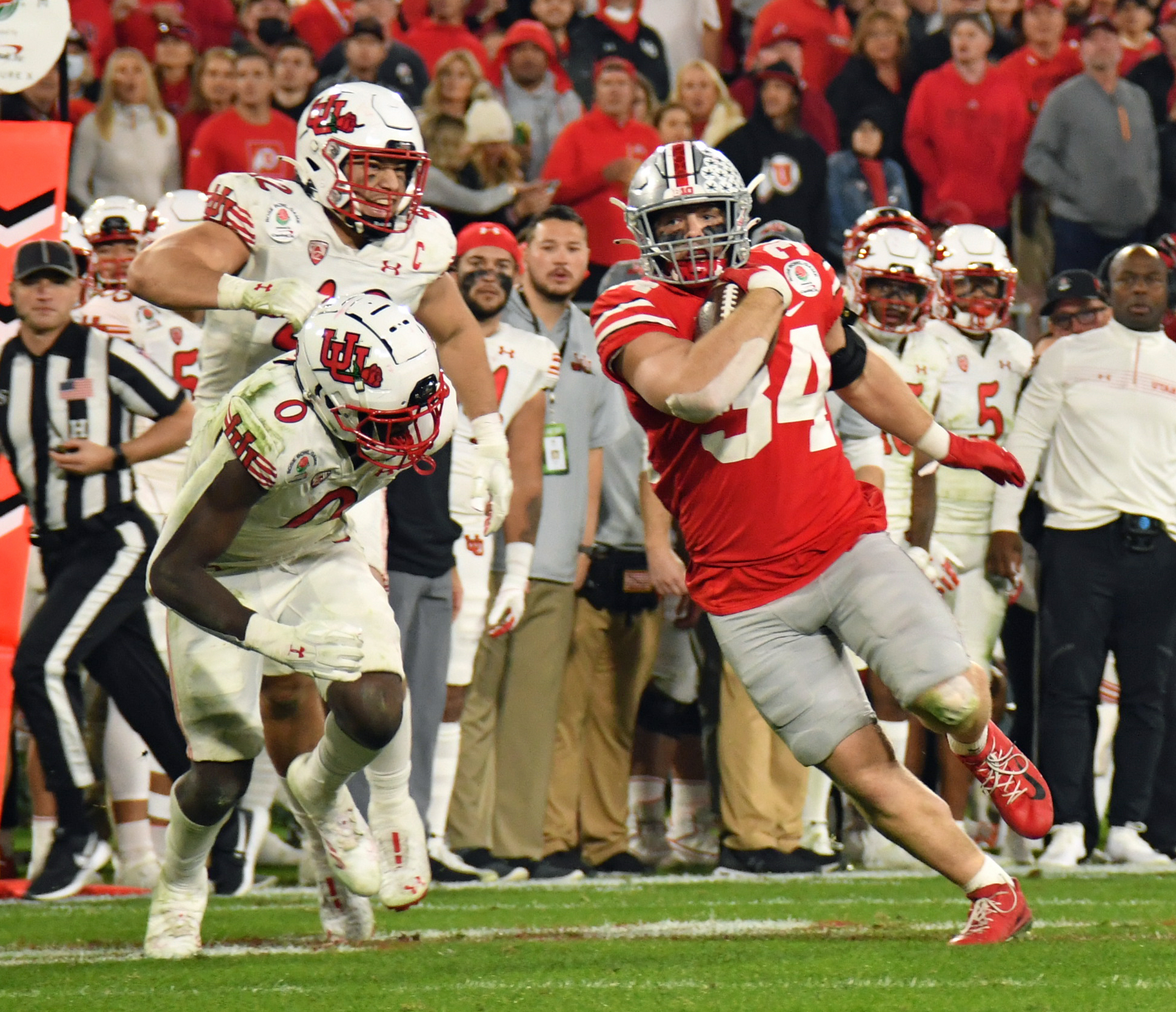 The deadline has passed for underclassmen to declare for the 2022 NFL Draft, and the expected trio of Garrett Wilson, Nicholas Petit-Frere and Master Teague were the only Ohio State players on the list of college players forgoing their remaining eligibility.
This leaves Ohio State with significantly more clarity regarding its scholarship situation, as decisions have been made by a number of players – including defensive end Zach Harrison, tight end Mitch Rossi and kicker Noah Ruggles – to return.
Including the expected 21 members of the class of 2022, Ohio State has 93 scholarships accounted for heading into the spring, according to the Buckeye Sports Bulletin Scholarship Chart.
The Buckeyes will have some difficult decisions to make, because while super seniors did not count toward the scholarship limit for the 2021-22 season, it is expected that they will count for this upcoming season and beyond.
Upcoming super seniors include Rossi, Ruggles, defensive tackle Jerron Cage and transfer cornerback Tanner McCallister as significant contributors.
Others, meanwhile, such as linebackers Teradja Mitchell and Palaie Gaoteote and cornerback Sevyn Banks, aren't expected to significantly factor into Ohio State's plans for the upcoming season, leaving them in a state of flux as Ohio State and head coach Ryan Day work down to the NCAA-mandated 85 scholarship players.
It is also likely that as spring practice begins and internal depth charts begin to form that some players could transfer out to look for an opportunity as a starter. Regardless, Ohio State knows the number it has to get to, and if it is not done naturally through attrition, some tough decisions and conversations will have to be made.