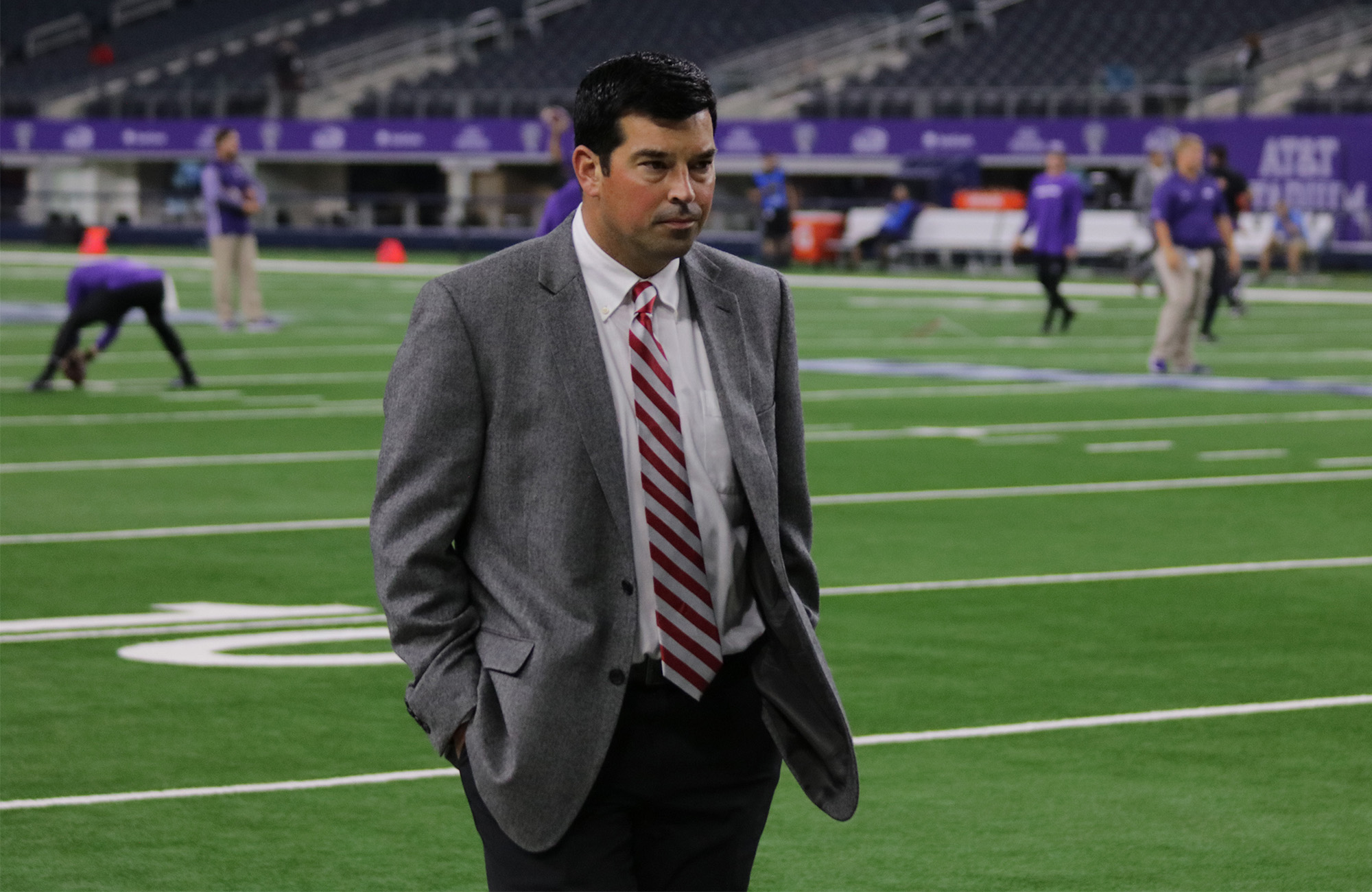 Ryan Day performed so well in his three games as Ohio State's acting head coach, the university reportedly wants to keep him around long term.
According to a report from Ari Wasserman of The Athletic, Ohio State considering a plan to make Day its coach-in-waiting. Such a scenario would keep Day on Urban Meyer's staff until Meyer's departure from Columbus, whenever that might be.
The 39-year-old Day was named the acting head coach during Meyer's administrative leave of absence and subsequent suspension, and led Ohio State to a perfect 3-0 record, including a 40-28 win over then-ranked No. 15 TCU on Sept. 15. Day's name was connected to multiple head coaching vacancies following the 2017 season, however Day elected to remain in Columbus and accept a promotion on Meyer's staff.
Day was hired by Meyer prior to the start of the 2017 season, and helped Ohio State to a 12-2 record. In January, Day signed a contract extension that paid him $1 million per season and made him the offensive coordinator, stripping the "co" from his title.