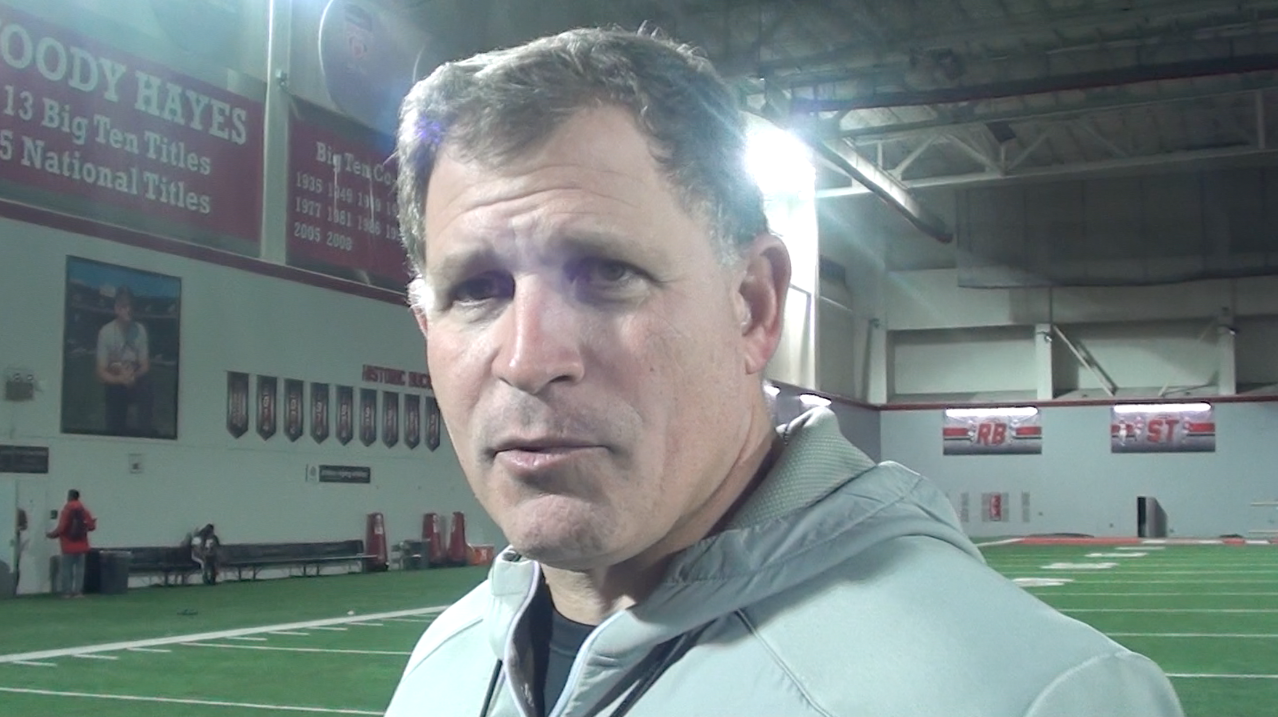 A month after he left Ohio State to pursue NFL opportunities Jan. 7, defensive coordinator Greg Schiano appears to have found his new home.
According to a Wednesday report from the Boston Globe's Jim McBride, Schiano has been hired as defensive coordinator of the New England Patriots.
The news ends weeks of speculation after Schiano's named was linked with New England's efforts to replace linebackers coach and de facto defensive coordinator Brian Flores, whom the Miami Dolphins introduced Monday as head coach.
In three years with the Buckeyes from 2016-18, Schiano called the defense. He additionally coached the safeties throughout his first two seasons before OSU hired co-defensive coordinator/safeties coach Alex Grinch last January. Grinch left Ohio State for Oklahoma, where he will look to reconstruct the Sooners' defense, Jan. 4 in his new role as coordinator.
NFL Network's Ian Rapoport first reported Jan. 23 that Schiano was in Mobile, Ala., for the Senior Bowl and on the cusp of assuming a top defensive role with New England to replace Flores. However, the Boston Globe's Ben Volin reported four days later that Patriots consultant Bret Bielema appeared to be in line for defensive coordinator.
In place of Schiano and Grinch, the Buckeyes hired co-defensive coordinator Greg Mattison and co-defensive coordinator/secondary coach Jeff Hafley Jan. 7.