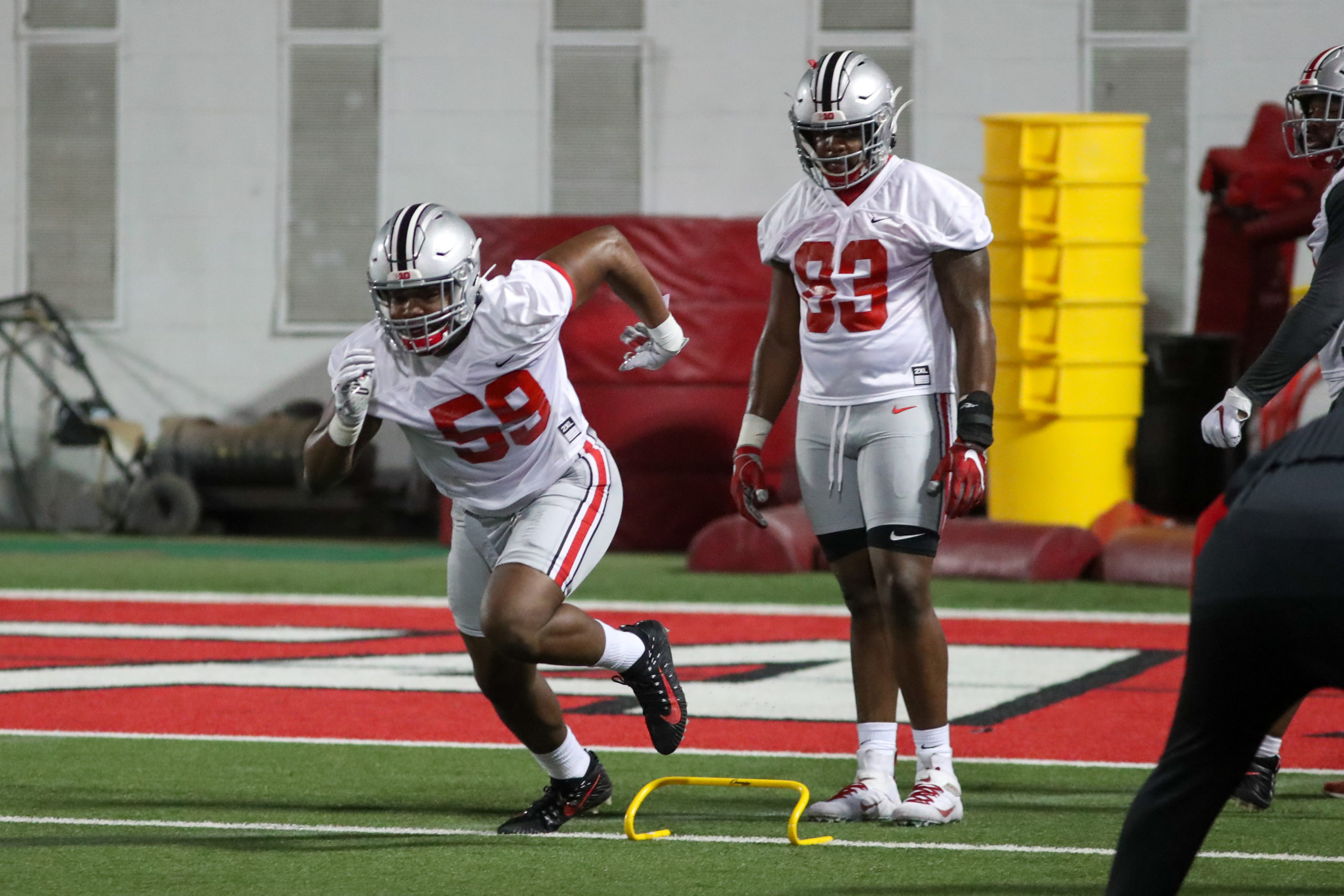 Redshirt freshman Ohio State defensive lineman Darrion Henry-Young, a former blue-chip recruit that came to Columbus by way of Cincinnati, is on his way out. The Princeton high school product reportedly entered the portal Dec. 20, just over a week ahead of Ohio State's season-ending matchup with Utah.
Henry-Young's transfer doesn't come as much of a surprise. The second-year Buckeye played in only four games during his two years in the scarlet in gray – two in each season – and didn't see any playing time this year after he played in back-to-back weeks against Tulsa and Akron. He did not record a stat in either game this season and will finish his time in Columbus with one tackle, a sack, which he recorded against Nebraska in Ohio State's season opener last year.
The former No. 154 player in the nation, Henry-Young came to Ohio State as a bit of a tweener, and never really grew into a position on the defensive line. He's listed at 6-4, 265 pounds and though he came to Ohio State as a defensive tackle, he was expected to move to defensive end. However, that move did not happen in full, leaving Henry-Young in flux while younger players like J.T. Tuimoloau, Jack Sawyer and Tyleik Williams rolled past him on the depth chart.
He'll likely look for a school that can offer an immediate path to playing time – perhaps in his old stomping grounds at Cincinnati, which expects to lose a large chunk of its veteran defense after this season and has had success with Buckeye transfers in the past.