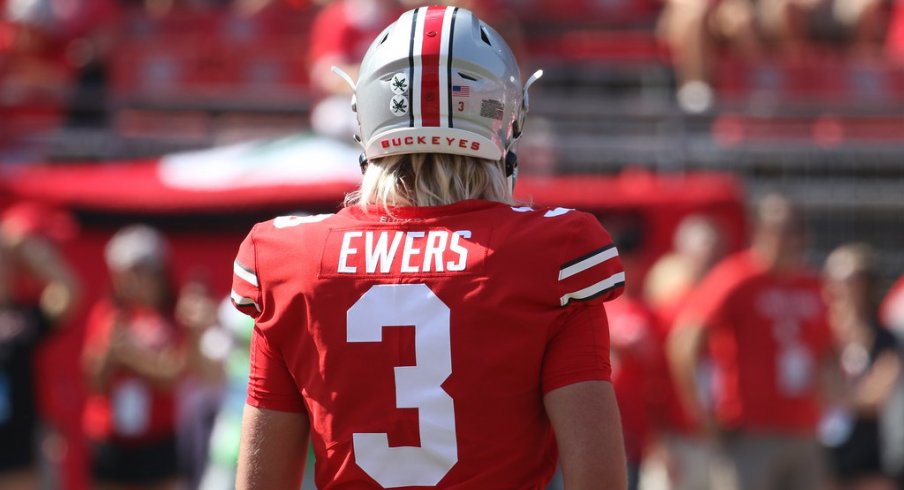 The highest-rated recruit in Ohio State history will end his career in Columbus without throwing a pass. Quinn Ewers, who originally committed to Ohio State as a member of the class of 2022 but reclassified to 2021 so that he could enroll in August ahead of the 2021 season, is set to enter the transfer portal per a report from Yahoo's Pete Thamel.
Ewers was considered the consensus top player in the class of 2022 when he committed to Ohio State and became the top player in the class of 2021 upon reclassification. A product of Southlake (Texas) Carroll, Ewers is one of only five recruits to land a 1.000 rating by 247Sports.
He played only two snaps at Ohio State, both handoffs at the end of Ohio State's blowout victory over Michigan State, but earned more than $1 million in sponsorship money thanks to name, image and likeness rights legislation passed by the NCAA in July.
Per the Thamel report, Ewers is expected to consider Texas, Texas A&M and Texas Tech as potential landing spots.