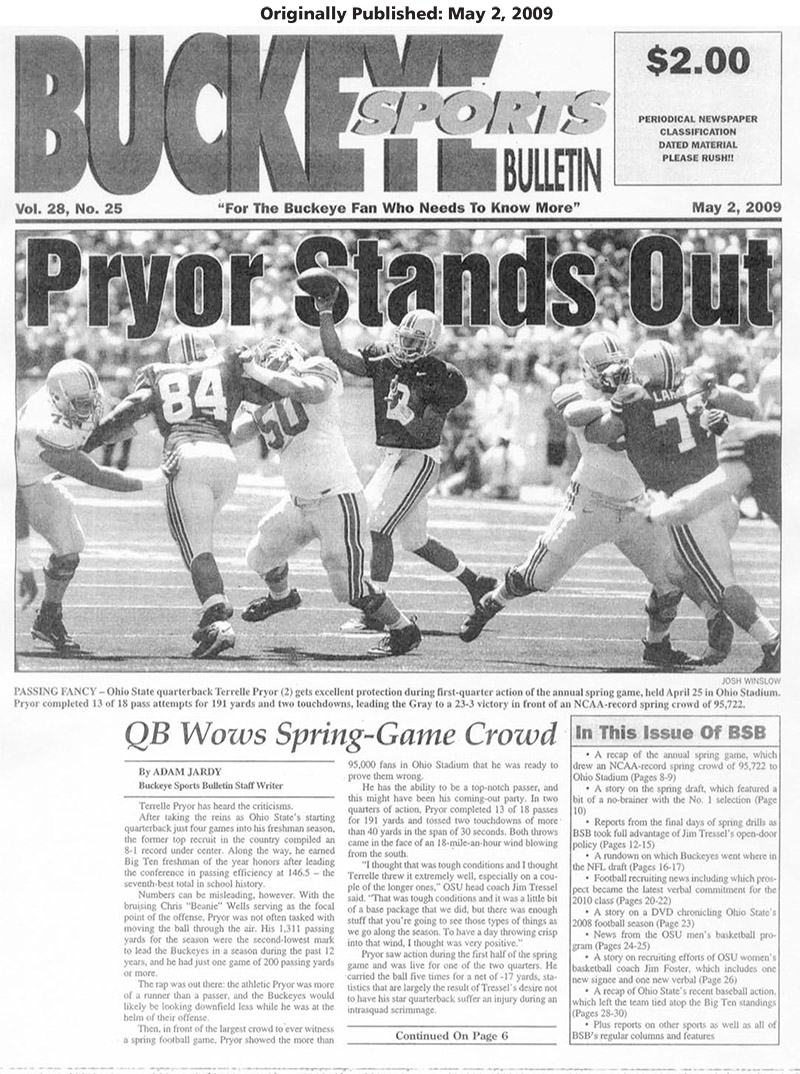 Ten years ago, another highly rated sophomore quarterback dazzled a record spring crowd.
Terrelle Pryor starred in his first spring game at Ohio State, giving 95,000 Buckeye fans a glimpse of his elite playmaking ability. Pryor came to Columbus as the highest rated recruit to play for the Scarlet and Gray in the era of internet rankings.
While his tenure at Ohio State did not end on good terms, clouded by the controversy of the Tattoogate scandal, there is no doubt that Pryor was one of the most talented Buckeyes ever.
Current signal caller, sophomore Justin Fields, also entered Ohio State with enormous expectations after transferring from Georgia. Fields is tied for the No. 9 highest rating in 247Sports' Composite history, surpassing Pryor, who is tied for No. 13, as the highest rated Buckeye ever.
Like Pryor before him, Fields has a lot of hype to live up to.
BSB looked back at Pryor's first spring in Columbus as a sophomore returning starter, and reprinted this story of Pryor's positive impression.
Click the button below or the image on the left to open the latest BSB reprints.
Download PDF