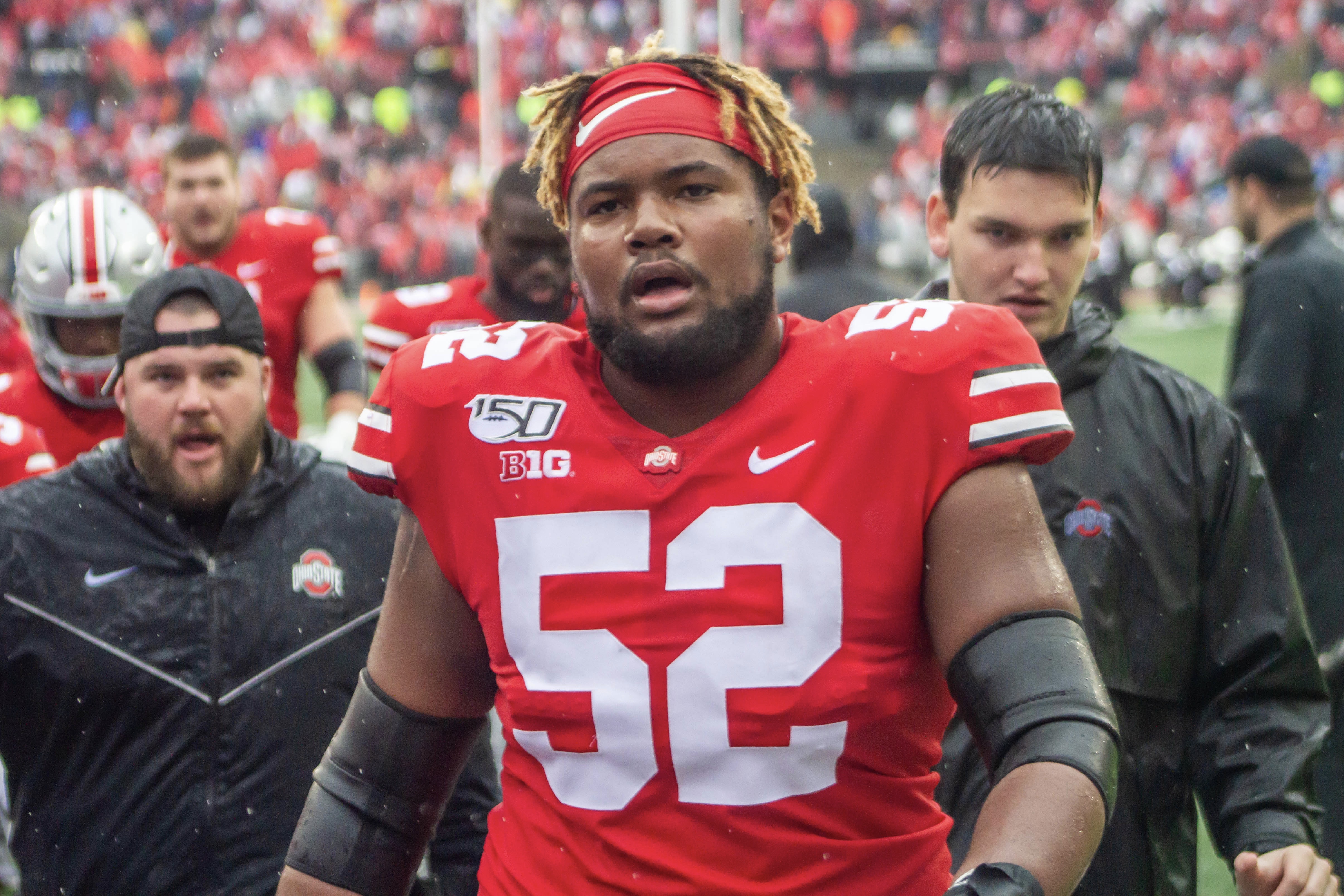 Patrick and Wyatt are back to talk some more about the Big Ten's return to football and Ohio State's huge wins in returning offensive lineman Wyatt Davis and cornerback Shaun Wade, both of whom have opted back in after declaring for the NFL draft last week.
Then, a quick look at what the schedule might look at this fall, a preview for this weekend's NFL games and reaction to last week's performances, as well as some truly depressing Browns despair that was recorded prior to Thursday's matchup with Joe Burrow and the Cincinnati Bengals.
Lastly, Joe Dempsey hops on the mic to explain what's going on with college basketball this season.
If you're interested in subscribing to Buckeye Sports Bulletin, give BSB a call at 614-486-2202 and say that the podcast sent you.
Follow the show on Twitter at @buckeye_sports and follow Patrick (@patrick_mayhorn), Wyatt (@wcrosher) and Joe (@JoeDempsey44). Get more from BSB at buckeyesports.com. You can listen on the embedded PodBean player below, or on YouTube, Apple Podcasts, Stitcher, Spotify, iHeartRadio or Google Podcasts, all of which offer the show for free. The next episode will be out on Friday, Sept. 25.
If you like the show, please be sure to leave a five-star review on Apple Podcasts. If you have a question for a future mailbag episode, leave a five-star review and include your question in the review, or hop on over to the BSB forums (subscribers only) and leave your question in our episode discussion thread.