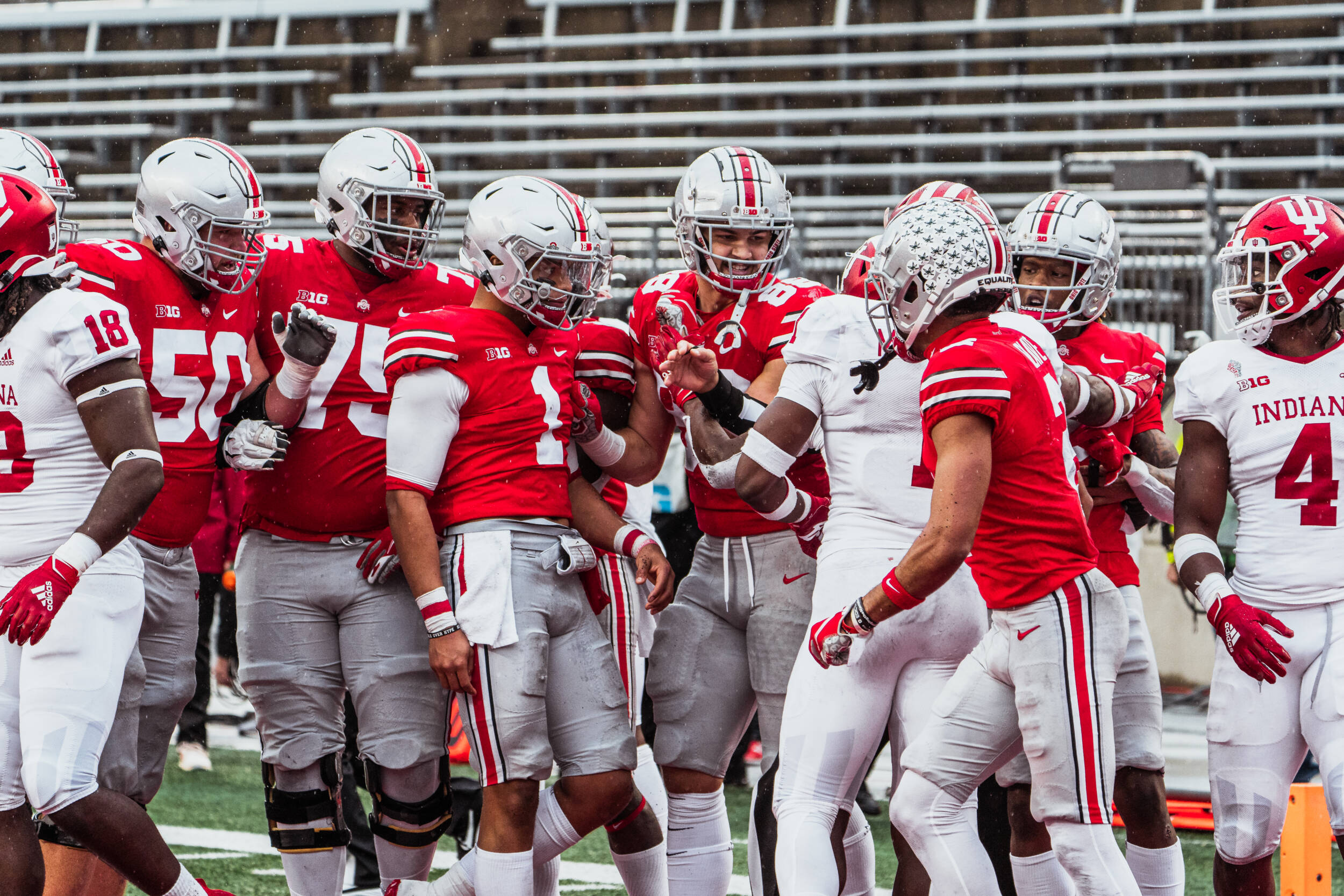 For the first time this season, we have a legitimately interesting game to discuss on the weekly recap show, as the Buckeyes struggled to put away Indiana, winning 42-35 on Saturday.
After a quick rundown of the game news, we jump right into the offense to talk about Justin Fields' off-day, the improved running game, and I (Patrick) go on my first of two extended explanations of what happened during the game, this time on why the OSU line struggled so much with blitz pickups.
Then on the defensive side of the ball, it's not quite armageddon yet for Kerry Coombs, but things do not appear to be headed in the right direction even if Ohio State won't be tested defensively again until… January?
Lastly, we dole out Buckeye leaves, talk Big Ten (hello, Northwestern) and close out with some CFB talk.
If you're interested in subscribing to Buckeye Sports Bulletin, give BSB a call at 614-486-2202 and say that the podcast sent you.
Follow the show on Twitter at @buckeye_sports and follow Patrick (@patrick_mayhorn) and Wyatt (@wcrosher). Get more from BSB at buckeyesports.com. You can listen on the embedded PodBean player below, or on YouTube, Apple Podcasts, Stitcher, Spotify, iHeartRadio or Google Podcasts, all of which offer the show for free. The next episode is a Maryland preview and that will be out on Friday, Nov. 27.
If you like the show, please be sure to leave a five-star review on Apple Podcasts. If you have a question about Illinois or Michigan State, leave a five-star review and include your question in the review, or hop on over to the BSB forums (subscribers only) and leave your question in our episode discussion thread. Thanks!