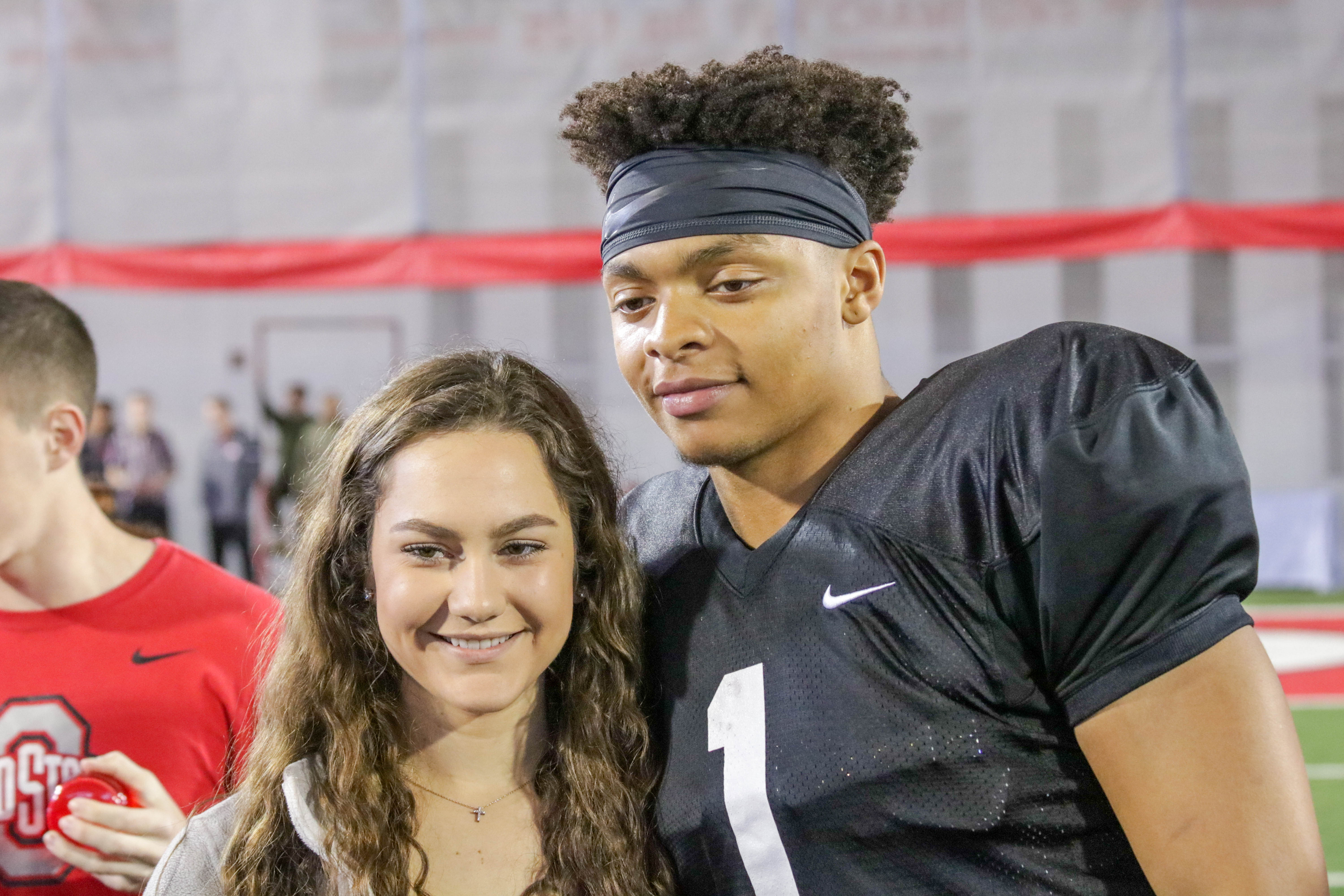 After a one-year hiatus, Ohio State rebooted its annual Student Appreciation Day on Saturday.
First-year head coach Ryan Day and the Buckeyes gave students and up close and personal look at practice — which included individual drills and a brief scrimmage — then held a meet-and-greet and autograph/photograph session with the team afterward. A number of students also participated in a kicking competition with a one-year supply of Chick-fil-A on the line.
Parents and a number of top-rated recruits were also on hand for the morning session, which marked Ohio State's fifth practice of the spring.