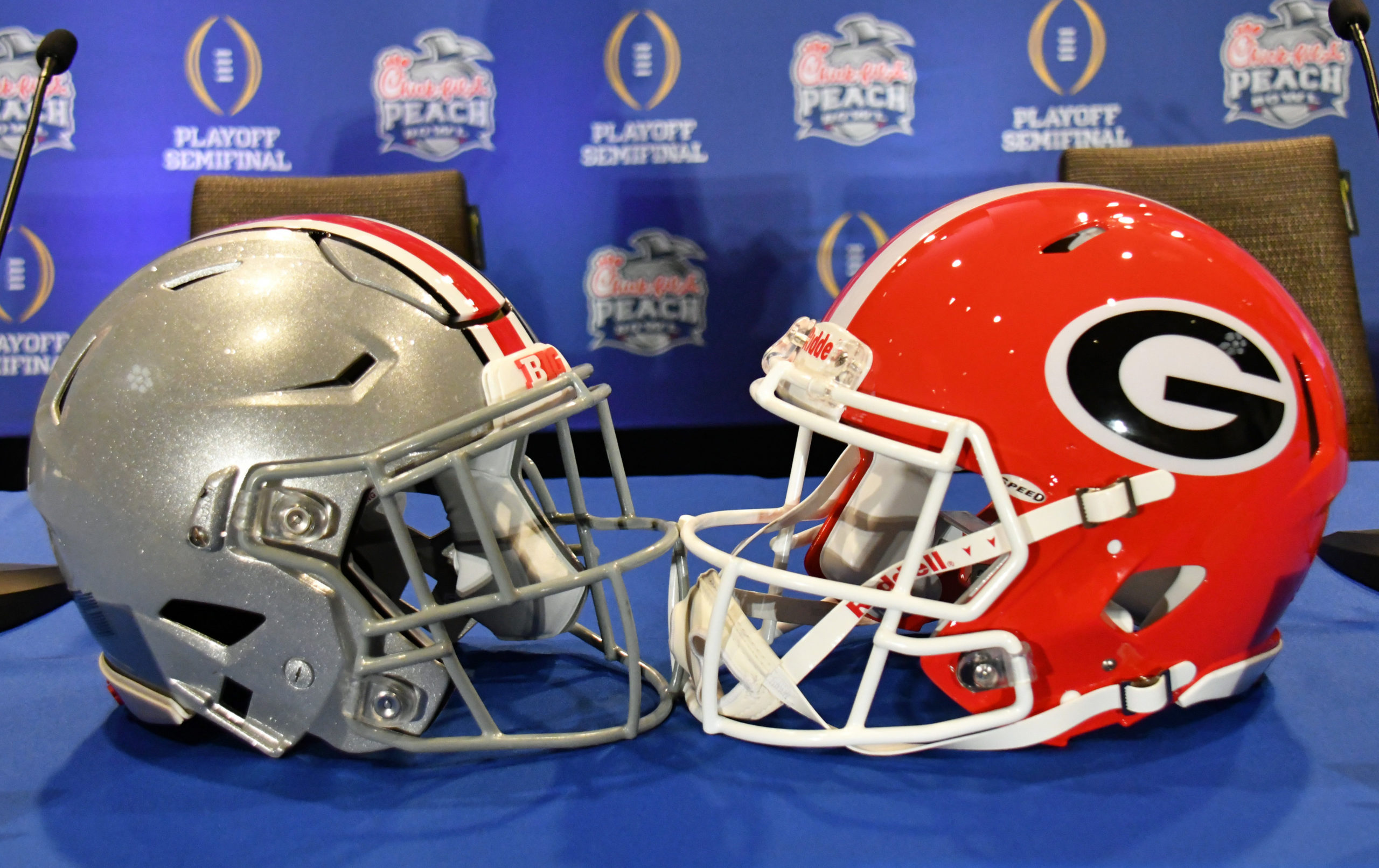 Ohio State's 42-41 loss to Georgia in the Peach Bowl attracted one of the best audiences for a College Football Playoff semifinal in several seasons, with 22.4 million viewers tuning in on New Year's Eve.
It was the first time in nine years of the College Football Playoff that both semifinal games finished within one score, and viewers responded by making the Peach Bowl the most-watched semifinal game since the first year of the College Football Playoff, and it's also one of the top 20 cable telecasts on record, according to ESPN.
It's the most-watched non-NFL broadcast since last year's national championship game – one that saw Georgia knock off Alabama – and the Peach Bowl also peaked at 24.3 million viewers shortly before halftime.
The other semifinal, which saw No. 3 TCU knock off No. 2 Michigan, 51-45, drew 21.7 million viewers, for an average of 22.1 million across both games. It was the third-most watched pair of semifinals games dating back to 2014, and the best over the last five season.