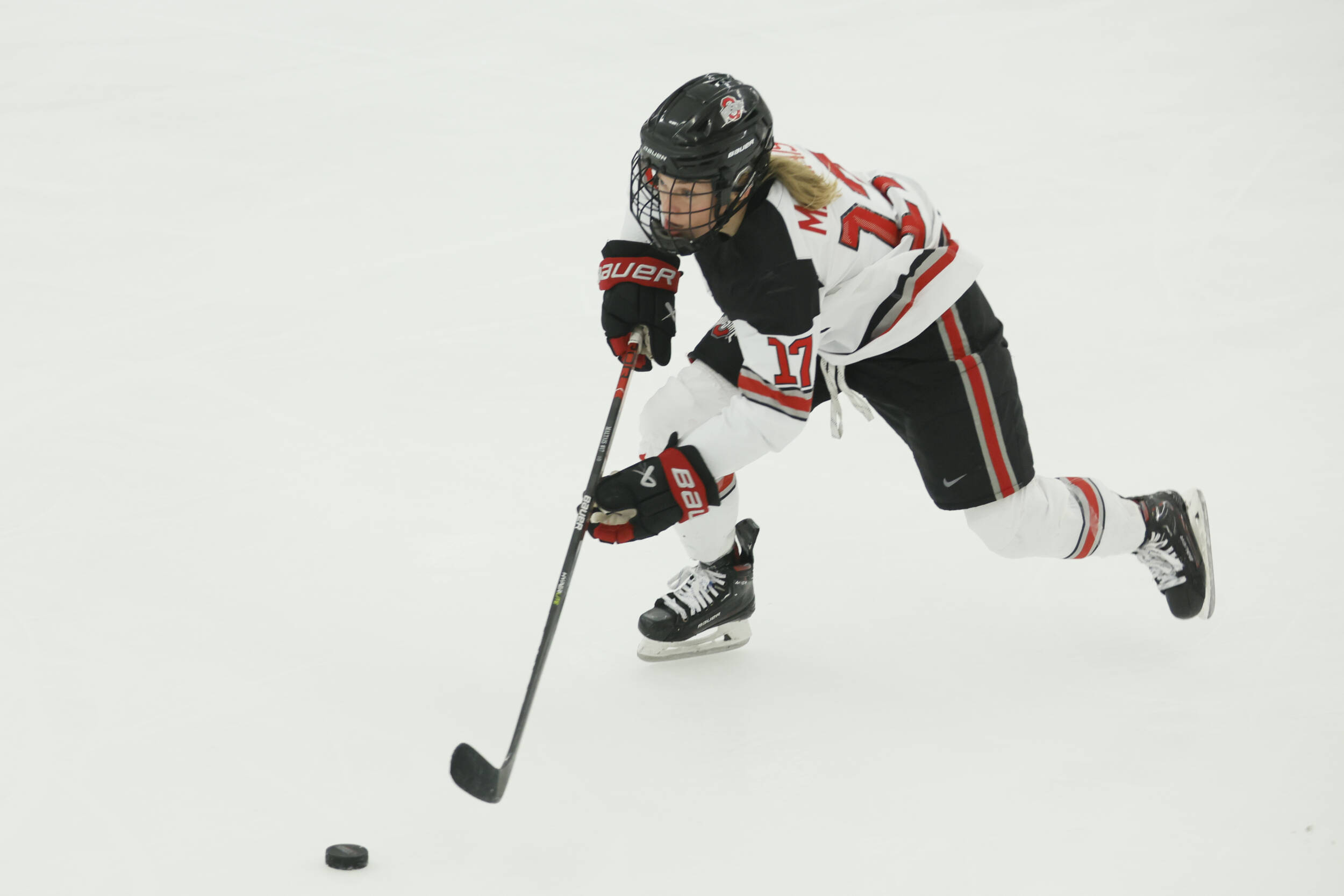 It was a lean week for Ohio State Olympic Sports as the majority of active athletics teams are still making their way back to campus to resume their seasons.
Still, the women's hockey team collected a road sweep against Lindenwood by a combined score of 15-1, improving its record to 18-2-2 on the season and collected some individual hardware as the Buckeyes' quest to repeat as national champions continues.
The first tilt against the Lions finished in a 9-1 blowout for the Buckeyes. They led 4-0 by the end of the first period and extended their advantage to 8-0 before Lindenwood tallied its lone goal.
Forward Emma Maltais set the program's career assists record during the contest, picking up three to give her 124 for her Buckeye tenure. She's also the school's record holder in points.
Three different women recorded two goals, with forwards Jennifer Gardiner, Gabby Rosenthal and Makenna Webster each tucking two into Lindenwood's net. Forwards Jenna Buglioni, Paetyn Levis and Kenzie Hauswirth each tallied scores of their own as well.
OSU followed that up with a 6-0 win on New Year's Eve. Webster registered a hat trick, scoring each of the team's final three goals. Levis, Gardiner and Maltais recorded the other three, respectively.
For her efforts in that series and across the month of December, Webster was named WCHA Forward of the Month. She tallied a total of 13 points, including eight goals across six contests.