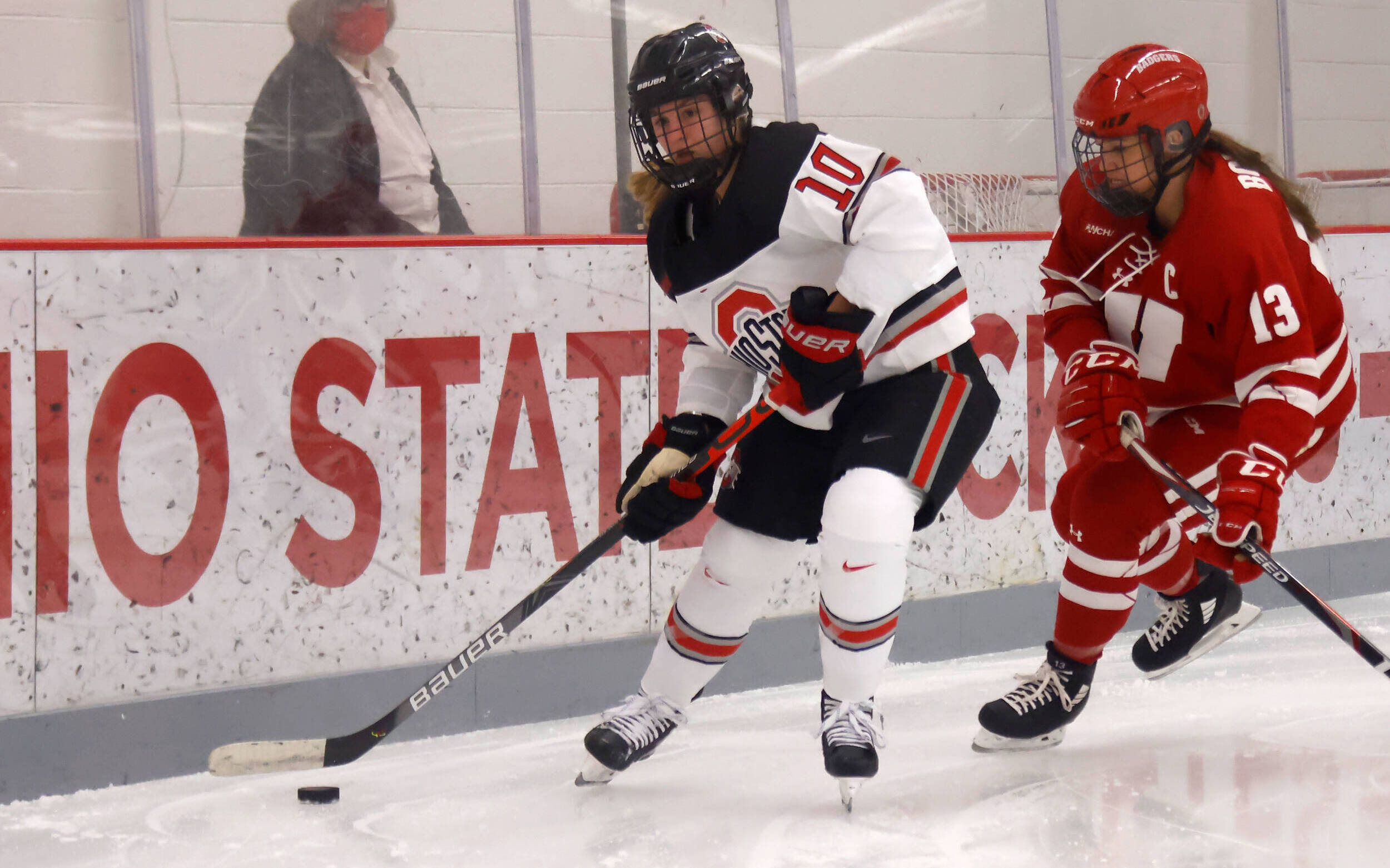 Two Ohio State women's hockey players – rising sophomore Jenna Buglioni and incoming transfer Raygan Kirk – earned invitations to Canada's National Women's Development Team Summer Camp, set to host 40 young players in Calgary from July 29 to August 9.
Buglioni is one of 22 forwards set to attend, while Kirk is part of the exclusive goaltender group, which features just six invitees. The event will feature in-depth practices and scrimmages, before concluding with a pair of scrimmages against Canada's National Women's Team.
A WCHA All-Rookie team selection in 2020-21, Buglioni made an immediate impact at Columbus, dominating on the second line and racking up 15 points (tied for third on the team) and eight goals (tied for the most on the team). She's not new to international play, either, and could be a future contender for a spot on the Canadian National Team with continued development. She was named to the tournament all-star team for the 2020 U18 World Championships as a member of the Canadian team, which finished as runners-up at the event.
Kirk is a new face at Ohio State but served as a staple for Robert Morris, starting 38 games in the past two seasons and putting up a dominant 1.91 goals-against average with a .939 save percentage in 2020-21. She won gold with Team Canada at the 2019 IIHF U-18 World Championships, serving as the team's starting goaltender throughout the tournament.