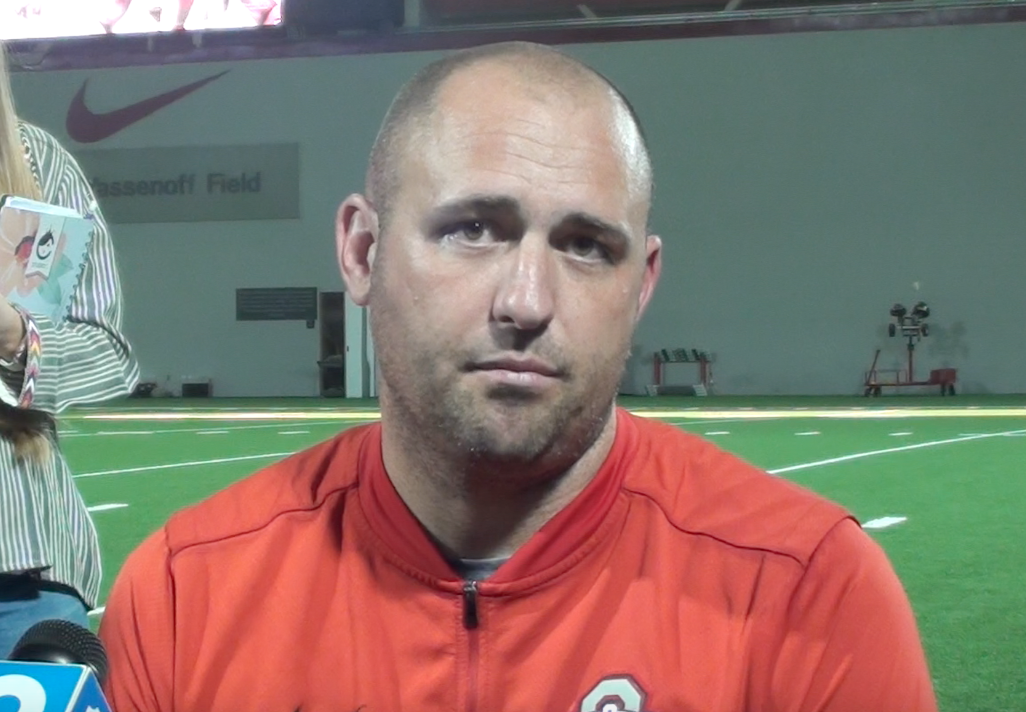 Ohio State wide receivers coach and recruiting coordinator Zach Smith was scheduled to appear Wednesday in Delaware (Ohio) Municipal Court on a charge from an incident two months ago.
According to court records from case 18CRB01399-A filed May 22, Smith was arrested May 12 by Sgt. Ron Sallows for criminal trespassing. Smith, who subsequently pleaded not guilty, was slated to appear in court July 18 at 2 p.m.
In an incident report obtained by Cleveland.com, Powell, Ohio, police were dispatched May 12 to a home shortly after 8 p.m. for a dispute. The report listed Smith's ex-wife, Courtney, as the victim. The only further details from the report stated that there was no forced entry, no injuries to the victim and no suspicion of alcohol or drug use by Smith.
Ohio State was aware of the incident with Smith when reached Wednesday by multiple outlets, but the university declined further comment at the time.
Smith, 34, is the last assistant left from the original staff assembled in 2012 by head coach Urban Meyer. With family ties to Ohio State as the grandson of legendary head coach Earle Bruce (1979-87), Smith graduated from Florida in 2007. He spent 2005-09 as a graduate assistant and quality control coach with the Gators, while Meyer was the head coach from 2005-10.
Before Smith reunited with Meyer at Ohio State, where he was promoted to recruiting coordinator in 2015, he worked the previous two seasons as Marshall's wide receivers coach in 2010 and Temple's wide receivers coach and special teams coordinator in 2011.