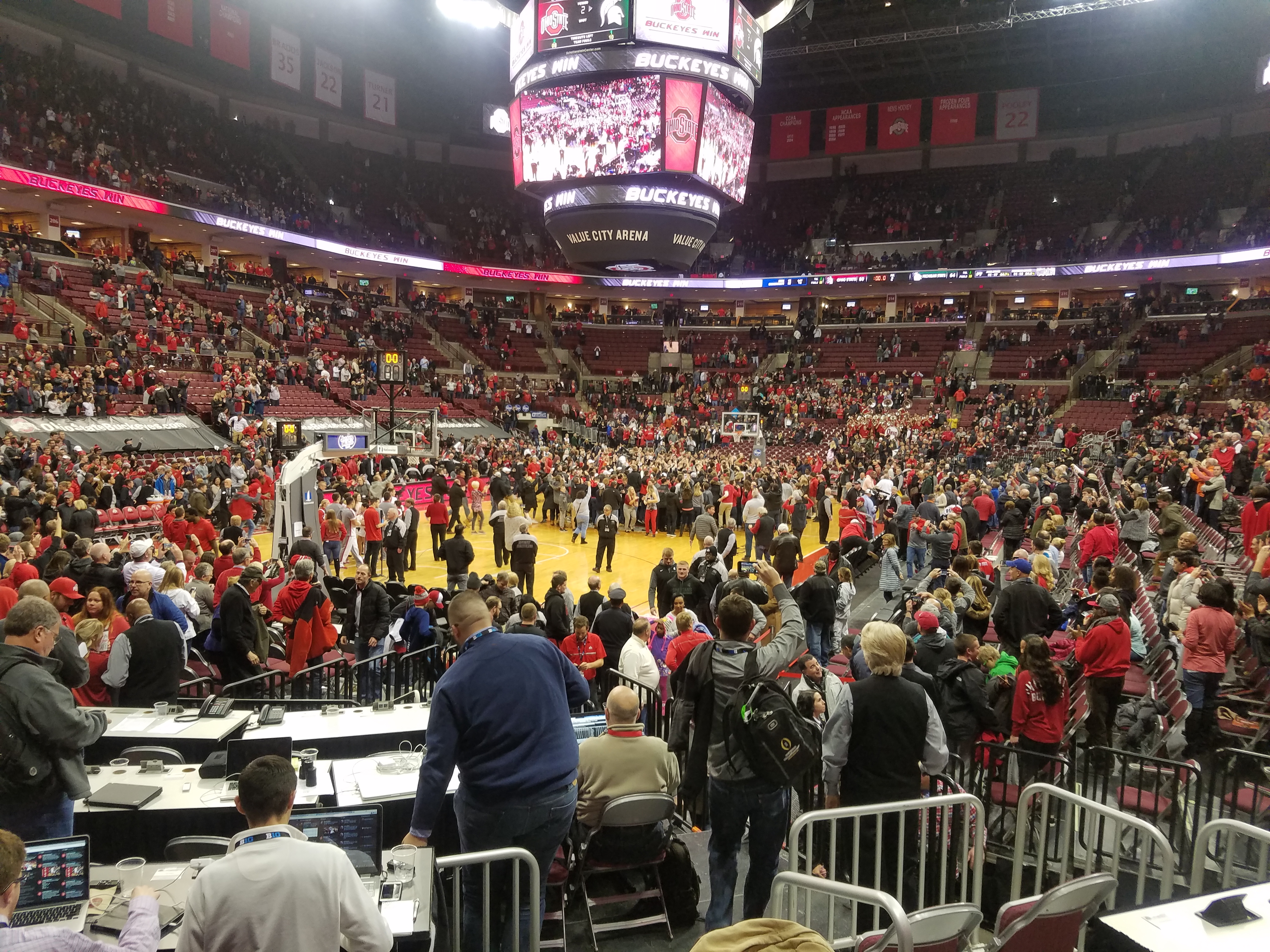 Ohio State announced Friday that the men's basketball team will host Syracuse in the annual ACC/Big Ten Challenge on Nov. 28 at Value City Arena.
The Buckeyes are 5-1 all-time against Syracuse. The last time the two teams squared off was in Boston in the Elite Eight of the 2012 NCAA Tournament, with Ohio State winning, 77-70. The last time the Buckeyes and Orange met in Columbus was on Jan. 4, 1982, a 67-57 victory for the Scarlet and Gray. OSU is 2-0 all-time against Syracuse in Ohio's capital.
Ohio State has participated in the ACC/Big Ten Challenge for the last 16 years and has a 6-10 record in such games. The Buckeyes' first game in the Challenge, which will be in its 20th year, was against Duke during the 2002-03 season in Greensboro, N.C. The Blue Devils won, 91-75. Ohio State's first win in the event came against Virginia Tech at home during the 2005-06 campaign, a 69-59 decision.
Ohio State is 67-49 all-time vs. the current alignment of the Atlantic Coast Conference. The Buckeyes have faced every league member at least once and have wins against each team except Clemson (0-2) and North Carolina State (0-1).
Other non-conference games on Ohio State's 2018-19 schedule include contests at Cincinnati (Nov. 7) and at Creighton (Nov. 15).
Here is a list of Ohio State's results in the ACC/Big Ten Challenge:
Dec. 3, 2002       vs. No. 4 Duke                                L, 76-91
Dec. 3, 2003       vs. No. 13 Georgia Tech               L, 53-73
Dec. 1, 2004       at Clemson                                      L, 73-80
Nov. 28, 2005    vs. Virginia Tech                             W, 69-59
Nov. 29, 2006    at No. 7 North Carolina                L, 89-98
Nov. 29, 2007    vs. No. 1 North Carolina               L, 55-66
Dec. 2, 2008       at No. 21 Miami, Fla.                    W, 73-68
Dec. 2, 2009       vs. No. 21 Florida State                W, 77-64
Nov. 30, 2010    at Florida State                              W, 58-44
Nov. 29, 2011    vs. No. 3 Duke                                W, 85-63
Nov. 28, 2012    at No. 2 Duke                                 L, 68-73
Dec. 4, 2013       vs. Maryland                                   W, 76-60
Dec. 2, 2014       at No. 5 Louisville                          L, 55-64
Dec. 1, 2015       vs. No. 10 Virginia                         L, 58-64
Nov. 30, 2016    at No. 7 Virginia                             L, 61-63
Nov. 29, 2017    vs. Clemson                                    L, 65-79