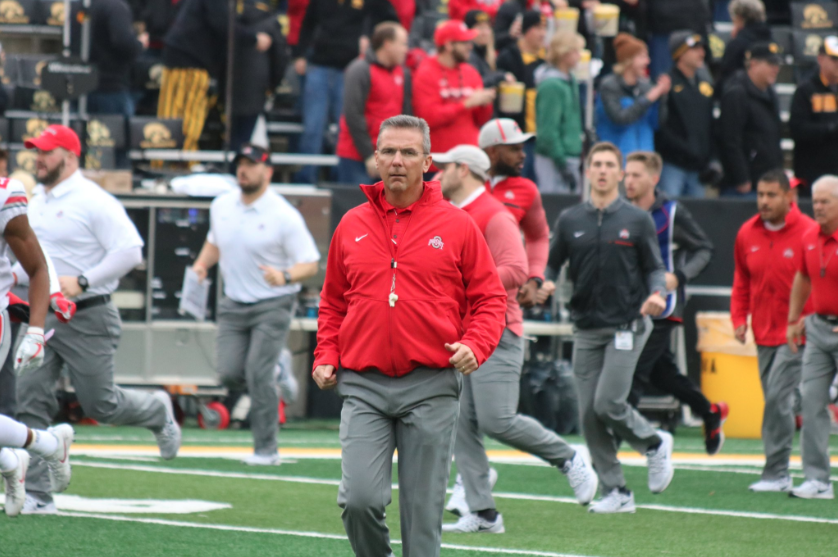 Ohio State made tweaks to its future schedules, announcing Wednesday two new matchups and one switched series.
The Buckeyes completed their slates for 2020 and 2021, respectively, by adding nonconference contests with Buffalo and Akron in the seasons' first few weeks. OSU hosts both MAC foes at Ohio Stadium in Columbus, playing the Buffaloes (Sept. 19, 2020) and the Zips (Sept. 25, 2021) early in each campaign.
Ohio State also pushed back its home-and-home series with Texas from 2022-23 to 2025-26. The Buckeyes now head to Darrell K Royal-Memorial Stadium in Austin, Texas, to open the 2025 season Aug. 30. The Longhorns then come to Columbus near the start of the 2026 campaign Sept. 5.
With the additions of Buffalo and Akron, OSU completed its 2020 and 2021 schedules. Ohio State hosts Bowling Green (Sept. 5) and the Buffaloes (Sept. 19) with a trip to Autzen Stadium in Eugene, Ore., against Oregon (Sept. 12) sandwiched between to open the 2020 season. The Buckeyes start the 2021 campaign in Big Ten play at Minnesota (Sept. 4) before they host Oregon (Sept. 11), Tulsa (Sept. 18) and the Zips (Sept. 25).