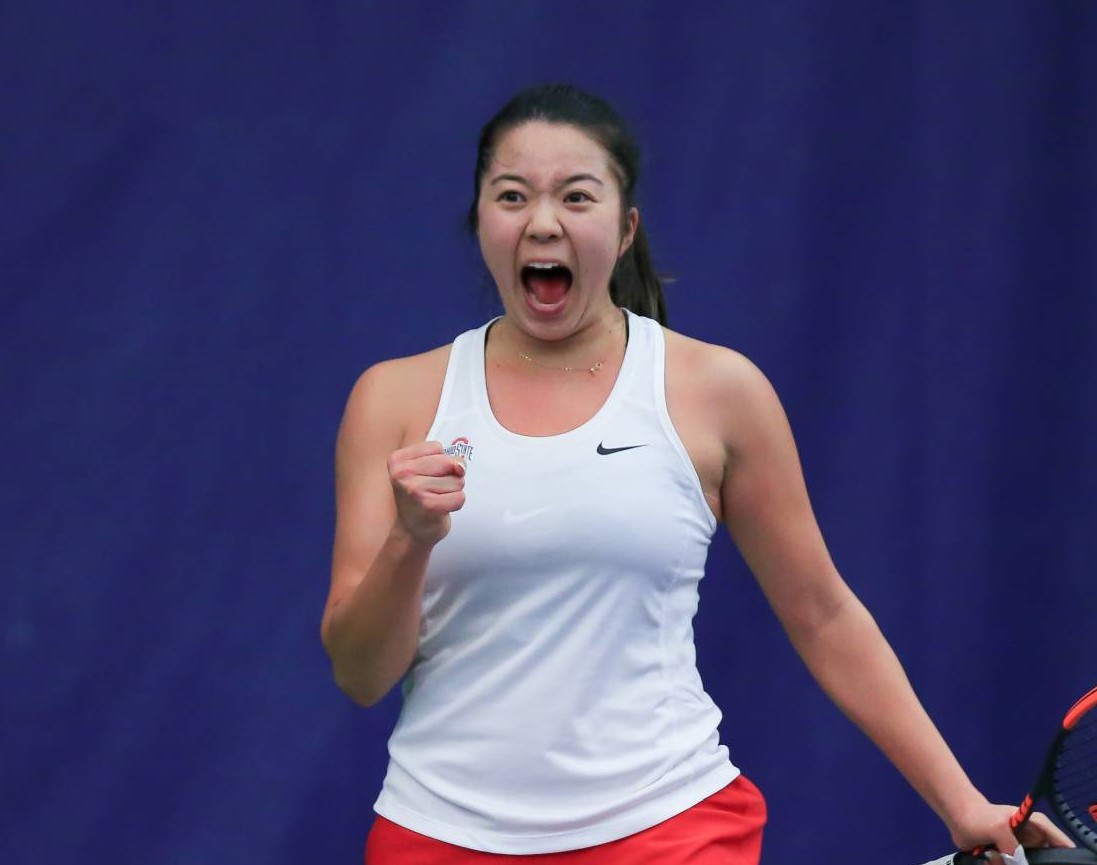 Ohio State redshirt junior Shiori Fukuda of the women's tennis team collected her first tournament title, winning the 15K Vitro ITF Gimcheon Tournament in Gimcheon, Korea.
After dropping her first set to Yu Jin Ahn of Korea in the round of 32, Fukuda bounced back to win the match, 3-6, 6-1, 6-1.
The Buckeye junior from Tokyo, Japan, kept the momentum rolling, taking her next three matches in straight sets. In the Round of 16, Fukuda bested Korea's Hyojung Yea (7-6 (2), 6-2), then she toppled Denmark's Olga Helmi (7-5, 6-4) in the quarterfinals.
A two-time unanimous first-team Big Ten selection, Fukuda, stayed hot, defeating Korea's So-Ra Lee (6-4, 6-1) in the semifinals.
In the tournament final against Korea's Sunam Jeong, Fukuda won the first set, 6-2, but faltered in the second, 4-6. Displaying immense perseverance, the 2018 Big Ten Freshman of the Year prevailed in the third set, 7-5, to claim first place.
Fukuda was also the 2018 ITA Midwest Region Rookie of the Year, finishing 23-10 overall and 15-3 in dual matches in singles. She finished 21-11 overall in doubles, tying for the team lead in wins.
As a sophomore, Fukuda posted a 24-12 singles record, reaching a high ranking of No. 72. Also excelling in doubles, Fukuda notched a 20-14 record, with a high ranking of No. 19 with freshman Isabelle Boulais.
Also an excellent student, Fukuda is studying communications and is a two-time Ohio State Scholar-Athlete and an Academic All-Big Ten selection.