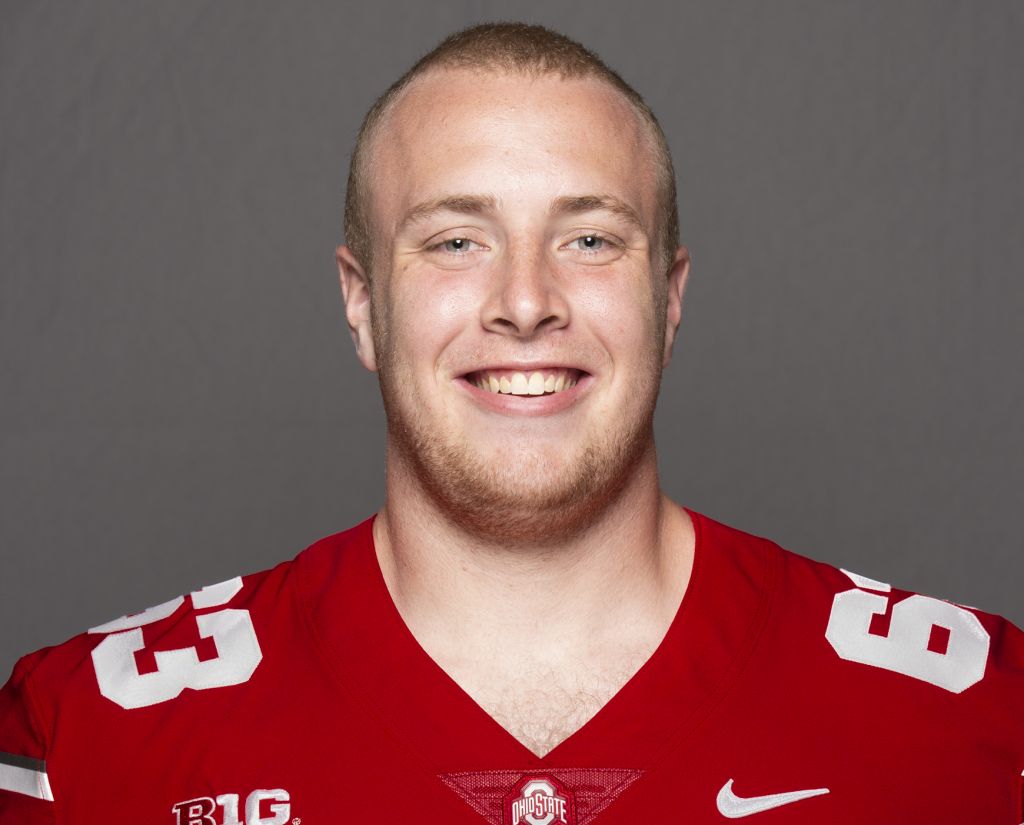 Ohio State walk-on offensive lineman Kevin Woidke, a senior, was awarded a scholarship by the Buckeyes on Monday, members of his family announced via Twitter.
Ultimate Congrats to @kwad941 for earning a full scholarship from @OhioStateFB!! No one is more deserving. So proud of you pic.twitter.com/0eQm19Rfav

— Ian Woidke (@iwoidke13) February 11, 2019
Congratulations to our nephew Kevin @kwad941 on receiving a full scholarship from OSU‼️ We are so proud of you #buckeyefootball pic.twitter.com/IEh4RBhArz

— Noreen Woidke (@NoreenWoidke) February 11, 2019
Woidke (6-6, 300) walked on out of Cleveland St. Ignatius in June 2015. He was an OSU Scholar-Athlete that year and again in 2016 before also being named as an Academic All-Big Ten honoree in 2017.
Despite his walk-on status, Woidke has become a special teams contributor along the line for the Buckeyes. He played in 12 games in 2017 and 10 in 2018 after appearing just five times in 2016-17.
It's unclear if Woidke's scholarship will carry over to the fall. Once the rest of Ohio State's 2019 class arrives in June, the Buckeyes will be at 86 scholarships, including Woidke, unless there are any other departures before then. The team must be down to 85 scholarships by the start of fall camp.