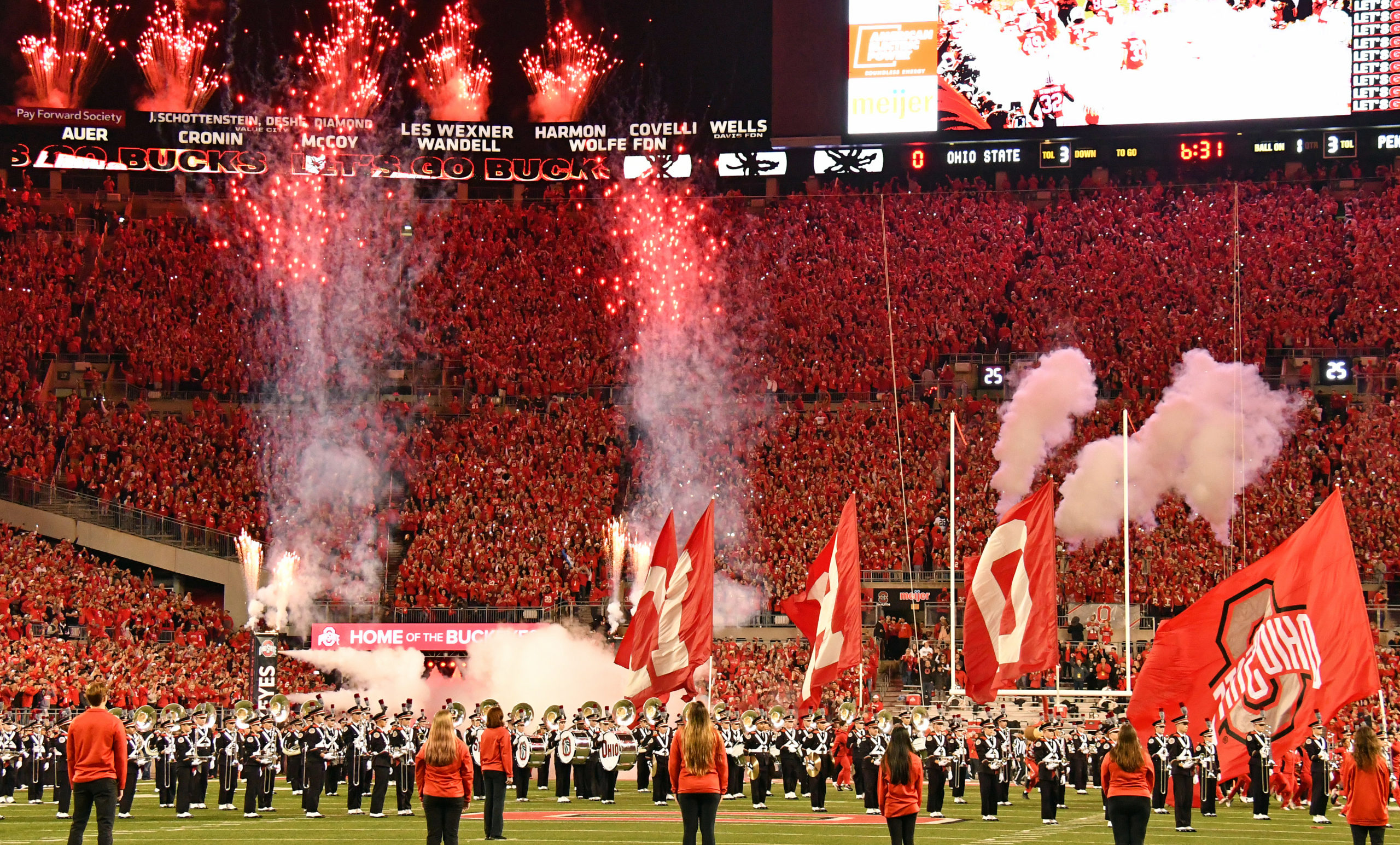 Ohio State will host Notre Dame under the lights on Sept. 3 with a 7:30 p.m. kickoff at Ohio Stadium. The Buckeyes will face the Fighting Irish with ESPN's College GameDay in attendance, with the game televised on ABC.
It will be the 21st time that College GameDay will descend on Columbus, and this will be the 54th appearance on the show for Ohio State, most among all programs.
This will be the seventh meeting between the Buckeyes and Fighting Irish, with Ohio State winning the last four matchups. The Buckeyes defeated Notre Dame most recently in the Fiesta Bowl on Jan. 1, 2016, in a 44-28 win. To find the last victory by Notre Dame, one would have to go back to Oct. 31, 1936, when the Fighting Irish defeated Ohio State in South Bend, Ind., 7-2.
The season-opening contest will be the first time Ohio State has started its season with a home night game since hosting Marshall on a Thursday night in 2010. The Buckeyes also faced Virginia Tech in a night game in the second week of the 2014 season after taking on Navy in Baltimore, Md., for their season opener.
A media release also noted that Ohio State-Michigan will once again kickoff at noon on FOX, set for Nov. 26 from Ohio Stadium, and that Ohio State's home matchup with Wisconsin on Sept. 24 will be broadcast on ABC. Additional game times and networks are expected to be announced later in May.