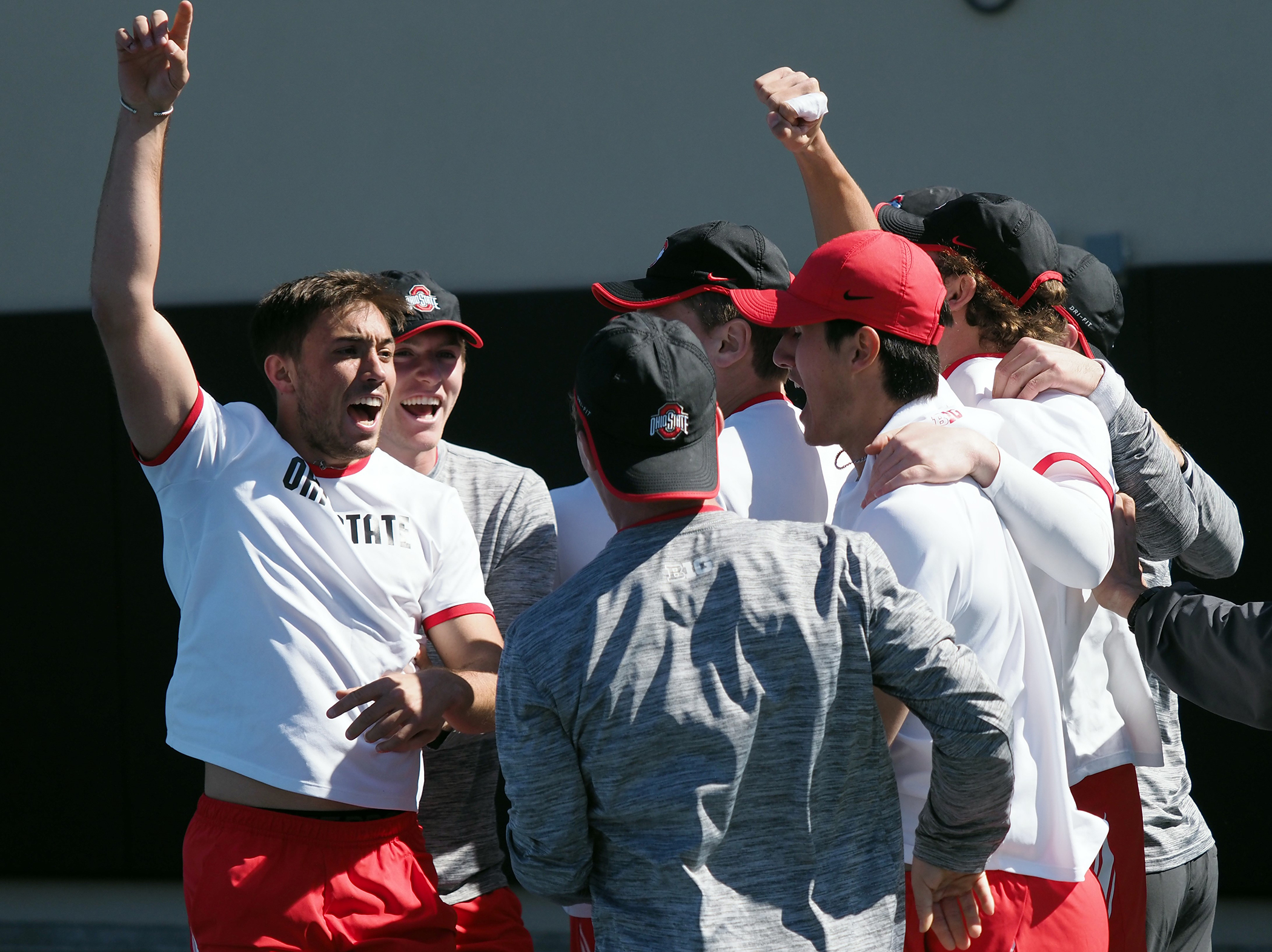 Ohio State will look for revenge against Michigan in the NCAA Quarterfinals on Thursday after falling to the Wolverines in the Big Ten Championship title match earlier this month.
The No. 4-seeded Buckeyes will face the No. 5-seeded Wolverines at the University of Illinois in their fourth match of the season. Michigan won the non-conference meeting in Ann Arbor and Ohio State took the conference matchup in Columbus. In the tournament championship, the teams were deadlocked until the finish, with UM closing the door in the final moments to hoist a Big Ten trophy.
This will be the 118th all-time meeting between the programs, with Michigan holding a 70-42-5 edge in the series. However, since Ohio State head coach Ty Tucker returned to his alma mater 22 years ago, he has a 30-5 record against the Wolverines.
Ohio State advanced to the quarterfinals with 4-0 wins against Youngstown State and Columbia. The following weekend, OSU defeated Southern California 4-2 in the Super Regional Round.
The Buckeyes have previously faced the Wolverines two times in the NCAA Tournament. They won second-round matches in 2009 and 2010, with both of those matches coming in Columbus. The winner of Thursday's match will face either Texas Christian or Kentucky on Saturday.
Six Buckeyes will also be competing in the singles and doubles championships next week. All-Americans Cannon Kingsley and Matej Vocel are both Top 16 seeds in solos, and they will be accompanied by JJ Tracy and James Trotter in the bracket.
In doubles, Vocel will join Robert Cash as the No. 2 seed with All-America honors and a team-leading 32-4 record this season. Trotter and Justin Boulais join them in the doubles draw.