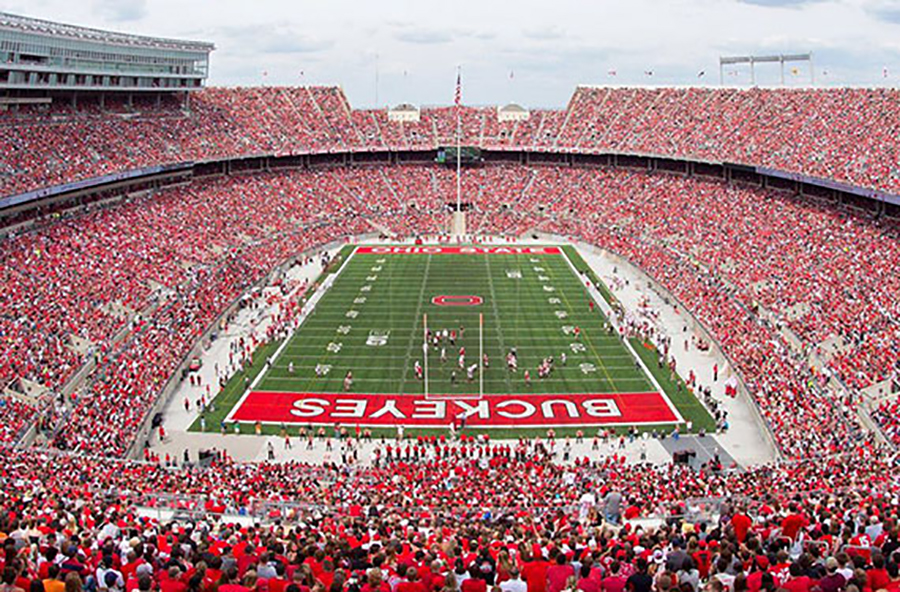 Ohio State announced that the football team's 2021 spring game, scheduled for April 17, will have an attendance of 19,180. It will be the first football game with attendance outside of family since Nov. 23, 2019, when Ohio State defeated Penn State 28-17.
Approximately 10,000 of those seats are going to be given to front line workers from the Wexner Medical Center, as well as other entities on campus "whose staff has cared for and administered to others for over a year by working and serving on the front lines of this pandemic," according to the statement.
Another 4,500 of the tickets will be available to the general public at $5 per ticket, while 2,500 additional tickets are reserved for Ohio State students for free.
"On behalf of the university and the Department of Athletics, I want to sincerely thank Gov. DeWine, Dr. Mysheika Roberts and Columbus Public Health, and Mayor Ginther and the City of Columbus for their collective leadership throughout this pandemic," Ohio State athletic director Gene Smith said in a statement. "We are not through this health crisis yet, but the collaboration among all of these entities has enabled us to safely return fans to our venues and, in particular, Ohio Stadium next week for the spring game."
Tickets will go on sale at TicketMaster on Monday, April 12 at 11 a.m., while the student tickets can be reserved at 2 p.m. the same day.