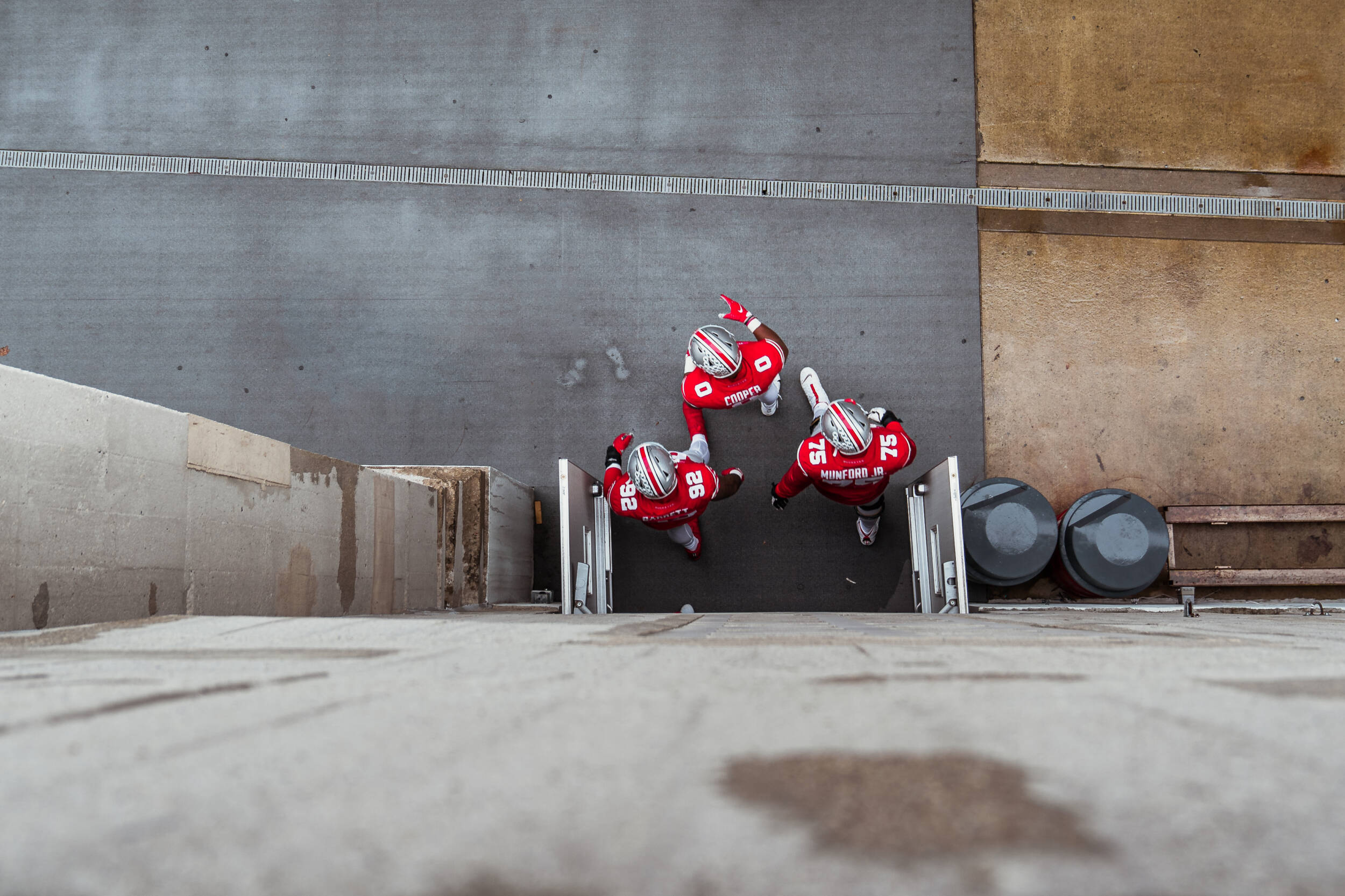 Ohio State's win over a top 10 opponent on Nov. 21 wasn't enough to impress the voters in either major poll, with the Amway Coaches poll and the Associated Press Top 25 both keeping the Buckeyes at the No. 3 spot in their Nov. 22 polls, trailing No. 1 Alabama and No. 2 Notre Dame.
In the Coaches poll, Ohio State is slotted just ahead of Clemson, Florida, Texas A&M, Cincinnati, BYU and Miami, all of whom held their place within the top 10. The only change at the top of the polls is in the No. 10 spot, where 5-2 Georgia moved from No. 11 back into the top 10. Indiana fell two spots to No. 12.
No. 13 Northwestern and No. 20 Wisconsin also represent the Big Ten, with the Wildcats jumping seven spots after knocking off UW, while the Badgers dropped eight. Purdue received two votes, Iowa picked up one.
In the AP poll, Ohio State is followed by Clemson, Texas A&M, Florida, Cincinnati, BYU, Oregon and Miami. Northwestern checks in at just outside the top 10 at No. 11, followed by Indiana down to No. 12, while Wisconsin rounds out the conference at No. 18. Iowa received 15 votes.