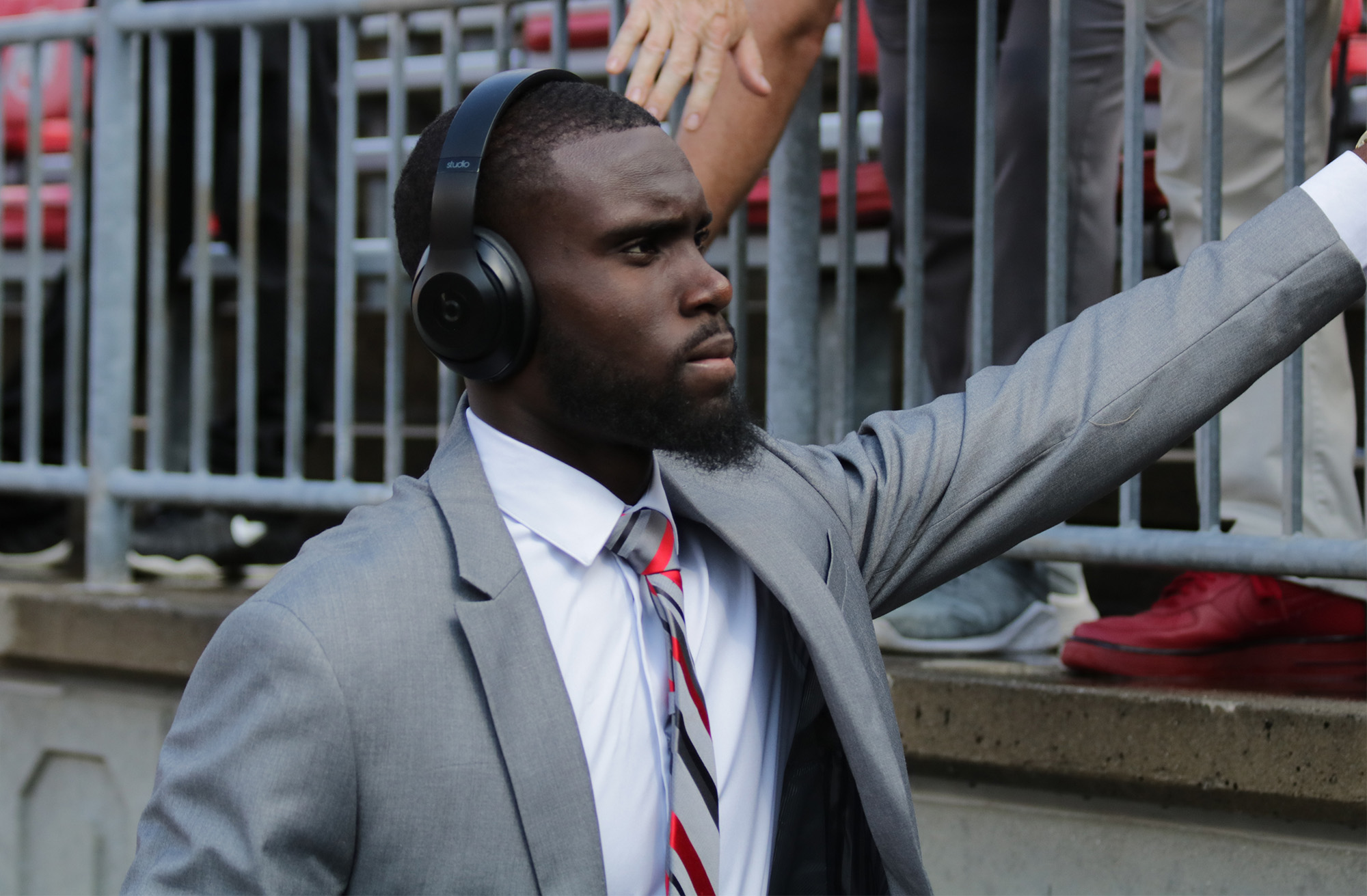 For the second straight week, both the Amway Coaches Poll and the AP Top 25 pegged Ohio State at No. 3. Also for a consecutive Sunday, the Buckeyes received one first-place vote.
In the AP Top 25, OSU (6-0, 3-0 Big Ten) followed No. 2 Georgia and No. 1 Alabama while No. 4 Clemson and No. 5 Notre Dame rounded out the top five. The Fighting Irish replaced LSU, which slid to No. 13.
No. 8 Penn State, No. 12 Michigan and No. 15 Wisconsin completed the four teams from the Big Ten. Michigan State, which ranked No. 20 in week six, dropped out after its 29-19 loss to Northwestern.
Iowa, with 87 votes, is next team up outside of the poll. Maryland received votes in week six, but the Terrapins' recognition ended after they fell 42-21 at the hands of the Wolverines.
The rest of the AP Top 25 can be viewed below.
AP Poll

| RANK | TEAM | RECORD | PTS | 1st VOTES | PREV |
| --- | --- | --- | --- | --- | --- |
| 1 | ALABAMA | 6-0 | 1,522 | 59 | 1 |
| 2 | GEORGIA | 6-0 | 1,426 | – | 2 |
| 3 | OHIO STATE | 6-0 | 1,420 | 1 | 3 |
| 4 | CLEMSON | 6-0 | 1,331 | 1 | 4 |
| 5 | NOTRE DAME | 6-0 | 1,315 | – | 6 |
| 6 | WEST VIRGINIA | 5-0 | 1,174 | – | 9 |
| 7 | WASHINGTON | 5-1 | 1,098 | – | 10 |
| 8 | PENN STATE | 4-1 | 1,097 | – | 11 |
| 9 | TEXAS | 5-1 | 956 | – | 19 |
| 10 | UCF | 5-0 | 917 | – | 12 |
| 11 | OKLAHOMA | 5-1 | 879 | – | 7 |
| 12 | MICHIGAN | 5-1 | 875 | – | 15 |
| 13 | LSU | 5-1 | 794 | – | 5 |
| 14 | FLORIDA | 5-1 | 719 | – | 22 |
| 15 | WISCONSIN | 4-1 | 710 | – | 16 |
| 16 | MIAMI (FL) | 5-1 | 591 | – | 17 |
| 17 | OREGON | 4-1 | 505 | – | 18 |
| 18 | KENTUCKY | 5-1 | 485 | – | 13 |
| 19 | COLORADO | 5-0 | 419 | – | 21 |
| 20 | NORTH CAROLINA STATE | 5-0 | 342 | – | 23 |
| 21 | AUBURN | 4-2 | 335 | – | 8 |
| 22 | TEXAS A&M | 4-2 | 257 | – | – |
| 23 | SOUTH FLORIDA | 5-0 | 144 | – | – |
| 24 | MISSISSIPPI STATE | 4-2 | 136 | – | – |
| 25 | CINCINNATI | 6-0 | 114 | – | – |