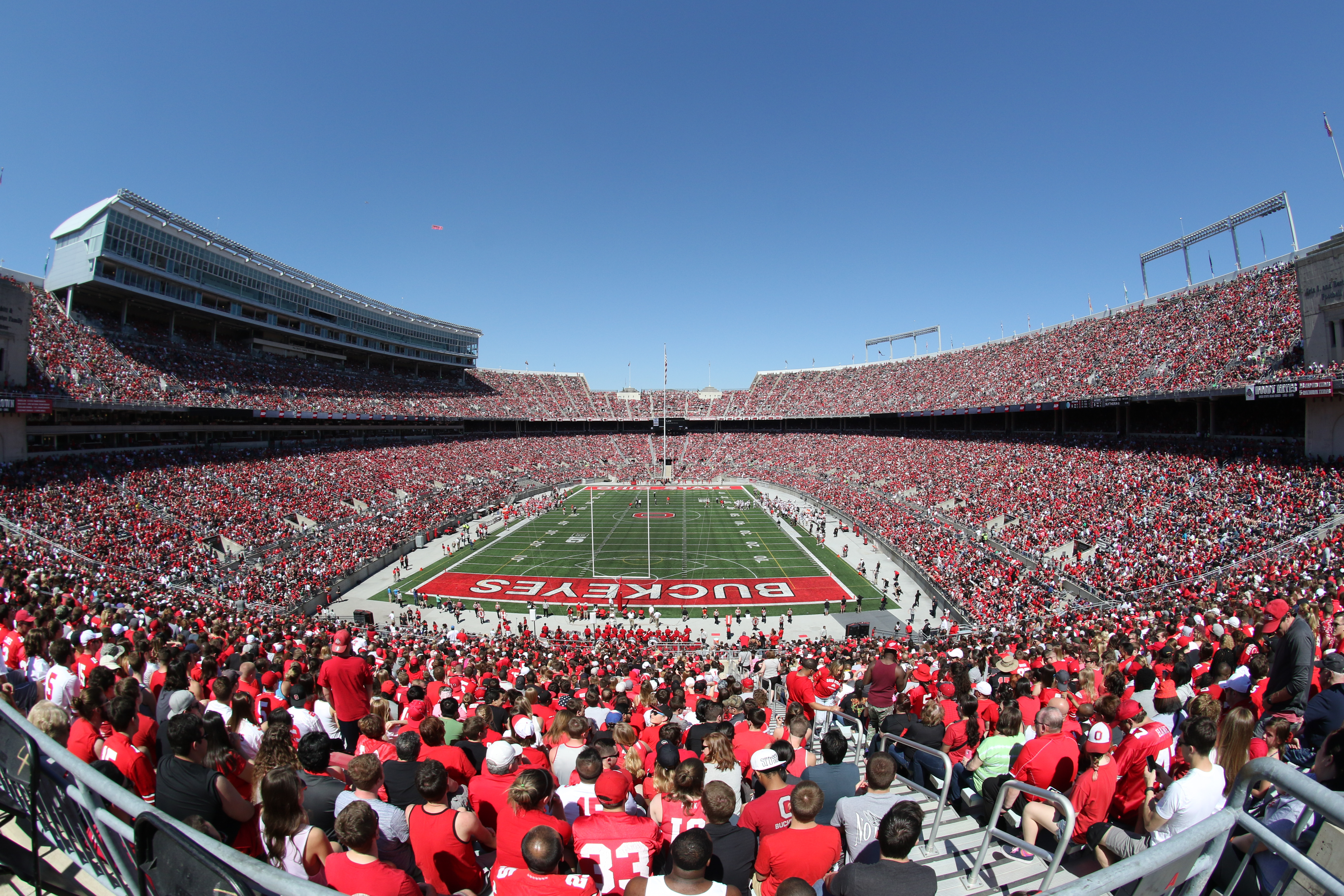 Amid weather concerns that briefly put the 2018 Ohio State spring game in doubt, the university announced Friday morning that the scrimmage has been pushed up two hours to 11:45 a.m. on Saturday at Ohio Stadium.
Initial forecasts for Saturday in Columbus called for thunderstorms, but improved weather projections and the earlier start time are set to allow the annual intrasquad contest to go on.
Parking for the spring game is free in lots near the stadium and on campus, other than the west stadium lot. The Stadium gates open at 10 a.m. while parking opens at 6 a.m.
Tickets are no longer on sale as the stadium capacity will be around 80,000 due to construction for the second year in row. Students will still be able to get into the stadium for free with a valid BuckID. All tickets already purchased will also be valid for the Ohio State men's lacrosse team's game against Michigan, which was initially set to be held before the spring game. The lacrosse game is now being held Friday night at 7 p.m. at the Horseshoe.
The spring game will be broadcast on the Big Ten Network.