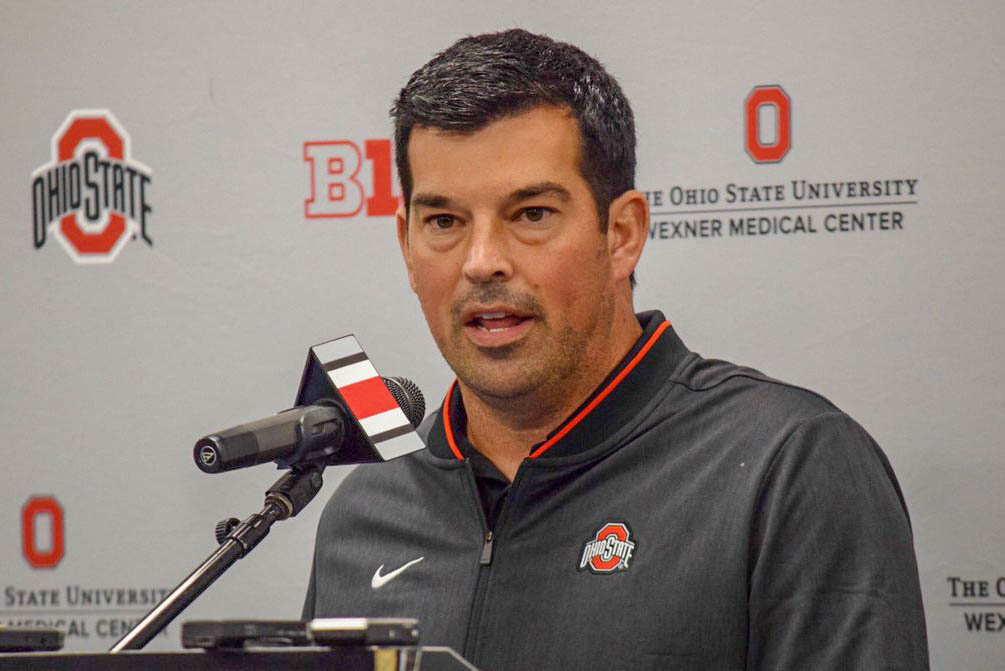 Ohio State opens its 130 season — and first full year under head coach Ryan Day — with practice next Friday, Aug. 2, at 9:45 a.m. ET. Fall camp will be spread out over five weeks leading up to the Buckeyes' season opener against Florida Atlantic (Sept. 1, 12 p.m. on FOX).
Here is the full schedule (listed along with media opportunities), according to Ohio State sports information director Jerry Emig:
Aug. 2 – Head coach Ryan Day and select players
Aug. 3
Aug. 4 – Quarterbacks coach Mike Yurcich, special teams coordinator/assistant secondary coach Matt Barnes, quarterbacks and specialists
Aug. 6 – Day
Aug. 7
Aug. 8 – Greg Studrawa, Larry Johnson, offensive linemen and defensive linemen
Aug. 9
Aug. 10 – Day
Aug. 12
Aug. 13
Aug. 14 – Day and co-defensive coordinator Greg Mattison
Aug. 15
Aug. 16
Aug. 17
Aug. 19 – Day, wide receivers coach Brian Hartline, co-defensive coordinator/secondary coach Jeff Hafley, wide receivers and defensive backs
Aug. 21 – Running backs coach Tony Alford, offensive coordinator/tight ends coach Kevin Wilson, linebackers coach Al Washington, running backs, tight ends and linebackers
All practices leading up to the first day of fall semester classes on Aug. 20 start at 9:45 a.m., then moves to 4:30 p.m. for the remainder of the season.