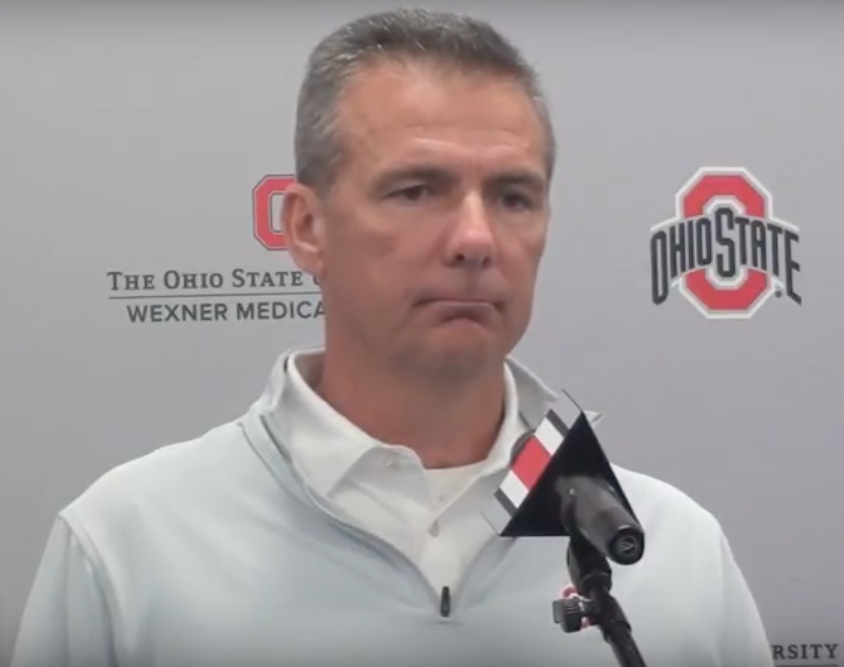 The first College Football Playoff rankings are out and despite an embarrassing loss to Purdue on Oct. 20, Ohio State is in the top-10.
The Buckeyes check in at No. 10 in the first CFP rankings of 2018, two spots behind its Associated Poll ranking of No. 8.
Ohio State is the second highest ranked Big Ten team behind only Michigan, which entered  ranked No. 5 after winning seven straight following a season-opening loss to Notre Dame. The Fighting Irish, who remain undefeated, check in at No. 4 in the CFP rankings.
Urban Meyer's team famously debuted at No. 16 in the 2014 rankings, the first year of the playoff, before going on to win the national title that season.
The first CFP rankings of the season can be seen below:
25. Virginia
24. Iowa State
23. Fresno State
22. Boston College
21. NC State
20. Texas A&M
19. Syracuse
18. Mississippi State
17. Texas
16. Iowa
15. Utah
14. Penn State
13. West Virginia
12. UCF
11. Florida
10. OHIO STATE
9. Kentucky
8. Washington State
7. Oklahoma
6. Georgia
5. Michigan
4. Notre Dame
3. LSU
2. Clemson
1. Alabama