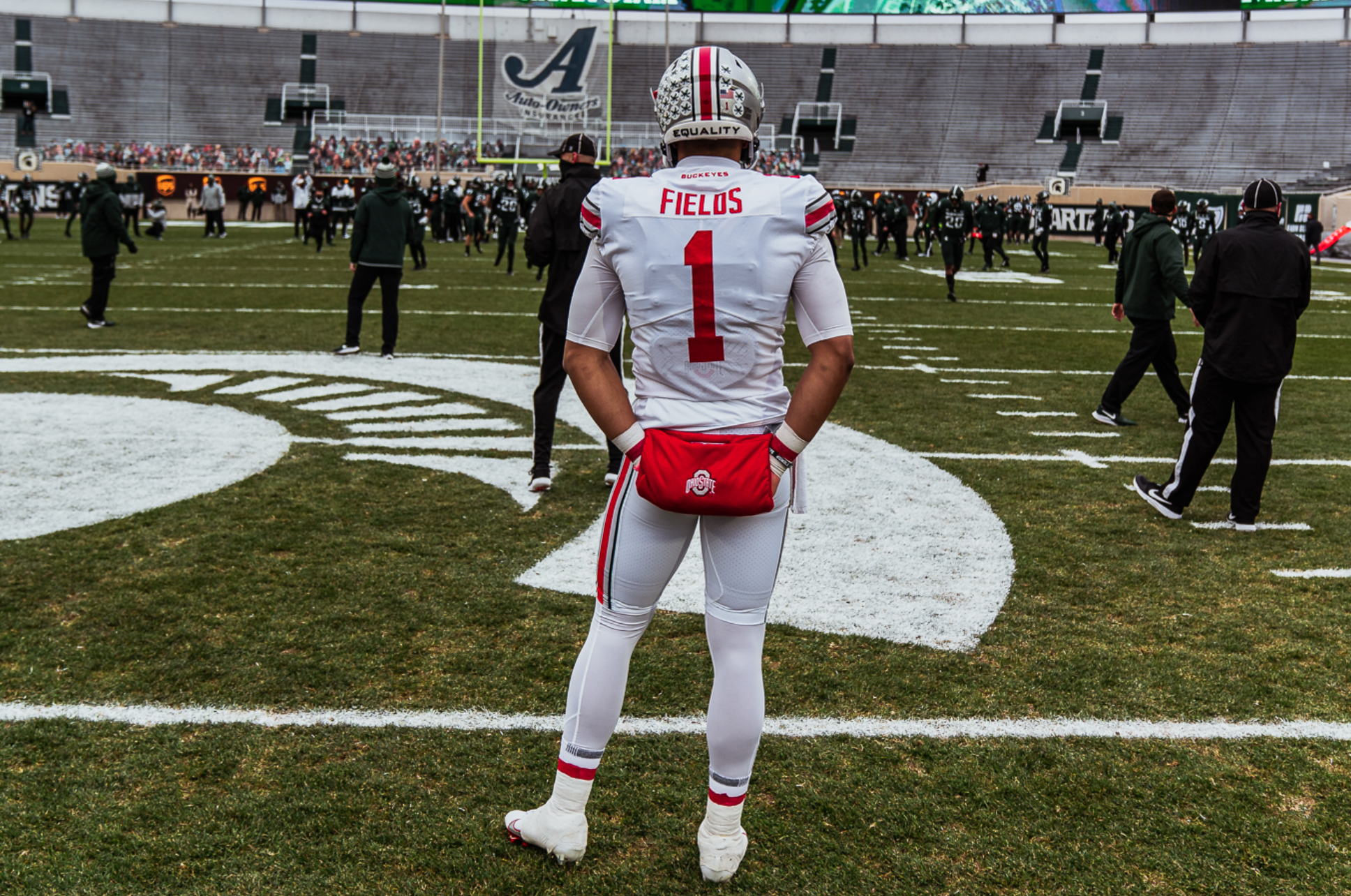 Ohio State star quarterback Justin Fields will not be taking home the Heisman Trophy in 2020. With just six games under his belt, Fields' 72.6 completion percentage, 1,521 passing yards and 15 touchdowns was not enough to return him to the top five, after finishing third in the 2019 Heisman race.
He was announced as the seventh-highest vote-getter during the Heisman Trophy finalists show on Dec. 24, checking in ahead of BYU quarterback Zach Wilson (No. 8), Notre Dame QB Ian Book (No. 9) and Florida tight end Kyle Pitts (No. 10).
The Buckeye signal caller finished behind Iowa State running back Breece Hall (No. 6), Alabama running back Najee Harris (No. 5) and the core of four finalists: Clemson QB Trevor Lawrence, Florida QB Kyle Trask, Alabama QB Mac Jones and Crimson Tide wideout Devonta Smith.
The winner of the trophy will be announced on Jan. 5.