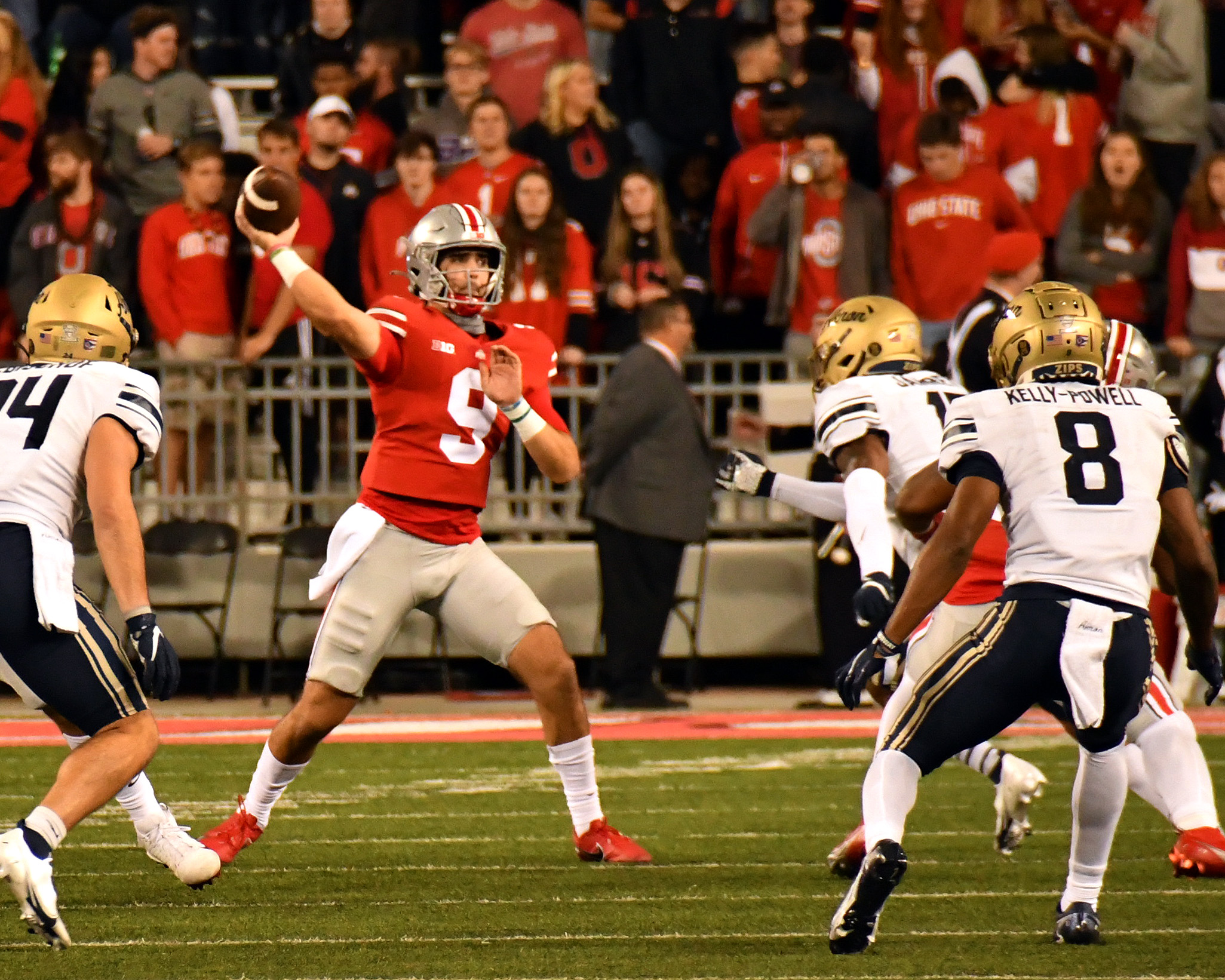 Ohio State redshirt freshman quarterback Jack Miller was cited for operating a vehicle while intoxicated in Columbus Thursday night, according to a report from Bucknuts. No further details were provided in the initial report and Ohio State has yet to comment publicly.
In recent cases, like that of quarterback J.T. Barrett in 2015 or safety Marcus Hooker this offseason, Ohio State has moved to suspend a player cited for a game or two, sitting Barrett against Minnesota and Hooker early in the season on a soft suspension that was never officially announced beyond the initial team release.
Miller has served as Ohio State's No. 3 quarterback this season, filling in behind backup Kyle McCord in late-game situations. He's thrown 14 passes, completing seven for 101 yards with zero touchdowns or interceptions. These are the first passes Miller has thrown at the collegiate level after he didn't see any opportunities to pass as a freshman – though he did rush for one score in 2020.
He's played in four games this season, earning the most snaps against Akron when C.J. Stroud sat out with a shoulder injury and McCord earned the starting nod. Miller went 5-of-8 passing in that game for 66 yards and rushed one time for eight yards. His only other completions on the year came against Indiana, when he was 2-of-3 passing for 35 yards.