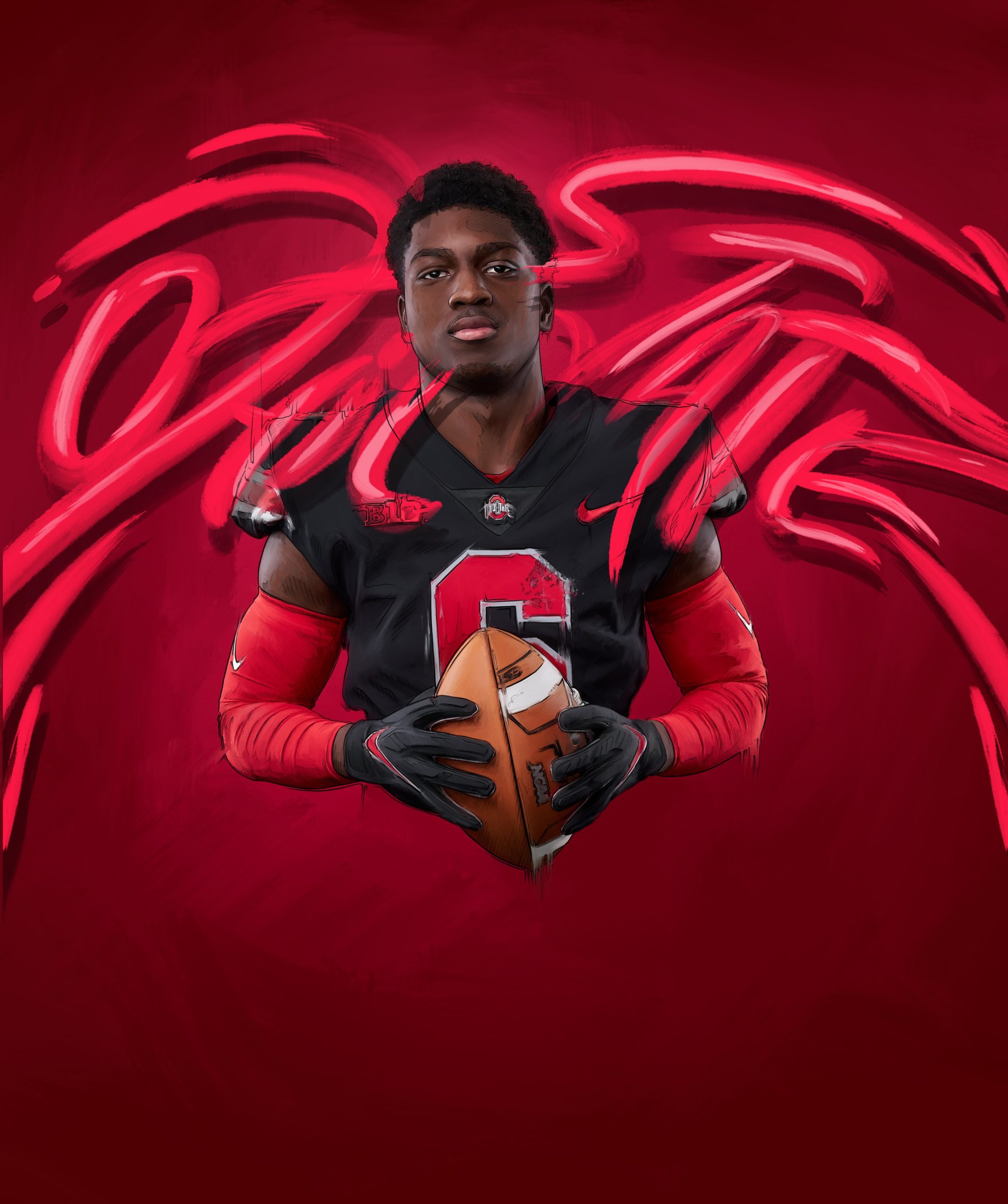 Ohio State has once again gone coast-to-coast in recruiting, pulling prospects from 12 different states in the class of 2022.
Of Ohio State's nine top-100 prospects, three came from Ohio in C.J. Hicks, Sonny Styles and Gabe Powers. Tegra Tshabola, Jyaire Brown and Avery Henry each hail from Ohio as well.
The Buckeyes stayed close with a number of other recruits, including Caden Curry out of Indiana and Kaleb Brown out of Illinois.
As usual, Ohio State pulled some recruits from down south, including Kenyatta Jackson, Ryan Turner and Kye Stokes, all from Florida. Also in the south, Bennett Christian and Kojo Antwi are both from Georgia. The Buckeyes also had one commit apiece from Arizona, Colorado, Tennessee and Utah.
Utah quarterback Devin Brown was the top prospect in his state, and Ohio State also took the No. 2 overall prospects from Ohio (Styles), Illinois (K. Brown), Arizona (Kyion Grayes) and Colorado (George Fitzpatrick), as well as the No. 3 prospect out of Indiana in Curry.
Devin Brown was the first commit from Utah since Branden Bowen signed in 2015, and Kaleb Brown was the first commit from Illinois since Tuf Borland signed in 2016. All other states had recruits go to Ohio State in either the 2020 or 2021 classes.
In both the 2020 and 2021 classes, Ohio State signed players from 13 states, not including Australian punter Jesse Mirco in 2021.
| | |
| --- | --- |
| State | Number of Recruits in 2022 (Top 100) |
| Ohio | 6 (3 – Hicks, Styles, Powers) |
| Florida | 3 (1 – Jackson) |
| Texas | 2 (1 – Abor, Burton) |
| Georgia | 2 (0) |
| Arizona | 1 (0) |
| California | 1 (0) |
| Colorado | 1 (0) |
| Illinois | 1 (1 – K. Brown) |
| Indiana | 1 (1 – Curry) |
| Tennessee | 1 (0) |
| Utah | 1 (1 – D. Brown) |
| Wisconsin | 1 (0) |