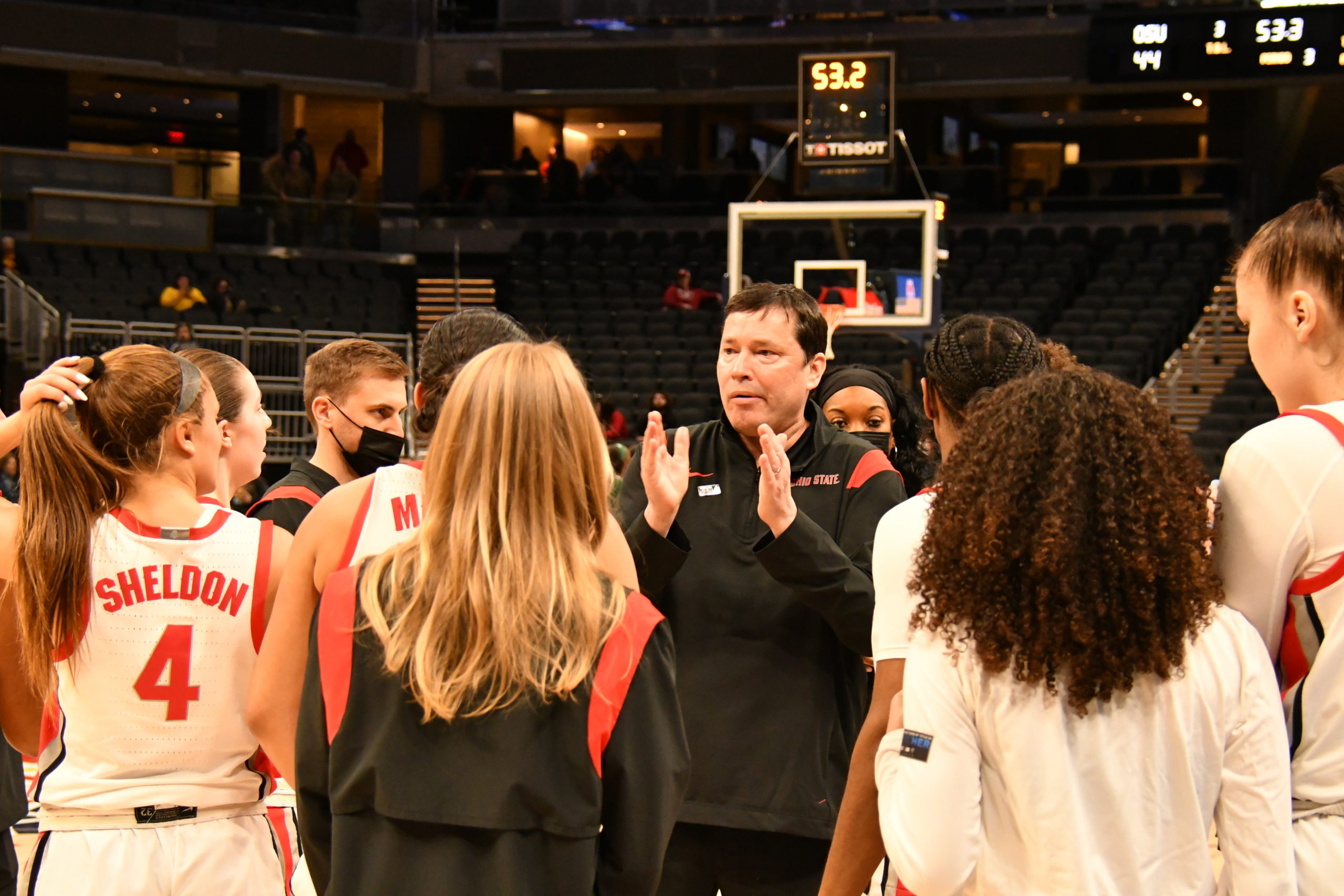 Following Ohio State's loss to Indiana in the Big Ten Women's Basketball Tournament semifinals on Saturday, the Buckeyes (23-6, 14-4 Big Ten) are projected as a six seed in the NCAA Tournament by ESPN.
In the most recent women's bracketology released on March 8, Ohio State would play in Knoxville, Tennessee, and face the winner of No. 11 Missouri State and No. 11 Florida State in the First Four, which will be played on March 16-17.
The top seeds in the Wichita region would be No. 1 Louisville, No. 2 Baylor, No. 3 Tennessee and No. 4 Maryland, followed by No. 5 BYU and Ohio State. The other top seeds in analyst Charlie Creme's field would be South Carolina, NC State and Stanford as the one seeds.
Other Big Ten teams projected to make the field include No. 4 Maryland, No. 6 Nebraska, No. 3 Iowa and No. 3 Michigan. Northwestern had long been projected as on the bubble, but Creme's latest field does not include the Wildcats following their loss to Iowa in the Big Ten Tournament.
The SEC leads all schools with nine-team, followed by the ACC with eight and the Big Ten, Big 12 and Pac-12 all with six teams.
The NCAA Tournament trip will be the first for Ohio State since the 2017-18 season in which the Buckeyes, a three seed, were was upset by No. 11 Central Michigan in the second round. Ohio State missed the tournament in 2018-19, saw the 2019-20 tournament canceled due to COVID-19 despite likely being in the field, and had a self-imposed postseason ban last season.
Ohio State will find out its seed, region and opponent on Selection Sunday on March 13, beginning at 8 p.m. on ESPN.