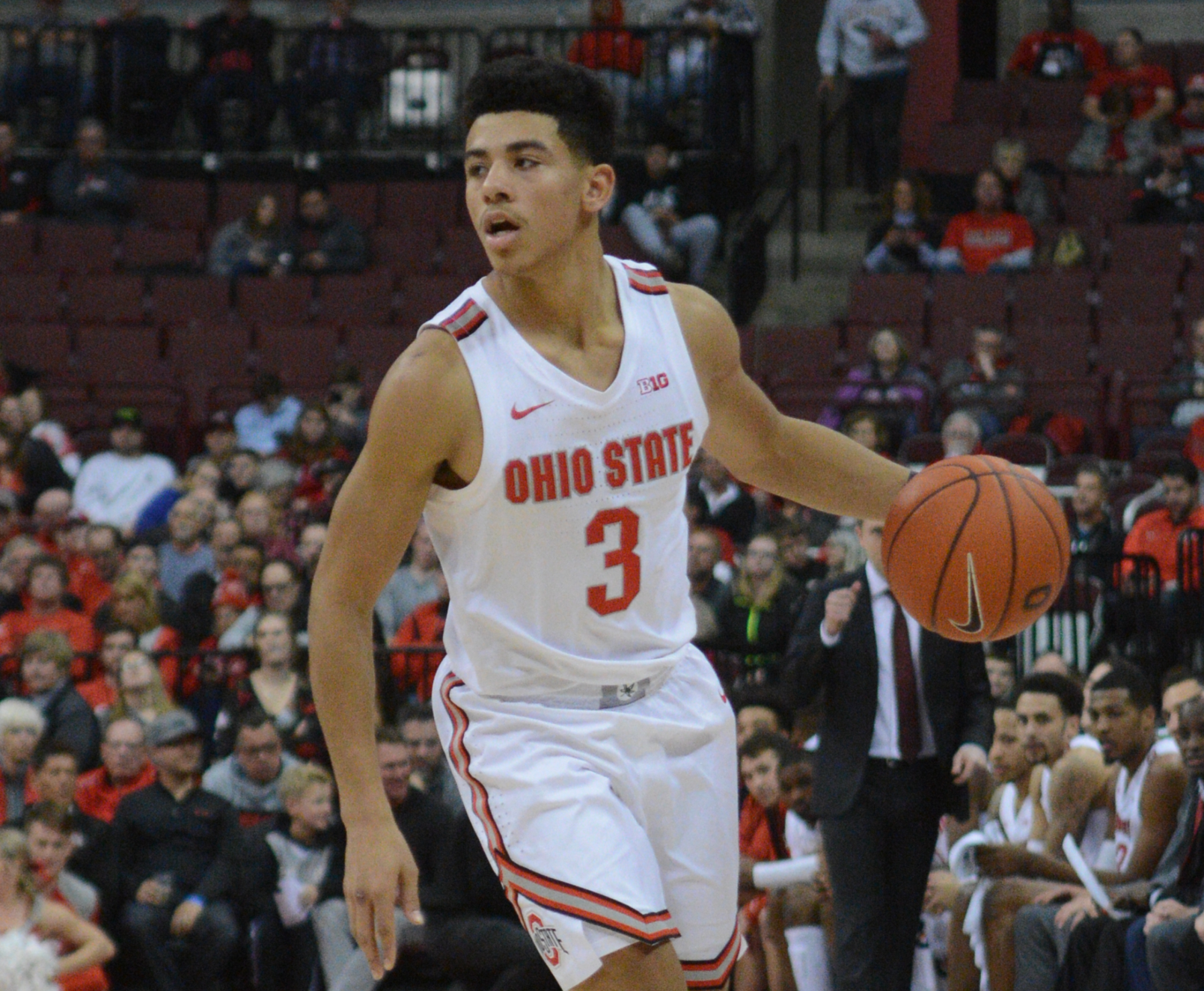 Ohio State will be without starting point guard D.J. Carton for the immediate future as he tends to personal matters, head coach Chris Holtmann announced Thursday night.
— Dan Wallenberg (@OSUADAthComm) January 31, 2020
"D.J. remains a valued member of our program and we will continue to love and support him," Holtmann said in a statement. "Please respect the family's privacy in this matter."
Carton — freshman from Bettendorf, Iowa — will miss Saturday's game against Indiana (12 p.m. on ESPN) at the very least, with no timetable for his return. He is averaging 10.4 points, 3.0 assists and 2.8 rebounds in nearly 24 minutes per game this season.
Carton released his own statement shortly thereafter, referencing mental health issues he's faced over the last few years.
Love my team and Ohio❤️ pic.twitter.com/Sjb3C9sZbJ

— DJ Carton (@DJCarton) January 31, 2020
"I have been through a lot," Carton said. "I'm disappointed to say I'm not 100 percent right now. I am not doing my teammates justice if I don't work on this now. I am doing everything in my power to strengthen my mental health. I will fight for my team and Buckeye Nation and I will come back stronger!"